Y6 French Residential Visit
In February Y6 visited the Somme region to explore the World War 1 battlefields and experience some French culture. The children left very early and travelled to Dover for the ferry crossing. The group had done lots of work in French and the Somme battlefields.
The children stayed at the Chateau du Broutel in Rue which is an hour from Calais. The grounds of the centre were lovely and they played team games and a treasure hunt until 9 on the first evening.
The next day the group visited the Albert Museum and had guided tours of the museum the Boisselle Crator the trenches and the Thiepval memorial, the largest memorial to those with no known grave in Europe. It was here we placed a wreath signed from the whole school commemorating our Trent Vale soldiers who gave their lives for our country. We has some children who were born in India and one in Australia and they too placed a wreath acknowledging their sacrifice.
The children also toured the local town had French lessons and a quiz. After a delayed ferry crossing due to poor weather, which the children enjoyed we all returned safely to trent vale after an unforgettable experience.
---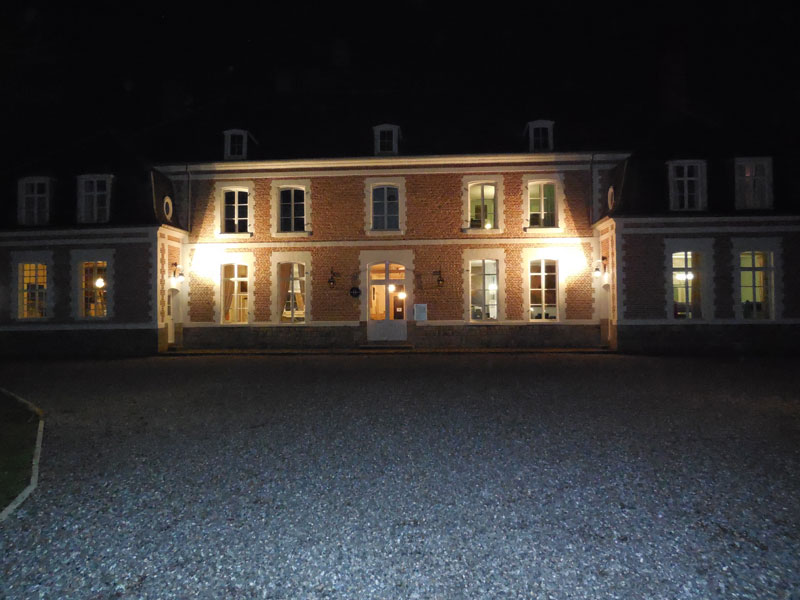 Chateau de Broutel where we stayed.
---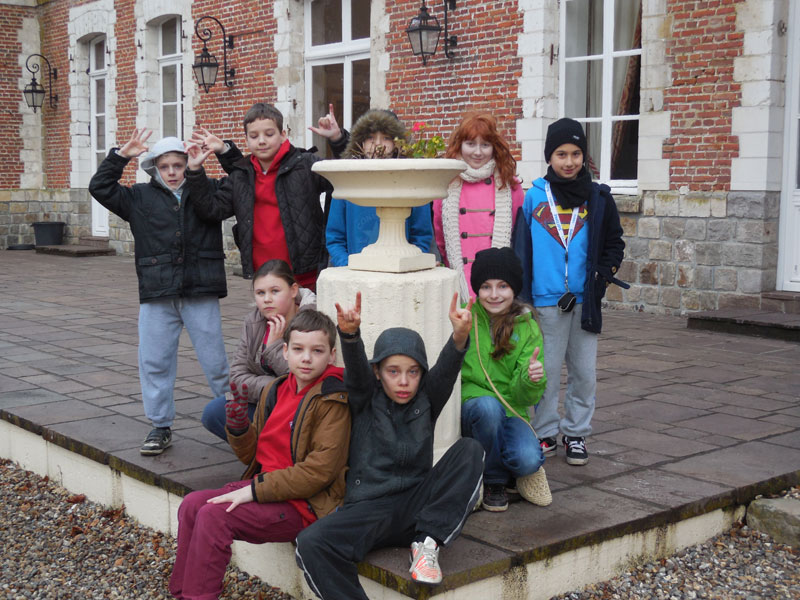 Outside the Chateau de Broutel.
---
Grace Cooper ordering a hot chocolate in a cafe in Rue town.
---
Visit to the Musee de Somme 1916.
---
Visit to Lochnagar Crater Memorial.
---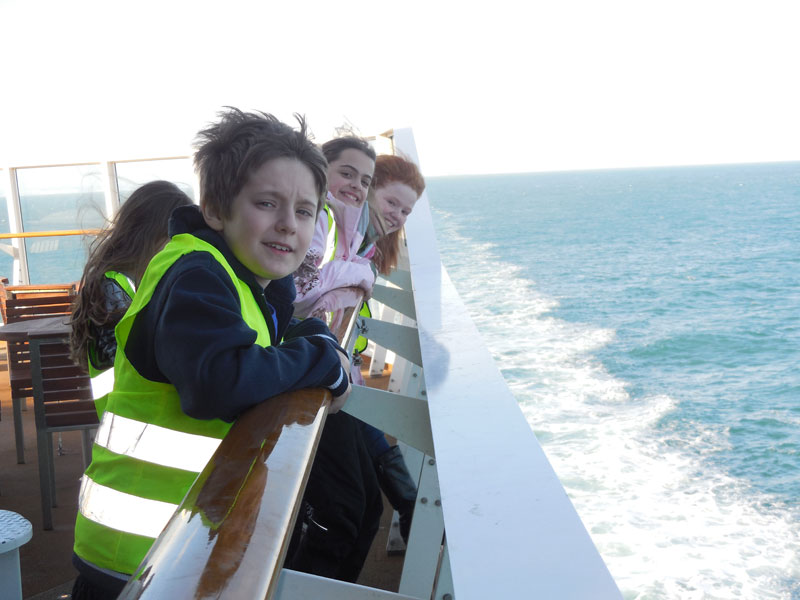 Ethan Tunnicliffe, Demi Hanks and Leah Milward on the ferry heading to France.
---
Heading into Calais port.
---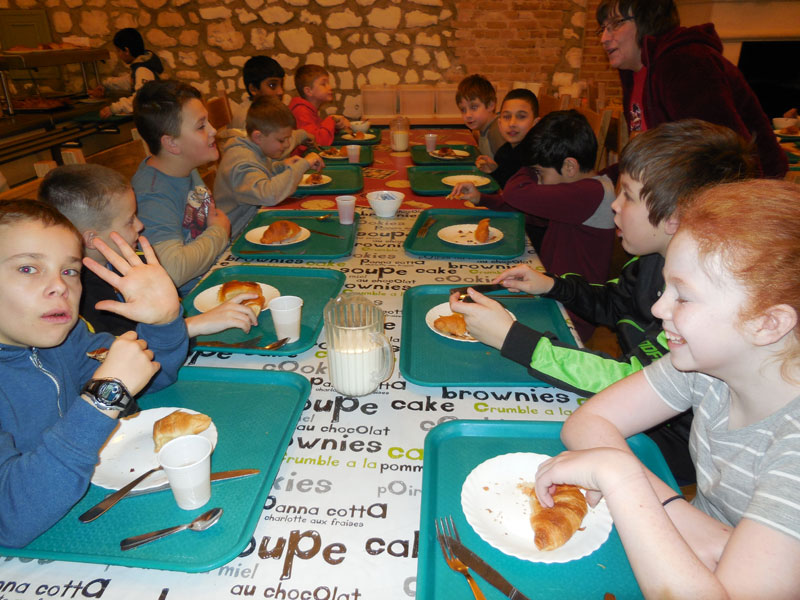 Breakfast time at the Chateau de Broutel.