This year's summer concert was 'The Wizard of Oz' and it was a fantastic event for the whole school.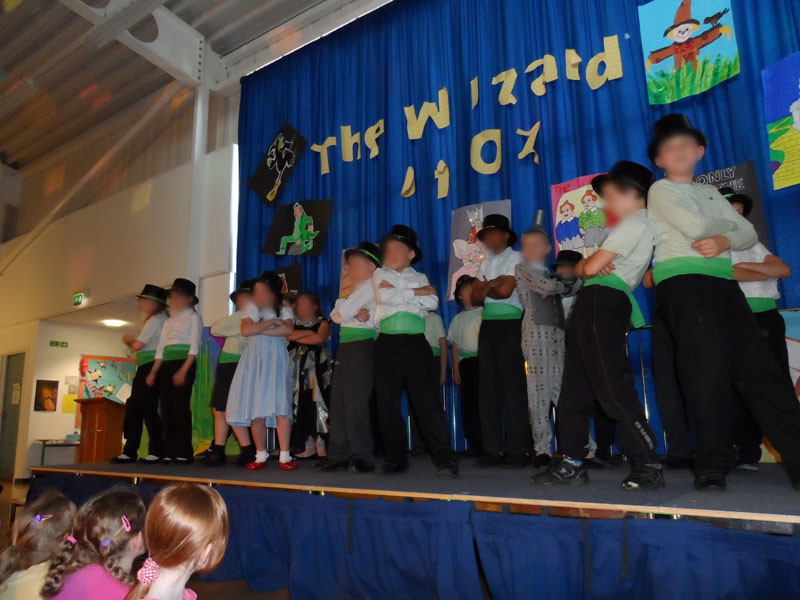 As always, our aim was that every child in the school from Year 1 to Year 6 were involved in this end of year performance. It is a great chance to build confidence and develop speaking and listening skills. We always manage to spot a budding Thespian or too as well!!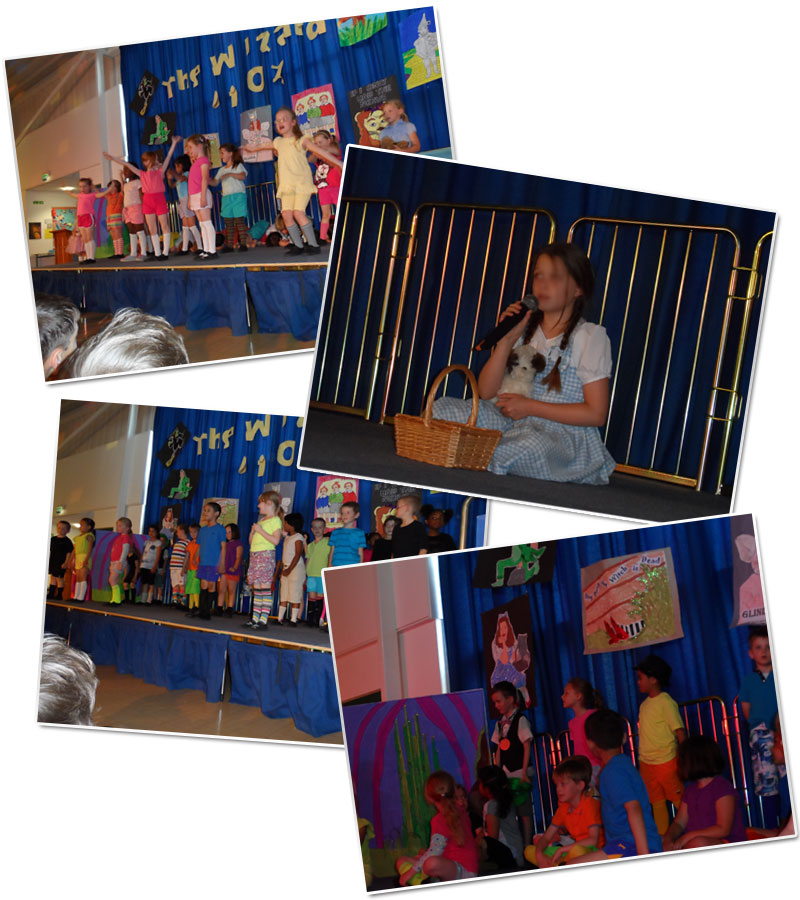 A small drama group took the main lead roles of Dorothy, Scarecrow, Tinman, Lion, The Wizard, The Wicked Witch and Glinda. They worked incredibly hard in an after school club to learn all the lines.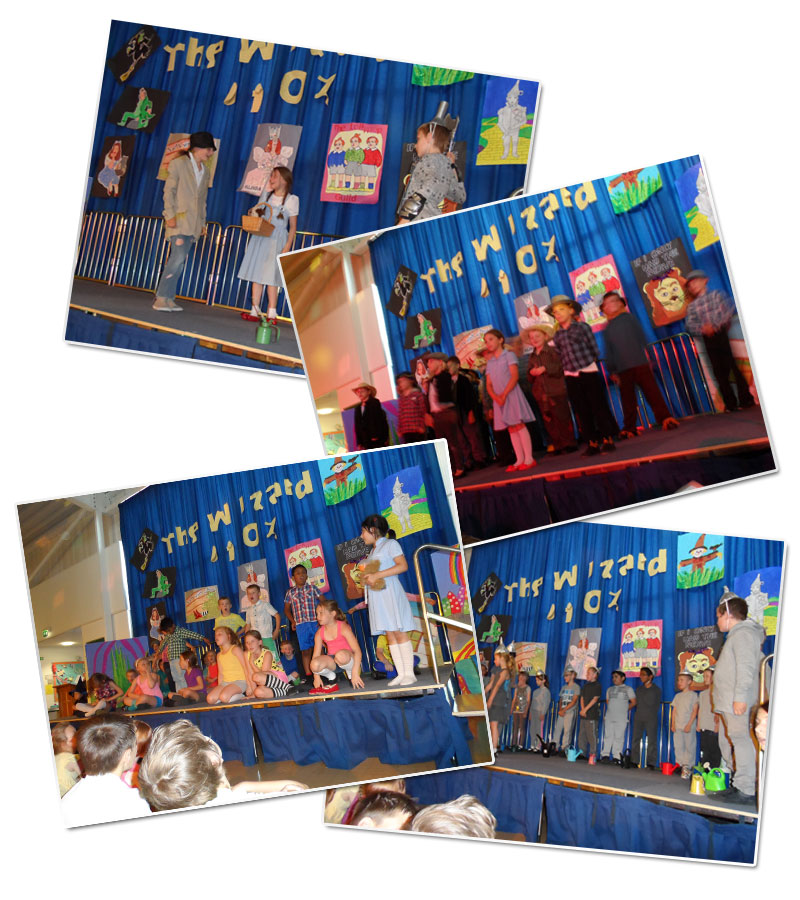 Each class was then asked to take the main songs / dances. We had a key stage full of Munchkins including a Glinda, Mayor, Coroner, the Lollipop Guild and the Lullaby League. Our year 3 class became scarecows; with year 3/4 being Tinmen and year 4 taking the roles of Lion and Ozians. The older children in Years 5 and 6 took on the role of Witch hunters and Wizards to bring our performance to a close.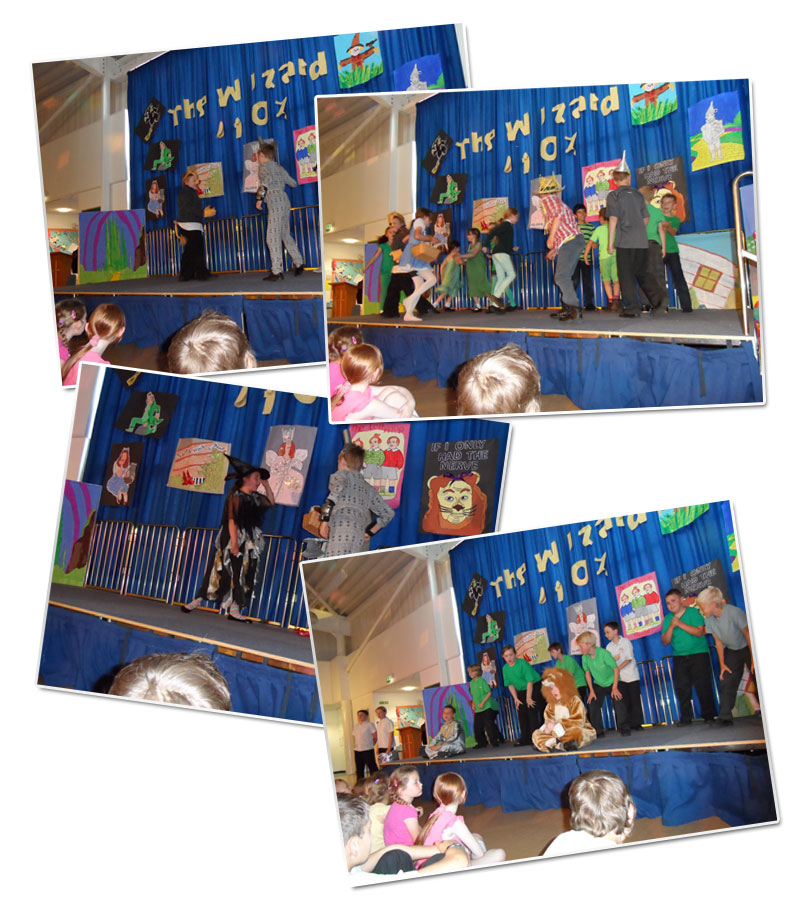 What a Performance!! Well Done Everyone!