Dear parents/ carers,
Hello and welcome to Year 4. Spring term was packed full of exciting learning opportunities, as you can see from our photos. In Science, during our topic of Sound, we made our own soundproofing headwear by experimenting with what would be the best insulator and then testing them out. We also enjoyed our visit from the animal man which will link nicely with our Science topic this term of living things and their habitats.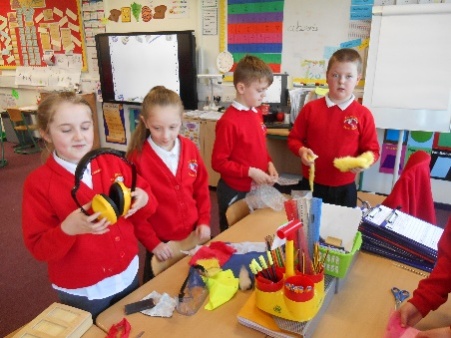 As we enter the Summer term, we have lots to look forward to. Within our Maths learning we are deepening our knowledge of place value, addition, subtraction, multiplication and division in a variety of different ways.
In English we will be looking at the differences between biographies and autobiographies and linking this to our Science work to produce our own biography about a famous scientist. We will also be looking at poetry and authors.
Within our learning challenge curriculum we are researching the question: Who was Reginald Mitchell and why was he important? We will be learning about the important role that the Spitfire played during WW2 and the battle of Britain.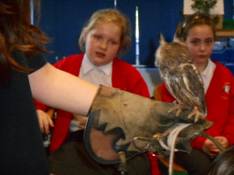 During Science we will be looking at living things and their habitat, exploring a range of food chains and how one species relies on the survival of another.
There will be lots of hard work going on this term in preparation for moving up to Year 5 next year.
Miss Whalley and Year 4.
---
Our Class Information Book for Parents/Carers
Class: Y4
Staff: Miss Whalley, Mr Walters
SummerTerm 2017
Our Topics
Subject
Topic
Key Words
Home Activities
English
Biographies and Autobiographies, Poetry, Information texts, authors
Author, biography, autobiography, text type, verse, line, poem
Spellings,

Reading,

Weekly homework

Maths
Place value, Addition and Subtraction, Decimals, multiplication and Division, Measurement, Percentages.
Mental methods, written methods, addition. Subtraction, place value, addition, subtraction
Weekly homework,

Times tables practise

Science
Living things and their habitats, famous scientists
Food chain, food web, extinction
Research
RE
What can we learn from religions?
Right, wrong
Research
Learning Challenge Curriculum
Who was Reginald Mitchell and why was he important?

How was life different in Ancient Civilisations?

Spitfire, Battle of Britain, Reginald Mitchell
Research
PSHCE
Charities
Volunteer work, donations.
Research
PE
Striking and fielding games.
Hit, Catch, Throw, Run, Team
Playing sports, practising technique.
IT
Wiki page
Programming, Editing, Creating
Research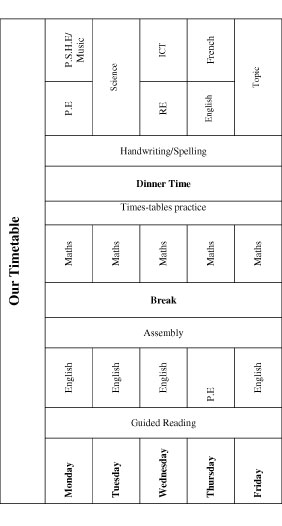 Our Homework
Will be given out on Wednesday and must be back by the following Monday. Spellings will be given out on Monday.
Special things to remember
PE is on Mondays and Thursdays. PE kit to be kept in school. No earrings to be worn on these days.
Our class rules
Always try your best
Always listen carefully
Respect everyone and be kind to them
Respect our equipment and look after it.
Always use your manners and show good behaviour.