In the summer term, Year 2 were looking at the life cycle of caterpillars. We decided to observe some caterpillars growing into butterflies.
The caterpillars we got were tiny, furry and cute at first, but they ate lots of their food and within a week they were a colossal size as they'd eaten too much!
After that, they travelled to the top of their tubs and turned into a chrysalis. Then they had to be moved into a large butterfly net.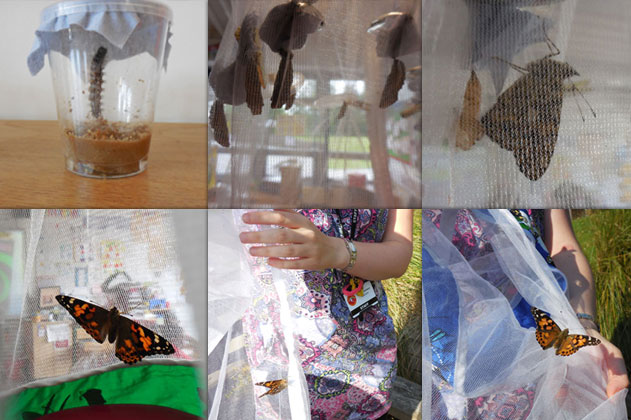 Within 5-6 days, the chrysalis's started to open and bright, colourful butterflies started to emerge. When they had all hatched, we released the butterflies next to the lavender patch in the reflection area. When they flew off it was really sad, but we knew they would have a good life. We waved them goodbye and watched them fly away.
Berrie Johnson and Lina Alhussein 2J