Newsletter Autumn Term No 15
Dear Parents/Carers
As we finish for Christmas this week after a very busy term, it has been wonderful to note all of your positive views last week regarding St John's.
1. Christmas Concerts/Nativity


We had two concerts at St John's Church last week which were wonderful. There is something magical about children singing in a church at Christmas. We are so proud at St John's that it involves all our children and communities and we thank you for your great support. We had a collection for the church at all three events (including our Foundation Stage Nativity), as it does such good work in our community. We also have such great support from our Foundation Governors who give up their free time so willingly to help the school. The Foundation Stage Nativity, again a tradition at our school, involved all our youngest children and was also much valued by parent/carers. These are lifetime memories that money cannot buy.
2. Grandparent's Christmas Lunch
This is again a tradition at St John's and was held on two days last week. The kitchen team led by Mrs Copeland did a brilliant job and we re-timetabled many staff so it is enjoyed by all. Thank you for the lovely comments from our wonderful grandparents of whom it was lovely to involve in such nice way, in our school.
3. First Aid Emergency
We had an emergency at breakfast club recently where an ambulance was called. The parents/carers were very complimentary about how the issue was dealt with and thankfully the medical issue has been resolved. We have 19 qualified first aiders led brilliantly by Mrs Ramsden and we are very confident in our procedures, which must reassure parent/carers. At the beginning of term a parent officially complained about an issue involving our first aid procedures which have always been robust and thankfully always found to be the case. All our first aiders are regularly trained and briefed by the school nurse Karen Halliday.
4. Christingle Service

On Wednesday all the children will make a Christingle and learn about its significance under the direction of Mrs Barrow and all the staff. We also have an RE day on Wednesday looking at Christmas around the world. There will be a service which will involve all the school at 2 o'clock in the school hall and all parents/carers are cordially invited to attend. Children whose parents/carers have attended the service may be collected from the usual exit after the service so that we dismiss all the children safely. We shall be collecting for the Children's Society at the service, a charity that helps to look after vulnerable children all through the year.
5. Swimming
Next term Y4/5 and Y3/4 will swim on Friday's. Letters have already gone out this week to the classes swimming next term. I have purchased an extra term swimming on Wednesday afternoons for Y6 whose standard of swimming is low compared to previous Y6 classes. A group of Y6 have had additional after school swimming this term at Trentham pool. At high school, opportunities for outdoor education like canoeing and sailing are dependent on children being able to swim a length, this is also the government's minimum standard for leaving Y6 and is a vital life skill. Information about local swimming lessons is with this newsletter. The additional sessions will help the children earn their next swimming award at a time when very few high schools have swimming facilities due to the costs involved. Please make sure your child has the necessary swimming kit!
6. Christmas Party Day
This is on Thursday when we are having an old fashioned Christmas party day with fun and activities. The children will be playing party games in the classroom and in the hall. They can come in party clothes but need to be able to play safely and stay warm outdoors at break and dinner time so please ensure that sensible flat shoes and warm clothing are worn. This year we are providing all of the party food to help you out at this expensive time of year and as a thank you for your great support. The children will have crisps, cakes, jelly and ice cream (including vegetarian jelly) and some prizes for the games. All the staff will make sure the children have a fun day. A few children will spend some time within the first hour with Mrs Ramsden or myself, as a consequence to their poor behaviour and as a result of numerous detentions this term. A few parents/carers surprisingly expressed concern over this, but the majority whose children were affected by their disruptive behaviour will appreciate this. We have a responsibility as echoed by the head of Ofsted this week to 'eliminate poor behaviour that impacts on the learning' that we are judged by in schools.
7. Choir Performances
On Monday a school choir performed at Hilton Care Home and then at the Cancer Unit at the hospital. The children sang brilliantly and were very aware of what giving up their time for others not as fortunate as themselves meant. Very well done to Kitty Sinclaire, Michaela Sinfield, Ebony Johnson, Jake Milne, Holly Milne, Abigail Dunn, Kara Tatler, Logan Sheppard, India Spooner, Grace Cooper, Meg Wootton, Jojo Joseph, Josna Joseph & Jyothy Joseph.
8. KS2 S.A.Ts results-9th in the city
Hopefully all parent/carers saw this in the Sentinel this week that placed St John's, 9th in the city out of 70 schools and the best in the area. This is a fantastic achievement and shows, in the light of many schools having a poor Ofsted recently, how good we are! This is a tribute to every single member of staff at St John's who work so hard for your children and are talented, committed and will always go that extra mile to help. We do this with all our children in spite of a few who have families who unfortunately do not support the school (I have sent 6 Y6 homework letters this week). Some parents/carers promise to attend concerts/open evenings but don't, some sadly don't display the behaviour we want in their children. Despite this our data shows we achieve above national average for SEN, vulnerable and bright pupils. The community, governing body, staff and parents/carers can be justifiably proud of our achievement which is impacting on the life chances of your children.
9. Parent/carer questionnaire
The results of these are included with this newsletter and your positive opinions valued with some actions to be taken as a result. Thank you for your continued support.
10. Electronic gate
All the pupils surveyed by the School Council felt safer now that the gate has been installed. This is echoed by the attached recent parent/carer questionnaire. We are happy that we can access our grounds at any time for the children's education, which is our core purpose and I will confirm once again that the gate is permanent. A recent article in the Sentinel, which misquoted me from a resident's newsletter, contained some misconceptions held by local residents. Namely, the school was not designed with a public car park which is like all other local and city schools. Springfield Primary School, the original school, never allowed vehicles to park on site in the 30+ years it was open. When the school first opened it allowed vehicles on site to help build up numbers. We now have different issues and parents/carers have to accept it was only temporary. We are hoping to install another ball cage area on the sports ground shortly meaning the drop off area will be the only option in the mornings.
Since the gate, data shows we have more families walking, like our pushchair brigade who walk in whatever the weather and are never late, which is so much healthier. The issue is that with the expansion of the local hospital, the new medical school, more training of midwives and the current difficulties of Stafford hospital there is not enough parking and parking at hospital staff have told me it is a minimum of £20 a week to park on site.
The area is congested at all times of the day, on accompanying the choir on Monday there were 21 cars parked at 1 o'clock and only a few spaces left, anyone is free to park legally on a public highway.
Parents/carers, many of whom are out of catchment because we are so successful could help by walking, collecting groups of nearby children, parking and striding if they live near to the school or those who have to travel in, having car shares or parking further away. I have contacted the police this week about; allowing parents/carers 15 minutes to park, passed on your complaints about a few resident's rudeness who live near the school but are not tolerant, will be collecting signatures for a petition to turn the green into a parking facility and making a lay-by. I shall be asking for parents/carers to sign this petition in January.
11. Silver Behaviour Award
Today we have given out the Silver Behaviour Awards in Key Stage assembly. These were given with awards of a ruler or silver chocolate coins to the children whose behaviour is exemplary. The vast majority of children received this award, in some classes all the children! They are a credit to their families and the school 1/2 children received their Bronze Award and a few are still working towards their awards which we hope they will soon with your support achieve. Foundation Stage also had their behaviour awards today. Our behaviour at St John's helps our great learning focus.
12. Home School Link Worker Information
» A group of 'values champions' will be going to see the pantomime at the Regent Theatre as a reward for our new values focus – well done to those involved!
» Have a very Happy Christmas but stay safe.
13. Celebration Assembly
Our children/classes who received awards on 13/12/13 were:
Faredah Elabd, Setara Jaffari, Grace Eaton, Nicholas McLean, Angelika Tworzewska, Caleb Sheppard, Grace Hawkins, Ian Qiu, Beth Brennan, Rusne Kaupyte, Anet Yohannan, All of Y4/5, Freddie Taylor and Elliot Brown.
Awards for w/b 02/12/13:
Class Attendance: Y2C – 100%
Whole School Attendance: 95.2% (Government target is 95%)
14. Dates for your Diary
• Wednesday 18th December – 2.00pm Christingle Service
• Friday 20th December – 2.00pm School Closes for Christmas Holidays
• Monday 6th January – School Opens for Spring1 Term
Finally can we give a reminder to collect your children at 2pm on Friday so that we can pack up Christmas at school. On behalf of all the staff and Governors at St John's may we wish you all a wonderful, happy and peaceful Christmas with your families and loved ones!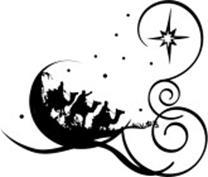 Yours sincerely
Mrs P Bloor
Headteacher