Newsletter Autumn Term No 3
Dear Parents/Carers
As autumn seems to have descended on us quickly, it has been lovely to see the children so well wrapped up in coats and waterproof shoes. Let's hope the rest of September is better, although the children have all been full of smiles the first full week back. I took KS1/KS2 assembles and saw the Foundation Stage (reception and nursery) children who told me they were happy although very tired! I include more than a usual amount of updates in todays newsletter for our new families so they are as fully informed about St John's as possible.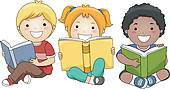 1. Reading at Home
We teach reading through guided reading. Each class has one or two directed sessions a week with teachers and teaching assistants from about 9:00am to 9:30am. Our guided reading is of high quality, which is why our results are so good. We ask parents/carers to hear their child read ideally every day; this is why book bags are essential. Our reading books for home reading are composed of many schemes, all colour coded for practice. We give guidelines to parents/carers as to how to help engage your child in quality dialogue and questioning of the texts. The main thing however, is to read and talk with your child as parental impact on children's education is actually, according to research, far more important than school. Even if they read a book 2/3 times it is the quality of dialogue that is just as important. I employ extra staff to hear readers as it is important for children to be heard regularly. Could I please urge to you obtain a school book bag so that children can bring reading books home/into school every day.
Did you know? – "Children who read for pleasure do better in Maths and English then those who rarely read in their free time" – Mrs Halfpenny.
2. Uniform
Our uniform is organised so that it is not a strain on family budgets and can be obtained from supermarkets that are very competitive these days (although we use school jumpers with our logo on if you wish to purchase them). Children need pumps for PE and have to change their footwear for safety reasons. We do not allow children to do physical education with earrings in. Already we have children sitting out and a child who will miss 40% of their first terms swimming lessons due to having ears pierced, the start of the 6 weeks summer holidays would have been a better time!
3. Y6
We have appointed the first responsibilities for our Y6 for whom we have great aspirations. This does help to give them self confidence, maturity and contributes to our outstanding results:
• Head Boy – Thomas Beech Daly
• Deputy Head Boy – Ben Stevenson
• Head Girl – Elise Steventon
• Deputy Head Girl – Grace Cooper
• Prefects – Amber Atkinson, George Beech-Daly, Ben Burgess,
Naomi Edwards-Cherry, Chloe Godwin, Joshua Griffiths, Demi Hanks, Caleb Johnson, Sarah Khan, Leah Milward, Joshua Sajan,
Jayden Shepherd Moss, Joshua Simpson, Ethan Tunnicliffe,
Reece Westwood, Jack Wieldon, Meg Wootton, Josna Joseph &
Jojo Joseph.
There will be more monitor roles, ICT/librarian/assembly team/sports leaders etc given out next week. Y6 have started their responsibilities this week. They have made a super start, very well done Y6!
4. Lunch Boxes
A parent tip with so many lunch boxes looking the same is to put a key ring on the zip pull so that your child will be able to spot it quickly.
5. Behaviour Policy
We have reviewed our behaviour policy as we do each year and made 1/2 changes from the one you received last week. We are adding a values house system to our 'Good to be Green' system used from Y1 to Y6. This will help embed values that the staff feel are important to develop in all our pupils. We have decided on honesty, kindness, respect, responsibility, co-operation and resilience (not giving up). This will be developed over the next few weeks and we will keep you further informed. We have also added things to our school dress code to include hairstyles. Whilst hairstyles are a matter for personal taste, certain styles can be a learning distraction for pupils and the following are not allowed:
• Closely cropped hair/shaven head
• Dyed hair
• Gelled hair (where hair is spiked or styled into unusual shapes)
• Patterned styles (where words/pictures/logos are shaved in)
Please help us to keep the focus on learning at St John's!
6. Attendance
All families received information about new Government regulations about attendance. Our attendance data places us in the lowest ranking. Our attainment and progress is in the highest. Much of this is due to the children having holidays in term time and odd days off for needless things, I can remember: new shoes, birthdays, no clothes, haircuts, parents hospital appointments, trips with grandparents to name a few. There are children in Y3 and Y2 who are already 2 years behind due to poor attendance. Holidays in term time are now illegal and I ask that you work with us to ensure children achieve and do not miss important work that they never catch up, also that you prioritise education so it will not affect your children's assessments from nursery to GCSE and future career prospects and earnings. Parental responsibility is key (thank you as our joint partners in educating your child) for your child's future and the new regulations which we have to work to now.
7. Playground
The new table tennis table is now in place for the older KS2 pupils and has already been a success. A group of 6 'always' children (always doing the right thing) will be able to play at break and dinner time. Well done to Ben Burgess, Jayden Shepperd and Elise Steventon, who enjoyed the 'first' match! As in previous years will be entering a table tennis tournament! Y5 and Y6 go up to our top playground and we have indoor active break time each week for Y3, Y3/4 and Y4/5 pupils which will maximise all our wonderful grounds. The stage on the KS1 area, which the children love, is not yet finished and the grass will shortly be replaced by an all weather surface.
8. Mrs Peake – compliments about our pupils
Last week the Sentinel came and filmed a science lesson in Y6; Mrs Peake was awarded one of the 'Science Teacher of the Year' awards last year. She has been put forward for a Sentinel Award! One pupil whose parent had not returned the photo image policy signed, had to be taken out of the sentinel photographs but the reporter commented on the great learning atmosphere in the class – well done Y6. Mrs Peake has also won £1000 to help our science be even better at St John's and some exciting events will be planned for all the children. Mr Jones, a supply teacher who knows our school well, was covering for Miss Clowes last week who was training and he reported what a good class Y5 was – well done Y5!
9. E Safety Award – Safeguarding
During the last week of term when we had a Health and Safety focus on road safety, keeping healthy, drug education and first aid, we had our accreditation for '360 E-Safety Award'. We have prioritised e-safety as it is such an important area. We passed the 360 degree safety award and were the first City Primary School to do so. Safeguarding is an area we will continue to prioritise. The assessor noted that all staff have excellent training and pupils had regular theme days on e-safety, Y2 even wrote a RAP about it. The school council produced a questionnaire and 10 top tips. They concluded that there is a good school ethos and effective practices in place. We shall be putting more information on the website shortly. Very well done to Mrs Brown who led this initiative! The report is attached to this newsletter.
10. End of the School Day
We are having our red lines outside our dismissal doors relined shortly but it is helpful if parents/carers stand back so that the new staff can efficiently admit/dismiss the children.
11. Parent/Carer Target Sharing Evening
This is on Tuesday 15th October – 3:15pm to 5:15pm, where we look forward to meeting you to discuss your child's targets. You will have already had a letter (nursery will be later in the term). Please prioritise this meeting. Times are being given out and we try to fit in with work/other sibling although you can imagine this is not always possible.
12. Newsletter Information
We always send out newsletters on a Thursday and read them to the children. They are put on the website as soon as they are written and there are always spare copies put in the parent/carer waiting area.
13. Home School Link Worker Information
Please remember that on 27th September from 9:15am to 10:30am we will be getting involved in the 'World's Biggest Coffee Morning' for McMillan Cancer Support, coffee and cake will be £1.00 and everyone welcome (not school children), please mention this to grandparents, aunts/uncles etc!
14. Harvest Copper Trail
This year for our Harvest Festival we are going to be raising money for the charity 'Seeds for Africa' a very worthy charity which helps African families and communities by providing locally sourced seeds, plants, agricultural equipment and advice. Much of their work is with primary school children helping them to establish vegetable gardens and fruit tree orchards and ultimately give the correct support and advice for reliable food sources for the future. You can find out more about the charity on this website http://www.seedsforafrica.org/
We are asking children to bring in as many copper coins as they can for a class competition for 'Who can make the longest copper line?' all the money will then be donated to the charity. The competition will take place on 3rd October and we are very much looking forward to seeing which class will raise the most. Thank you for your support!
15. Celebration Assembly
Our children/classes who received awards on 13/09/13 were:
Robin Craggs, Damarni Wilson, Ricardo Gordon, Ruby Howard, Harvey Tams, Declan Matthews,
Alfie Latham, Lewis Hindmarsh, Jojo Joseph, Josna Joseph, Jyothy Joseph
Music Award: George Barnett
Dusty Bin: Y4/5
Smart School Uniform: Danny Lea Shaw
Awards for w/b 02/09/13:
Class Attendance: 2C, 2M, & Y5 – 100%
Whole School Attendance: 96.4% (Government target is 95%)
Pupil Attendance Awards: Naomi Edwards-Cherry & Connor Tatler
16. Attachments
» Press release – E-Safety Award
» EID Celebration at The Potteries Museum
» Safety posters from Staffordshire Fire & Rescue Service
17. Dates for your Diary
• Friday 27th September – 9.00am – 10.30am McMillan Cancer Support Coffee Morning
• Wednesday 2nd October – 3.00 pm to 4.00 pm Nurse Drop-In
• Thursday 10th October – Individual Photographs (more details later)
• Tuesday 15th October – 3:15pm to 5:15pm – Parent/Carer Target Sharing Open Night
• Thursday 24th October – school closes at normal time for half-term
Thank you for your support!
Yours sincerely
Mrs P Bloor
Headteacher