Newsletter Autumn Term No 5
Dear Parents/Carers
As term really gets into its stride I hope you are as pleased as we are about how the term has started.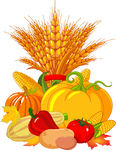 1. Our Talking Topic
This week we have been thinking about Harvest and where our food comes from. We have also been thinking about people who go hungry in the world, please talk to your child about this. On Thursday all classes are completing a 'Copper Trail' collecting money for 'Seeds for Africa'. Please send in any spare coppers to support this cause. We have already had a lot in, thank you so much!
2. School Routines
On Fridays in KS1 & KS2 we have a celebration assembly in the hall, FS have theirs separately in Nursery and Reception classrooms, and each class gives out an award that we put in the newsletter. The attendance trophy, lunchtime trophy & dusty bin trophy are also given out. We also give out 2 'Good to be Green' behaviour prizes where a well behaved pupil gets juice and biscuits that are served by Y6 pupils. This week this was given to George Baldwin, Amber Gregory, Alex Morrey, Tyler Baldwin, Milly Mae Gray, Alex Jordan, Raul Miah, Jack Wheildon & Logan Sheppard.
3. Homework
Hopefully homework routines are now becoming established. It is one of the comments that our old Y6 always make, it is the hardest aspect of high school to manage, as they get homework every night. Some of Y6 are not completing homework that is important so we offer a lunchtime club to get it completed for this important year. The high school give after school detentions, so please Y6 parents/carers help us and ultimately yourselves by checking that homework is done. We are extending 'My Maths' which is proving so popular with parents/carers; it was a new venture last year.
4. Target Sharing/Parents Open Evening
A reminder that this is next Tuesday, 15th October, letters and appointment slips have already gone out. Class teachers are looking forward to sharing your child's achievements and discussing how we can further their learning in our joint responsibility for your child's education.
5. Values Champions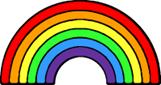 Our 'Good to be Green' behaviour system is now embedded. Class teachers give additional jobs to our 'always' children (always on green) and children are drawn out of a hat on Friday for prizes. This year we are adding a values champion's house system to this. This is a child skill set of values that children today need, in the staff's opinion, to allow them to grow, develop, become a good citizen and aspire in the new City image of Stoke on Trent. The values decided are honesty, kindness, respect, responsibility, co-operation, resilience and friendship, each represented by a colour in our rainbow display. Children caught displaying these values are given a fish that will go onto the display in the hall and champions will be rewarded.
We hope you like this new idea and will update you further about the progress we make.
6. Office news
From Monday 7th October, you will be able to make online 'Squid' payments for all school trips, book bags, PE bags, swimming caps etc, further details will be sent out on Friday.
7. Cloakrooms
We ask that parents/carers do not come into the KS1 cloakroom at the beginning of the day. Children should be left at the door and encouraged to put their own items onto their peg/sandwich trolley. Thank you for your help with this as we are having complaints from the staff who say it's slowing down the start of school day and causing a fire risk.
8. School Council 2013/14
The following children have been elected as their class representatives (badges have been ordered this week):
» Y6 – Elise Steventon (Chair) – Thomas Beech Daly (Secretary)
» Y5 – Tamzin Anderson – Lewis Hindmarsh
» Y4/5 – Jack Eaton – Ilana Steventon
» Y3 – Benjamin Poole – Lily Groves
» Y2C – Evie Beech-Daly – Tyler Jordan
» Y2M – Anopa Mutize – Ian Qiu
They will be meeting shortly to discuss play and lunch times and how to keep the cloakroom tidy. We are expecting some brilliant ideas from them, very well done.
9. Old Toys Wanted
Our KS1 children have 3 tables to play on outside as well as our outdoor activities, however we could do with some outdoor toys/cars/models etc – can you help?
10. School Clubs
» This week I looked in at the after school 'Zumba' club taken by an instructor we buy in. It was a very energetic session, well done to Logan Sheppard, Sarah Khan, Chloe Godwin, Natalia Kulik, Josna Joseph, Jyothy Joseph & Carley Jones.
» At lunchtime the 'Art' club that is for Y3-Y6 is taken by Mrs Barrow. This week they made masks which they enjoyed immensely using a range of materials; Sophie Carter & Kodi Amison made lovely sparkly masks.
11. Cycling


We encourage children, especially older children, to cycle to school. Any child who cycles has to have a cycle permit which sets out expectations that they take part in cycling training, only cycle outside school grounds and bring a lock to safely store their bike in the cycle shelter. Permits can be obtained from the school office. At the end of the last term we had two cycles stolen from our shelter, however this was before we installed a very high specification CCTV camera to cover this area. There is good news in that the culprit has been apprehended and will appear in court soon and the children's bikes have been returned – thanks also to those sharp eyed parents/carers who were able to help the police with their enquiries.
12. School Uniform
The Government have contacted schools to make sure they make school uniform (which they see as crucial for good discipline) affordable; ours is very affordable on parent/carer pockets. I asked one of the staff, Mrs Beech-Daly who has 3 children at the school (including twins) what she paid so I could check this out and she reported her spending as such:
Jumper £4, Grey Trousers £7 (pack of 2), White Tops £4 (pack of 3), Skirt £6 (Tesco sell cheaper ones), Cardigan £3, Black Leather Shoes £15 (Tesco & Sainsburys), PE Shorts £3, PE Pumps £3-£5.
£25.00 maximum for the full uniform with leather shoes – 1.5 weeks child benefit
I feel we are meeting the requirements and helping you to keep the children smartly dressed, which they are – Thank You!
13. NSPCC
Y5 & Y6 had an assembly from the NSPCC last week on 'Childline'. It is one of our activities for our safeguarding audit that we had booked. The visitor talked to the children about why and how they might use Childline and this week each class has a workshop. The NSPCC do very good work on keeping children safe.
14. Home School Link Worker Information
McMillan Coffee Morning – Thank you so much to parents/carers who supported this coffee morning for a cause that has touched many in our school community, we raised £88.68.
15. Photographs
Tempest Photographers will be in school next Thursday, 10th October, to do family & individual photos of all children. The day will start from 8.15 am when parents/carers who wish to bring along pre-school children for a family photo can do so – please come to the main reception area. All pupils must then go to their classrooms for registration at 8.55 am. Once all parents/carers have left the grounds Mrs Ramsden will then organise family and individual photos for all the school – no parents/carers are allowed to stay for these. I'm sure some grandparents, aunts & uncles will have a wonderful present for Christmas!!
16. Celebration Assembly
Our children/classes who received awards on 27/09/13 were:
Anashe Mutize, Bethan Hill, Madison Steadman, George Baldwin, Bailey Birks, Tyler Baldwin,
Zagros Nageem, Kenzi Shepherd-Moss, Molly Clewes & Conner Tatler
Mrs Bloor's Award: Lewis Hindmarsh
Mrs Ramsden's Award: Damarni Wilson & India Spooner
Dusty Bin: Y3
Lunchtime Supervisor's Trophy: Y2C
Good to be Green: KS1 – Kane Silvester, Rosann Jose, Nteokan Egopija.
KS2 – Thomas Beech-Daly, Tamzin Anderson, Zara Khan.
Smart School Uniform: Ben Stevenson
Awards for w/b 16/09/13:
Class Attendance: Y6 – 99.3%
Whole School Attendance: 95.6% (Government target is 95%)
Pupil Attendance Awards: Maria Xanthopoulou & Anthony Evans
17. Dates for your Diary
» Thursday 10th October – Family & Individual Photographs
» Tuesday 15th October – 3:15pm to 5:15pm – Parent/Carer Target Sharing Open Night
» Tuesday 22nd October – Y5 Class assembly
» Thursday 24th October – school closes at normal time for half-term
» Monday 4th November – school opens for Autumn2 Term
» Friday 8th November – Y6 Children in Need Assembly
Thank you for your support!
Yours sincerely
Mrs P Bloor
Headteacher