Newsletter Autumn Term No 7
Dear Parents/Carers
As the weather is definitely turning to autumn, (Autumn Days is our hymn this week) it is time to think about coats, hats and umbrellas!
1. Target Sharing Parents Evening
Thank you to parents/carers who were able to see how the children have settled in their new classes, their work and share their next targets. Home school liaison is crucial for all children. All the children have settled well and there were many compliments about our focus on reading, high standards, behaviour and work. Thank you, we will continue to work hard with you for your children.
2. Our Talking Topic
Our talking topic and assembly theme is 'giving' this week and how much better it is to give than receive. Please talk to your child about this.
3. Sustainable Travel
» Firstly, there is great news after just 2 months of our 'Walking to School Living Streets' Government initiative, our data shows the number of children walking has increased from 51%to 66%, very well done as it is so much healthier for children. The target now is to get the 86 pupils driven, to park and stride.
» Residents living near the school have complained to me about people sitting on the wall and cigarette ends being thrown in their gardens, I have reassured them that it is not my parents/carers.
» Parking enforcement officers are making monthly visits now so please do not obstruct resident drives! I did notice when I took Y6 swimming at 1:40pm, 2/3 parents/carers who live nearby were already parked in the three available spaces! But, there are plenty of spaces in Harpfield Road, so people can park and stride. Two parents/carers drove in on Monday afternoon by following 'Small Steps' once the vehicle gates were opened and I have it recorded on CCTV. Rules are for everyone which is what we teach to children, so please lead by example and DO NOT park on our grounds after 9.15 am!
4. Values Champions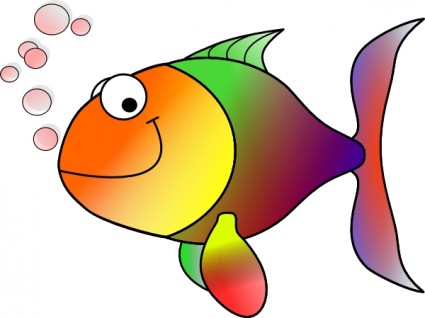 Our value that we have been looking at this week is honesty. Very well done to Molly Clewes, Georgia Gould, Zion Wilson, Kali Sheppard, Tyler Baldwin, Anopa Mutize, Joshua Amor, Carley Jones, William Cooper,
Lagan Sheppard, Charlie Malbon & Freddie Taylor who have been demonstrating honesty well.
We have been teaching always tell the truth because your sins will always find you out.
5. Holidays in Term Time
At the recent headteachers update it was confirmed, in no uncertain terms, that all schools/headteachers will not authorise any time off unless for very exceptional circumstances. These are the rules we must now work under. Tony Oakham the 'peoples director' is very focused at improving standards in Stoke who are now near the bottom in the country for 7 year old results, despite full time nursery provision that only 2 other areas fund. This is why full time nursery provision is being cut next year, although what it will look like is still under discussion. In spite of the cost the council feel it is not impacting and want more work with families instead.
Our attendance has been much better this year thank you, as it allows us to get onto the job of securing good teaching and happy learning. Two families are presently being prosecuted for poor attendance at St John's.
6. Book Bags
Book bags are the only bags we allow in school. One or two older pupils are bringing in fashion bags, One Direction is the current favourite, but there is no space. KS2 keep their book bags under the tray in their desk and KS1 in boxes, this is so that we can quickly hear children read, which is our special focus at St John's. Please keep other bags at home. Our cloakrooms are so small that we only have space for small draw string bags – they were not designed by someone who knew children!
7. New Families
We have had quite a few new families this term and extend a warm welcome to them. St John's is a very popular school and word is getting around how good all our staff are.
8. School Routines (information for our new families)
Every morning the water bottles are filled in KS1 and KS2 so children can have access to water. Most classes allow children 3 at a time, to have a quick drink as water has been proved to help with learning. The foundation stage children have access to water and milk all day. We will no longer be giving parent/carers the opportunity to buy milk in KS1 and KS2 after half term, as so few take up the offer and as the children prefer water, but Mrs Ramsden will be giving any free milk that we have left to children who want it at no cost.
9. Training Day – Friday 25th october
A thought for Y6 parents who have not decided which high school to send their children to – why not use next Friday to make an appointment to go and see potential schools in action; it's what I always say to my prospective parents/carers.
10. School Clubs
We had a situation where a drink was spilt and a slip happened. Children do not need to bring any drinks to school clubs. If the children need a drink the member of staff will give water in the community room. We have a healthy eating policy which our children really enjoy.
11. Uniform
» Please help us to keep all our children's uniform safe by naming it, as it has been very warm and children have been taking their jumpers off. Classes keep any uniform in the classroom but it is so difficult and time consuming if uniform is not named and there was quite a lot last week!
» Please can children not wear boots unless the weather is bad in which case we would ask that they are only worn to and from school! We have children who take such a long time and can't do their laces. They need to be comfortable sitting on the floor as well.
» Please can I remind you that extreme haircuts are not suitable for school as they are a distraction and children with them will not be considered for out of school learning!
12. Home School Link Worker Information


On Thursday 24th October we are taking part in 'Wear it Pink' day. This is for the breast cancer campaign; the idea is for your child to wear one item of pink. We have decided to extend this to an item of either blue/pink as I know some of the boys will be happier in blue. They will still wear their uniform but one item of clothing will be replaced to pink/blue, e.g. jumper, skirt, trousers, head band, etc. To take part, the children need to bring in £1 which will help support some of the world's most innovative breast cancer research projects. I'm sure you will agree what a worthwhile cause this is!
13. Information re Events Taken Place
Last Week
» ESFA Football Match – The football team took part in the ESFA 7 a side tournament on Friday after school, in spite of a good practice the night before, the team lost all 3 matches, although they got better with each match. Very well done to the squad and thanks to Mrs Oldfield who helped Miss Pickerill and I transport the team in our cars (we have the required additional insurance).
» Local Democracy Week 2013 – Very well done to Thomas Beech-Daly, Elise Steventon and Ben Stevenson who represented the school at the Local Democracy Week 2013, which was held on Monday. The children had an overview about local democracy and what it means. They took park very ably in an exercise 'My City, My Life' and toured the council chambers, looked at a mock polling station, the Lord Mayors parlour and members room. The aim was to involve children in the mandate for change making Stoke on Trent a better city with healthier families and a great place to be and the councils aim to attract new jobs to the city. The children were excellent ambassadors for the school and thoroughly enjoyed the event. They voted as the main priority 'keeping safe'.
» Active Travel Annual Awards – On Wednesday 9th October Kodi Amison, Abigail Dunn, Chelsea Warren, Logan Sheppard, Thomas Bird and Jack Goodall, along with Mrs Ramsden, went to the King's Hall in Stoke for the first active travel annual awards. They were put into groups and throughout the day we did 3 different workshops. The first was to think about how we could improve our roads/streets and what we could do to either make them look nice, slow traffic down, stop cars from parking on the roads etc. The second workshop we made masks. They were to do with the different crossings there are named after animals – zebra crossing, puffin, toucan. After lunch the last workshop was how we can dress brightly to be seen at night and the different materials (reflective, fluorescent) the children could use. They finished with making something they could use to be seen e.g. – hair bands, wrist bands. At the end of the day the Deputy Lord Mayor Councillor Khan came and presented the awards. St John's collected the bronze award. The children not only enjoyed themselves but it gave them plenty to think about ways to get to/from school and how we can help the environment.
This Week
» Golden Mile – On Tuesday I started the 'Golden Mile' at dinner time for over 50 children who log laps towards an award scheme (7 is a mile). It was so much easier and safer due to the electronic gates to which the children noticed. Very well done to the Y2 children who are all in the club and very keen. Thank you to Reece Cartlidge and Levi Murray who are the Y6 monitors for the club.
14. Reminders
» Tuesday 22nd October at 9.05 am is our Y5 Class Assembly so please come along with family and friends to support your child.
15. Celebration Assembly
Our children/classes who received awards on 04/10/13 were:
Biana Benny, Johana Any, Adithya Sunil, Ryan Bithell, Skye Lea-Shaw, Gianna David, Keneth Bautista, Tobias McCormick, Rayin Negeem, Freddie Taylor, Nicola Tams, Abigail Dunn, Ethan Tunnicliffe,
Megan Wootton.
Mrs Bloor's Award: Jack Whieldon & Naomi Edwards-Cherry
Dusty Bin: Y6
Lunchtime Supervisor's Award: William Cooper & Grace Hawkins
Good to be Green: Damarni Wilson, Elesse Lovatt Oliver Williams & Jayden Shepherd-Moss
Kindness Tree: Milly-Mae Gray, Robin Whieldon & Evie Beech-Daly
Smart School Uniform: Isaac Williams
Awards for w/b 30/09/13:
Class Attendance: Y2C – 99%
Whole School Attendance: 95.8% (Government target is 95%)
Pupil Attendance Awards: Kiera Deaville & Brodie Sinclaire
16. Dates for your Diary
• Tuesday 22nd October – Y5 Class assembly (9.05am)
• Thursday 24th October – school closes at normal time for half-term
• Monday 4th November – school opens for Autumn2 Term
• Wednesday 6th November – Nursery & Reception Open Evening for September 2014 intake
• Friday 8th November – Y6 'Children in Need' Assembly (9.05am)
17. Community Information
» Christmas Fair – 16th November 2013 – St John's Centre, Trent Vale, Newcastle Road
Also at this event, tickets for the free of charge, children's 'Christmas Party' in December will be available. Raffle tickets will be coming to school soon for parents to purchase.
» Staffordshire Wildlife Trust – Free Kids Activities in Stoke! – See attached flyer.
Thank you for your support!
Yours sincerely
Mrs P Bloor
Headteacher
"Don't forget the our local councillor, Jackie Barnes of Springfield/Trent Vale who is also one of our school governors is always available to help and can be contacted on: 07813 539410 or jackie.barnes@stoke.gov.uk"