Newsletter Spring Term 12
Dear Parents/Carers
As we finish another learning week with the visible signs of Spring and good weather to lift our spirits, it has been lovely to note how the all the children have been so focussed as we complete assessments to measure progress.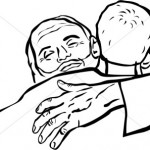 1. Our Talking Topic
Our talking topic this week is 'being a good neighbour', so important in our modern world. We started on Monday with the bible story of the 'Lost Son' and how important it is to forgive. Please talk to your children about this.
2. Y1S Class Assembly
Thank you to parent/carers who attended Y1S class assembly on Friday. The children learnt some interesting facts about their mums and they painted some wonderful portraits which we are going to put on display.
3. Parent/Carer Target Sharing Evening
Please note that the parent/carer target sharing evening will take place between 3:15pm and 5:15pm on Tuesday 8th April 2014. If you have not already done so, please see your child's class teacher at the end of the day to arrange an appointment.
4. Road Safety/Sustainable Travel
KS2 had a theatre production last week about the benefits to themselves and the environment of walking/cycling/striding to school; Y6 also had a workshop on this topic. We are completing our half termly data and Mrs Ramsden tells me we have more families walking, cycling, scooting and parking and striding to school which is so much healthier. As a popular and successful school we have many out of catchment families who choose us because of our strong teaching, meaning some families have to use the car or bus, but please try parking and striding as the weather begins to improve.
5. Nursery
Tea Party – This was on Friday and our proud nursery pupils enjoyed showing their parents/carers and grandparents around.
Easter Bonnet/Shield Parade – Nursery are having an Easter Bonnet or Shield Parade on Thursday 10th April at 2pm. The children are asked to make their bonnets or shields at home, please bring them into school by Wednesday 9th April. The bonnets and shields will be judged and there will be prizes for the winners. Nursery parents/carers are invited in to watch our parade.
6. Disco
Thank you to families who supported this event. The children really enjoyed it and we raised over £200 for school fund. A few children were not allowed to attend as their behaviour lost them the right to have this privilege which hopefully their families will help to reinforce. We have some very energetic dancers in the school.
7. School Uniform
We are having a few children without the correct school shoes, wearing coloured trainers which are not part of our uniform and very bad for children's feet and a few girls are wearing coloured socks and different skirts to make them look different. Can families please remedy this as we want all our children looking smart and with the right learning focus! Thank you for your help as the vast majority of children look splendid and are a credit to you!
8. Supermarket Tokens
Please send in any tokens, we collect them all and recently used the Morrisons ones to get equipment for the growing club.
9. Office Information
Please remember the office has times when it is not manned; meetings, staff lunches, errands etc. The staff try to be very helpful and accommodating but can't always press the buzzer immediately. One or two parent/carers have been a little impatient recently. Not taking children out during the school day will also help here, Thank you!
10. Home School Link Worker Information
Calling all MALE family members!!! – come along to school for a 'Men's breakfast', tea/coffee and toast and a chat on Wednesday 9th April 9am -10am – letters will be sent out on 31st March, please return if attending so that we know how many to cater for!
11. Celebration Assembly
Our children/classes who received awards on 28/03/14 were:
Anayah Shahzad, Setara Jaffari, Alexis Lovatt, Anto Yahannan, Bethan Hill, Hibah Rana, Rita Qui, Ian Qui, Whole of Y2 for the Ddance Extravaganza, Moriell Sepe, Jayden Shepperd-Moss
Mrs Bloors Award: Megan Wooton, Nicole Steele, Zara Khan, Tyler Conway & Keneth Bautista.
Smart School Uniform:
Lunchtime Supervisor's Award: Keneth Bautista & Tyler Conway
Good to be Green: KS1 Lennon Gladwin & Eliza Williams – KS2 Danielle Bright & Ismail Saygili
Time 4 Sport Class of the Week Trophy: Y1S
Cross Country Award: Joshua Simpson & Elise Steventon
Awards given out for data collected w/b 17/03/14:
Class Attendance: Y1B – 99.3%
Whole School Attendance: 95.8% (Government target is 95%)
Pupil Attendance Awards: Alan Babu, Rusne Kaupyte, Archie Hambleton & Delin Negeem
12. Dates for your Diary
Monday 7th April – Y3 Recorder Festival
Tuesday 8th April – 3.15pm – 5.15pm Target Sharing Evening
Thursday 10th April – 9.05am Y1B Class Assembly
Thursday 10th April – 2pm Nursery Easter Bonnet Parade
Friday 11th April – Staff Training Day (no children in school)
Monday 14th to Wednesday 16th April – Holiday Sports Camp
Wednesday 7th May – 9.05am R1 Class Assembly
Tuesday 20th May – 9.05am R2 Class Assembly
Friday 13th June – 9.05am Nur Class Assembly
13. Community Information
Open Morning at Thistley Hough Academy – 10:00am & 11:15am on 7th & 8th April 2014. Please contact the reception to book a tour on: 01782 883 500 or office@thistleyhough.org.uk
14. Attachments
For your information we include our current 'Written Division Policy'. Have a look and a practice with your child!
Yours sincerely
Mrs P Bloor
Headteacher