Newsletter Spring Term 13
Dear Parents/Carers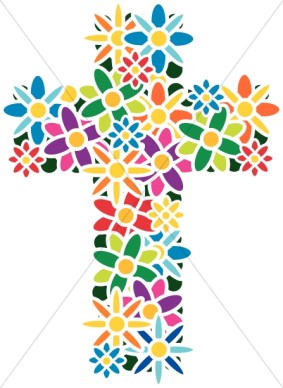 As we finish for Easter after a very busy term it has been lovely to share your child's progress and all the staff are very pleased with the children's achievements.
1. Our Talking Topic
This week we have discussed the 'Easter Story' and the celebration of new life at Spring time!
2. Manchester Airport Visit
All our Y1 and Y2 went last week to Manchester Airport as part of their topic work. It was a most interesting and valuable learning experience. Thank you to Mrs Colley, Mrs Johnson, Miss Hill, Miss Morris, Mrs Curzon, Mrs Anwar and Mrs Johnson who gave up their time to help staff the visit. Staff at the airport and our staff commented on the children's excellent behaviour and interest.
3. Y3 Recorder Festival
On Monday the Y3 class took part in the recorder festival for which they had been working for all term. The class achieved a high standard and it was a most enjoyable experience for them all. One of the parents commented on how professional they were. Thank you to parents/carers who came to watch our young musicians. Special thanks to Mrs Hickman who taught the class, Miss Jackson and Mrs Barrow who really helped the children on the day. Photographs of the Festival can be found on the Sentinels website!
4. Platinum Good Behaviour Party
Yesterday all our pupils in KS1 and KS2, the vast majority, received their Platinum Behaviour Certificate and have been rewarded today with a tea party. Other children who have to work a little bit harder on their behaviour received their next award. It has been very noticeable how the longer the children have been at St John's, the better their behaviour becomes. We have had a few pupils from other schools recently who are not yet as good, but this is an area where home and school need of course, to work together. We are all so proud of our well behaved pupils.
5. Target Sharing Open Evening
It was lovely for staff to share targets and achievements and see parents/carers involvement in their children's books this week. It has also been our assessment week when we assess and track progress. Our data is very good and we achieved higher than national results last year for phonics and KS2 results, which is a remarkable achievement when we all know Stoke on Trent children including ours, start school with lower attainment. It makes the job my staff do all the more remarkable. Staff received many compliments for their hard work and efforts.
6. School Routines: Toilets
All our children have access to 4 sets of toilets. Our Foundation Stage pupils are now fully toilet trained, although a number weren't when they started school. Recently a parent wrongly made out that our toilets were closed, which is complete nonsense with over 325 pupils! Sometimes of course a set might have to be closed if children have accidents or we are awaiting repairs. Key Stage 1 and 2 use our toilet passes so that we know where they are between lessons and as a school we do not do mass toileting. However, recently we have had children climb into the toilets, block the toilets and generally not use them appropriately. Please help us by teaching your children to flush the chain and wash their hands.
7. Table Tennis Competition
We recently had an excellent table tennis competition organised by Y6 pupils on our outside table that has been such a great success this year. The standard of play was very good (children have entered a Staffordshire tournament). In the final Joshua Simpson triumphed against Jayden Sheppard-Moss in a high quality match watched by Y6. They have been given trophies this week, very well done to all the children.
8. Y5 French Visit
Following on from the highly successful French visit for Y6 this year, another visit has been organised to the Somme Region next year. It is a three day visit costing parents/carers £65. A few parents/carers choose not to take advantage of this and the places (and £125 subsidy) have been eagerly snapped up by Y4 pupils drawn out of a hat. The visit is now full and more information will be given to parent/carers at the end of term.
9. Level 6 Maths Club
Y6 are working brilliantly at present and are enjoying their booster classes ready for their SATS in May. A small group of children are being given extra tuition by Mrs Peake ready for taking a level 6 test in mathematics, a standard normally achieved by children in Y8/9 at high school. It just shows how high our standards are at St John's. They are lapping up extra work at home in preparation for their SATS tests in May. This is why some of my staff and I are supporting another city school who had a disappointing Ofsted Report and the strength of teaching and leadership was recognised as a feature at St John's. Some staff are helping this school by demonstrating outstanding teaching and coaching other staff.
10. Dance winner
Very well done to Chloe Barlow who recently bought her dance medals to show the class, it is lovely for children to have hobbies and interests.
11. Complaints
Staff have received complaints this week about parents/carers swearing on school premises and outside of school in front of children. This is not acceptable and we ask parents/carers to be very mindful of young impressionable ears. We do have had incidents of children using poor language recently and wonder if both are linked? Please be aware of what your children are listening to.
12. Algar Road/Wheatly Avenue Building Work
From the 28th April to December there will be external wall installation, new windows and new doors added to the houses in the area. Compounds will be located on the land behind 49-61 Algar Road. Kier Stoke have taken an assembly talking to the children about not playing there or touching the equipment. They say that there will be additional dust, although the roads will be cleaned and deliveries should be outside school times. However, it will cause more congestion in an area that already suffers from hospital parking so it would be helpful if nearby families walked and out of catchment families parked in or around Harpfields Road otherwise parents/carers will be contributing further to the problem.
13. Uniform Reminder
Quite a few children are not changing into a white t-shirt for PE and coming into class hot and sweaty. We do need children to change for PE into a white cotton t-shirt not nylon, to absorb the sweat also to bring black pumps. Can you please check that your children have these items for PE along with smart school shoes over the Easter holidays? We have some good uniform and good behaviour reward visits planned soon.
14. Home School Link Worker Information
» On April 30th at 9:00am to 10:00am we are holding a coffee morning, the school nurse, health visitor and I will be here for you to get help/advice with a cuppa & a biscuit. I am hoping that this will be a regular event and future coffee mornings will be about particular subjects, e.g. head lice, bed wetting, hygiene and other subjects depending on parent/carer needs.
»Please send in any Asthma forms ASAP – a class teacher rang the hospital inquiring about asthma with regards to the cloud dust and pollution levels we have recently been having and asked how best we could help the children, the hospital were very impressed and we obviously implemented the necessary precautions.
»Have a lovely Easter Break but please KEEP SAFE!
15. Celebration Assembly
Our children/classes who received awards on 04/04/14 were:
Charlie Hamleton, Rian Webster, Aiesha Hasemi, all of Y1B for good behaviour on the trip, Liam Davis, Ellesse Lovatt, Kyle Smith, Brodie Sinclaire, Eleanor Williams, Ilana Steventon, Holly Chatterton,
Jay Edwards-Cherry and Demi Lee Elton.
Mrs Bloors Award: Chloe Godwin
Smart School Uniform: Jamie Paredes & Ella Whitehurst
Good to be Green: KS1 Emma Brennan & Samuel Kurvilla – KS2 Same Cole & Chad Varquez
Times Tables Awards: Y4/5
Brilliant Bookmark: Gabrielle Lovatt
Dusty Bin: Y6
Walk to School Trophy: Y6
Tricky Tables: Molly Clewes & Leah Screen
Tougher Tables: Jacob Simpson & Kieron Tonks
Brainy Badge: Anthony Evans
Multiplication Mix Up: Ilana Steventon & Jakub Jedrejczyk
Fantastic Level 4: Laynee Tunnicliffe
Dastardly Division: Chad Varquez
Awards given out for data collected w/b /03/14:
Class Attendance: Y1B – 97.3%
Whole School Attendance: 95.0% (Government target is 95%)
Pupil Attendance Awards: Hollie Bentley & Alisha Johnson
Values Champions: Our value this week has been 'co-operation' – very well done Lewis Hindmarsh, Naomi Edwards-Cherry, Caleb Johnson, Nicole Steele, Maria Xanthopoulou, Tamzin Anderson, Zara Khan, Abbi Dunn, Ben Morris, Elise Lovatt, Rhihena Miah, Georgia Gould, Pia Cousins & Robin Whieldon.
16. Dates for your Diary
Friday 11th April – Staff Training Day (no children in school)
Monday 28th April – School Starts for the Summer Term
Monday 14th to Wednesday 16th April – Holiday Sports Camp
Wednesday 7th May – 9.05am R1 Class Assembly
Tuesday 20th May – 9.05am R2 Class Assembly
Friday 13th June – 9.05am Nur Class Assembly
17. Community Information
Good Friday Activity Morning for children and parents/carers at St John's Church starting at 10:00am until 11:30am – All Welcome!
18. Attachments
» Easter Fun in Hanley Park Poster
As we finish for Easter today (the staff have a training day on Science on Friday – such an important subject), we have given all the children an Easter egg to celebrate this special time. We hope all our families have an enjoyable break until Monday 28th April 2014.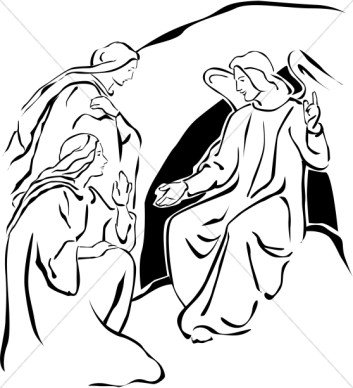 Yours sincerely
Mrs P Bloor
Headteacher