Newsletter Spring Term 5
Dear Parents/Carers
As we finish another very busy week we have had lots of great learning and memorable experiences for your children, despite the weather not being so good.
1. Talking/Thinking Topic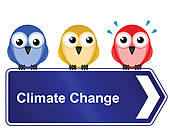 Our talking and assembly topic this week is 'climate change'. Please talk to your child about this important subject. Last Friday 5 pupils went to an Eco-Summit hosted by local M.Ps with Mrs Connolly and Miss Quinn. They attended workshops and hopefully, as ECO warriors will have lots of ideas how we can do more projects in school to help be 'ECO aware'. Very well done to Alan Babu, Logan Sheppard, George Barnett, Harvey Tams and Kiera Whieldon.
2. School Routines: Lunchtime
As well as the vital aspect of food at lunchtime and in response to pupil feedback to the school council, we have a number of clubs that children enjoy: Games club on a Wednesday for KS2, Golden mile on a Tuesday for Y2 and KS2, a weekly computer club for each KS2 class, Mrs Barrow's art club on a Thursday and Friday for KS2, Library club that Y6 run for six KS1 pupils 4 days a week as well as activities and the sports on the top playground and table tennis for Y5 & 6 and a homework club. All these clubs are very well attended and popular and children attend of their own choice. On wet lunchtimes they don't run as each class have games in their classrooms.
3. Setpoint Science Clubs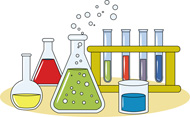 These started last week as we overcame the fact that we have no spare classroom as our numbers have increased to 323 now. Mrs Bayley has started a Y3-Y5 club and Mrs Barrow a Y2 club. Both are very experienced and successful deliverers of this award scheme. Setpoint Science involves lots of practical experiments and science learning, a strength of the school. The Y2 club involves Elise Lovatt, Jensen Neuyen, Adam Colley, Bhuvan Pasupuleti, Bailey Birks, India Vickers, Erin hill, Kyle Myatt, Aiden Johnson and Ella Curzon and the KS2 scientists are Kiera Whieldon, Abbi Dunn, Angel Evans, Aleksi Vrapi, Kira Reilly, Tobias Connor, Kenzi Shepherd-Moss, Kali Sheppard, Molly Hancox, Jake Bamford, Danny Lea-shaw, Charlie Bird and Maria Xanthopoulou. As they work through the programme you will be hearing of exciting and messy experiments!
4. Nursery Provision Next Year
You will be aware that the council is no longer funding full time nursery provision .The council is 1 of only 2 in the country that funds this and they have said that as Stoke on Trent is bottom of the country's league tables at the age of 7, it is not proving to be value for money, according to the council. Next year there is a 15 hours entitlement that is free and nothing else is funded. We will do 9am-12pm for our statutory provision. However, at St John's we are going to offer wrap around care from 12pm -3pm at a cost of £5 a day. More information will be available very shortly. We will also be doing more stay and play sessions for 2 and 3 year olds to encourage speech and language and parent/carer groups.
5. Information re Events Taken Place
Last Week
» Class Assemblies – Thank you so much to parent/carers who attended the 2 class assemblies last week, Y2M and Y3/4, I hope you were proud of your children. The children always enjoy these opportunities to 'perform' to parents/carers and it is an opportunity for all children to practice speaking which will help their confidence grow. They were both excellent, very well done to Y2 & Y3/4!
» Reception Book Share Session – Thank you to parents/carers who attended this session as reading and speaking to young children is so important and the best way we can help our children. This session which was led by the librarian from Stoke Library, each child in Reception received a book time pack containing one phonics book and one story book. It is an important element of the foundation stage curriculum that parents/carers encourage and help their child to foster a love of reading, stories and books. The role of parents/carers during a child's earliest years has one of the single biggest influences on their development. If you wish to find out more about library services please see the website link below and sign up for the newsletter via the libraries online link: www.stoke.gov.uk/libraries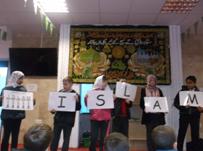 » Faith and Understanding week – All the classes had some learning last week about all the faiths in our school community which is a very important subject for the children growing up in a multi cultural, changing world. Thank you to Miss Edwards, Mrs Colley and Mrs Hahib and our Governors: Mrs Cotton, Reverend Chris Rushton and Heather Rushton who helped staff the visits and workshops. I went with Y5 on the Gurdwara visit and Y6 to the Mosque and to help families, all the visits were free. The behaviour, attitude and thirst for knowledge from both Y5 and Y6 was exemplary and parent/carers should be very proud of their maturity. All the visits and workshops gave the message that all faiths share the importance of treating everyone fairly, the importance of love, respect and tolerance. These are important messages for our pupils and our city as we try to improve aspirations and life chances for our young people in Stoke.
This Week
» France – 28 pupils and 4 staff attended a residential visit to the Châteaux du Broutele near Rue, an hour from Calais this week. We had the Sentinel in to do a lovely piece published on Wednesday, about the children's learning in what is the 100th anniversary of the start of WW1. The area we went to was the Somme Region where British Soldiers had heavy casualties. The children toured a museum, the trenches and war cemeteries. We took a wreath made by Miss Pickerill and signed by all the children in the school to lay at the Thiepval Memorial to soldiers with no known graves (the largest in Europe). There are many from Stoke-on-Trent and the children have been researching soldiers from Trent Vale who gave their lives for our freedom. Three of our children were born in India and one from Australia who also lost soldiers so we also made wreaths to celebrate their contribution as well. The children did some lovely research and poetry on the topic and had a fantastic time and educational experience. Thank you to parents/carers who supported the visit and had full confidence in the staff team. My thanks go to Miss Pickerill, Mrs Barrow and Mrs Stevenson who gave up their time to make this such a successful experience for the children. These visits carry a lot of work and a huge responsibility that I think parents/carers might sometime forget, St John's is lucky that there are volunteers who will volunteer to give up family time to look after your children 24/7. The children were a credit to their families and their behaviour was exemplary, very well done to all who attended!
6. Home School Link Worker Information
• Learning Tip – A good night's sleep can make a big difference to our behaviour as well as our children's. The right amount of sleep is very important try to aim to get 7/8 hours quality sleep – more for your growing children!
• Y6 parents/carers coffee morning – Come and have a coffee at 8:55am to 9:45am on Friday 14th February, a chilled 45 minutes to have an informal chat with Y6 parents/carers and Mrs Ramsden.
7. School Office Information
Sorry no change is available at the office as cash is now banked daily.
8. Celebration Assembly
Our children/classes who received awards on 31/01/14 were:
Isaac Williams, Holly Butler-Gaskell, Jayden Barlow, Anto Yohannan, Gracie Taylor, Adithya Sanil, Osman Hashemi, All of Y2C & Y2M for good behaviour on Mondays trip, Ella Whitehurst, Lennon Gladwin, Rusne Kaupyte, Connor Myatt, Charlie Malbon, India Spooner, Jack Whieldon & Jayden Shepherd-Moss
Head Teachers Award: Davis Kurian & Ellesse Lovatt for being a good role model
Smart School Uniform: Jacob Simpson
Lunchtime Supervisor's Award: Carley Jones & Ella Curzon
Kindness Tree: Freya Knight Y3/4, Jamie Paredes Y3/4, Liam Bates Y4/5 & Paige Adlington R1.
Awards given out for data collected w/b 20/01/14:
Class Attendance: Y3 – 98.0%
Whole School Attendance: 92.9% (Government target is 95%)
Pupil Attendance Awards: Abbi Dunn & Angel Evans
Maths Awards Y4/5
Perfect Pencil – Molly Clewes, Sophie Johnson, Gabrielle Lovatt, Charlie Bird, Kieran Tonks and Ahsen Turkoz.
Brilliant Bookmark – Jake Bamford & Anthony Evans
Badge – Maria Xanthopoulou, Ismail Saygili, Sneha Miah, Rayin Negeem, Ilana Steventon & Ethan Boughey
Multipication Mix Up – Chad Varquez
Dashing Division – Liam Bates, Alexander Jordan & Selim Erdogan
Values Champions
These children have been caught demonstrating the following values, well done everybody!
Honesty-N Angel, R1 Bianna, R2 Lola, Y1S Damarni, Ryan, Y2C Julia, Y2M Joshua, Y3/4 Anet, Kali, Y4/5 Ismail, Molly
Kindness-N Oliver, R1 Paige, Y1S Jack, Y2M Skye, Y2M India, Eliza, Y3/4 Kali, Y6 Jack
Respect-N Humaira, R1 Anto, Y2C Aiden, Ruby, Y3/4 Jamie
Responsibility-Y1B Grace L,
Co-operation-Y1S Alyssa S
Resilience-R1 Paige
Next week we will be looking out for those children who are showing 'Friendship'. Well done Freya S (Y3/4) who has already been caught being a good friend.
9. Dates for your Diary
• Friday 14th February – 9:05am, Y2C Class Assembly
• Friday 14th February – School closes at normal time for half term
• Monday 24th February – School opens for Spring2 Term
• Friday 28th March – 9:05am, Y1S Class Assembly
• Thursday 10th April – 9:05am, Y1B Class Assembly
• Monday 24th March – Y2 Dance Extravaganza – Victoria Hall
• Thursday 27th March – Disco; KS1 3:00-4:00pm, KS2 4:00-5:15pm
• Friday 28th March – 9:05am, Y1S Class Assembly
• Tuesday 8th April – Open Evening 3:15pm – 5:15pm
• Thursday 10th April – 9:05am Y1B Class Assembly
Yours sincerely
Mrs P Bloor
Headteacher