Newsletter Summer Term 2
Dear Parents/Carers
Let's hope you all had a lovely Bank Holiday weekend and enjoyed the weather and time with your family.
1. Our Talking Topic
Our talking topic is 'other cultures', please talk to your child about this.
2. Y6 SATS
These are next Monday to Thursday and Y6 have been thoroughly prepared through very good teaching and extra work the children have done at school and at home. The tests can only be taken Monday to Thursday next week and all schools in the Country sit the tests on the same day. I would like to thank all the Y6 parents/carers for their great support and I know the children will do their very best.
3. Events in School Last Week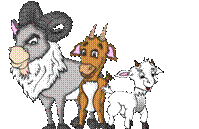 Reception 1 Class assembly – Thank you to parents/carers who attended the assembly which expertly told us the story of the 'Three Billy Goats Gruff'. All the children were involved and we clearly have one or two budding thespians. Very well done to all the children! Events like this do so much to help with confidence and self esteem. This is why we put the dates in advance in the newsletter so parents/carers can make a note of them and arrange time off work or from other commitments.
4. Football Match
Last Thursday the football team has an excellent match against Christchurch which ended 1-1. 12 pupils took part and were very well supported by parents/carers and families. Miss Pickerill and my player of the match were Jayden Sheppard-Moss and Lewis Hindmarsh.
5. Bikeability
Last week all Y5 pupils were offered the opportunity to do either level 1 or 2 cycle training. We are increasing the courses we offer as a result of parents/carers suggestions. The trainers provide bikes if needed and were impressed with the focus of the children; local residents were also complimentary. Some children have areas to work on for their safety but the following passed the course:
Kitty Sinclaire, Malak Elabd, Sophie Carter, Daniel Bright, Nicola Tams, Molly Clewes, Kodi Amison, Laura Lou Hopley, Abigail Dunn and Lewis Hindmarsh.
6. Samba Drumming 'WOW' Day
Today our Foundation Stage and KS1 had a lesson on drumming, rhythms and tunes. They all had the opportunity to play a drumming instrument. The children thoroughly enjoyed the experience and one is planned for KS2.
7. School Uniform
I went into every classroom yesterday and noticed how focused the children were and how smart they looked. We do have a lovely learning atmosphere at St John's with lovely children, one or two parents/carers have sent children with gel/extreme hairstyles which are not in our uniform policy or in our behaviour policy (both of which can be found on the school website). We are trying to achieve the best possible standards for everyone and need children to focus on their learning.
Reminder – No child is allowed to do PE for safety reasons with earrings in. Better to leave them at home on PE day. There are still some children without their PE in school, please check that your child has the correct kit and footwear in school!
8. Home School Link Worker Information
» Attendance at St John's is taken very seriously and we know that attendance has an impact on attainment, so we have bought extra services from the Education Welfare Service. Our EWO is Dominique Clarkson and she will be in school one morning each half term. Dominique and I will be focusing on those children whose attendance is lower than 95% (government recommendations are 95% – 100%). Letters will be sent out, phone calls made, invitations to meet and door knocks will be happening if we have a concern about your child's attendance. I am also hoping that there will be a few times when she does a 'late gate'.
» Please supervise children at the end of the day – do not let them use/play on stage area.
9. Celebration Assembly
Awards given out for data collected w/b 07/04/14:
Faredah Elabd, Elliot Pye, Oliver Brereton-Lewis, Sammi Miah, Alex Ballard-O'Shea, Mia Breadmore,
Osman Hashemi, Bhuvan Pasupuleti, Ben Morris, Synali Jayasekera, Kian Murphy, Jack Eaton,
Jake Bamford, Jake Milne and Leah Milward.
Class Attendance: Y3/4 –99.1%
Whole School Attendance: 93.5% (Government target is 95%)
Pupil Attendance Awards: Dylan Colclough & Jessica Cotterill
Time for Sport Trophy: Y4/5
Lunchtime Supervisor's Award: Demi Hanks & Robin Craggs
Mrs Bloor's Award: Joshua Griffiths
Smart School Uniform: Alyssa Stanley & Alan Sose
Lunchtime Supervisor's Award: Robin Craggs & Demi Hanks
Dusty Bin: Y2M
Good to be Green: KS1 – Christian Smith, Claire Johnson & Joshua Amor; KS2 – Isabella Piesse-Mills, Tobias Connor-McCormick & Sophie Johnson.
'Kindness' Values Champion: Bailey Birks, Jessica Cotterill, Ben Morris
'Responsibility' Values Champion: Raul Miah, Laynee Tunnicliffe & Danny Lea-Shaw
10. Dates for your Diary
Monday 19th & Tuesday 20th May – Y6 Bikeability
Tuesday 20th May – R2 Class Assembly – 9:05am
Wednesday 21st May – R1 & R2 Museum Visit
Thursday 22nd May – Staff Training Day – Local Council Elections
Friday 23rd May – Y1B Class Assembly – 9:05am
Friday 23rd May – Library Sessions for Nursery Children and Parents/Carers – 2pm
Monday 26th – Friday 30th May – Half Term
Wednesday 4th June – Coffee Morning with Mrs Ramsden, School Nurse and Health Visitor – 9:00am
Wednesday 4th June – Family Picnic – 2pm
Thursday 5th June – Y6 Visit, Open Door Project at Litchfield Cathedral
Thursday 5th June – Class Group Photographs
Tuesday 10th June – Sports Day – FS/KS1 am – KS2 pm, (reserve dates are Wed 11th June/Thurs 12th June/Wed 18th June)
Friday 13th June – Nursery Class Assembly 9:05am
Tuesday 17th June – New Nursery/Reception Parents Meeting – 6:00pm
Friday 20th June – Nursery Visit to Wheelock Hall Farm
Friday 20th June – Tea Party for Marie Curie – 9:10am
Friday 27th June – KS2 Northwood Stadium City Athletics
Saturday 5th July – Community Summer Fair – 12:00pm to 2:30pm
Tuesday 8th July – KS1/KS2 Concert 1:10pm – War Torn Britian 6:00pm
Wednesday 9th July – KS1/KS2 Concert 9:15am
Tuesday 15th July – Y6 Leavers Presentation Concert 6:00pm
Friday 18th July – Finish at 2:00pm
Reminder – On Thursday 22nd May the school is closed for Local Council Elections as the council insist on using the premises. The staff are having a Health & Safety/Writing training day.
11. Attachments
North Staffs Head Lice Guidance.
Yours sincerely
Mrs P Bloor
Headteacher