Newsletter Summer Term 3
Dear Parent/Carer
Although this has been a short and disjointed week, the children have been brilliant in their approach to learning.
1. Our Value
This week we have been thinking about 'responsibilities' something our children are really good at. Very well done to Kara Tatler, Georgia Piesse-Mills, Alex Jordan, Holly Chatterton, Laynee Tunnicliffe, Ilana Steventon, Thomas Levey, Jake Bamford, Nicole Steele, Rita Qiu, Kane Silvester, Elizabeth Solomon and Alfie Hambleton who have been especially responsible this week.
2. Events In School
Very well done to Miss Wood's Y1 class for their lovely class assembly last Thursday. It is always so much harder for the younger children when faced with a large audience, but they all did brilliantly. Class assemblies like this are great for the children's confidence. It was lovely to have a grandparent compliment the school on the well ordered way that the children enter the hall and listen. We are a very calm school that expects high standards at all times. Very well done to all of the Y1 children involved.
Thank you for all your support for our fund raising day. The juice and biscuits and charity mile walk raised £257 for the Douglas Macmillan hospice!
3. Class Visits/Visitors
Y4/5 went to the Gladstone Pottery Museum last week and toured this wonderful museum seeing how pottery was made. In the afternoon they decorated a plate in the style of Clarice Cliff. Thanks to Mrs Hughes and Mrs Knowles who helped staff the visit.
Very well done to the 2 reception classes who visited the Brampton Museum for a 'Toys From The Past Lesson'. They were all brilliantly behaved and thoroughly enjoyed the experience. They looked at old toys with the museum staff and also did a teddy bear hunt. It is a super local museum to visit. Thanks go to Mrs Curzon, Miss Roberts and Miss Pellington who volunteered to help staff the visits, which is so important with our younger classes.
The Y3, Y3/4 and Y 4/5 classes had an 'Iron Age Workshop' visitor, where they learnt how Iron Age people lived, they made clay bowls, wool and did some weaving. They also played some games from this era. It was a most interesting day for the children. There are some lovely photographs on our school web page.

4. School Clubs
I looked in on the Maths Games/Homework Club, the children were problem solving, all working hard and enjoying the tasks that were set.
5. Drop Off Zone
We have had another sign placed at the start of the drop off zone so it should be very clear that there is no parking in the drop off zone. However, one parent left a taxi driver there on Wednesday and as I said to the driver the parents/carers knows this and is just being lazy.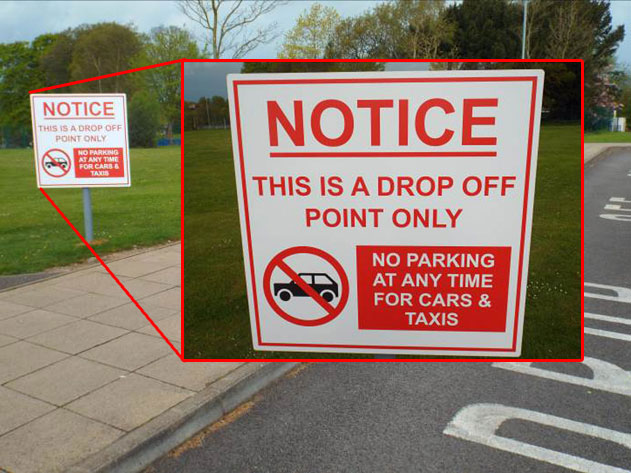 6. Swimming Awards
Very well done to Beth Brennan, Ella Curzon, Ricardo Gordon, Galina Kozyreva, Keneth Bautista, India Vickers and Ranudi Premadasa who have all passed their Beginner's Certificate recently which is the most important award as it means they are on the way to being a swimming. Very well done.
7. Tests
Next week Y6 sit their SATS tests for which they have been very well prepared. As we have been telling Y6 educational success is the key to a brighter future and providing Stoke-on-Trent with the well qualified people it needs for its future.
The following week we are moving along with our continuous teacher assessment, doing tests in Y2 and phonics tests in Y1 in June. It is vital that children are in school.
I am receiving requests for holidays in term time, even for September from pupils who are behind in their learning. The school and the city need everyone to work together if standards are to be raised and parents/carers have responsibilities here. Thank you for your support.
8. Easter Holiday Project Prize Winners
Well done to the children who had a go at finding out about The General Election that's happening this week. The challenge was to find out key facts to help others understand about it.
The winner for KS2 – Beth Brennan from 3M, who presented well chosen facts in an eye catching poster.
The winner for KS1 – Alyssa Stanley from 2J, who found all the key facts asked for and a few more, explaining them well in her own words.
(KS1 runners up; Emily Rains 2J, Neha Rejith 1B and Oliver Dix 2M)
9. Writing Example
We have attached a lovely piece of independent writing from Humaira Shakil from R1, all about 'Spiderman.' Well done to Humaira!
10. Bikeability
Well done to Jake Bamford, Charlie Bird, Holly Chatterton, Sophie Johnson, Alexander Jordan, Danny Lea-Shaw, Thomas Levey, Gabrielle Lovatt, Georgia Piesse-Mills, Ilana Steventon and Laynee Tunnicliffe who all took part in the Bikeability this week. The instructor was impressed with their behaviour and how well they coped with the weather!
11. Home School Link Worker Information
Nursery to Y6 – after half term we have 7 weeks and 2 days in school. If your child has 100% attendance in that time (that's having no time off at all) they will receive a prize. Let's hope that we can give every child a prize!
12. Celebration Assembly
Our children/classes who received awards on 30/04/15 were:
All of R2, Pia Cousins, Sasha Steele, all of 1S, Georgia Gould, Jack Barlow, Samuel Kuruvilla, Jeff Joseph, Jessica Cotterill, Jazsadaphom Babickas, Rusne Kaupyte, Raul-Yasin Miah, Anthony Evans and Kodi Amison.
Mrs Bloor's Award: Jake Milne
Dusty Bin (tidy classroom): Y1B
Smart School Uniform: Landon Coates
Lunchtime Supervisor's Award: Lola Howard and Lawrence Hilditch
Walk to School Tropy: Y5/6
Time for Sport: Y6
Lunchtime Trophy: Y1S
Attendance Award: Ella Whitehurst
Awards given out for data collected w/b 20/04/15:
Class Attendance: 100% – 2M and Y5/6
Whole School Attendance: 97.7% (Government target is 95%)
Pupil Attendance Awards: Skye Lea-Shaw and Ben Morris
13. Dates for your Diary
Monday 18th May Stanley Head Visit ~ Y1S/Y1B ~all day
Wednesday 20th May Bikeability ~ Y6 ~ on site
Wednesday 20th May Stanley Head Visit ~ Y2J ~ all day
Thursday 21st May Bikeability ~ Y6 ~ on site
Thursday 21st May End of term
Friday 22nd May Staff Training Day ~ school closed to pupils
Monday 1st June Term Starts
Wednesday 3rd June Family Picnic ~ 1:30-2:30pm ~ all welcome
Yours sincerely
Mrs P Bloor
Headteacher