Newsletter Autumn Term 14
Dear Parent/Carer
As we finish a very busy last few weeks of term, that all the children have thoroughly enjoyed, we hope you are as pleased with your child's progress as we are.
1) Assessments
We have finished assessments so we can plan your child's next steps and assess progress. All children have made progress and we are aware of what we need to do next.
2) Christmas Concerts
We have had some lovely comments passed to the staff, thank you. At St John's we are so proud that all the children are involved and thoroughly enjoy the concerts. We are so glad you enjoyed them as they are memories that money cannot buy.
3) Grandparent's Christmas Lunch
This was, as usual, a great success and we had grandparents who travelled hundreds of miles to attend. The catering team, led by Mrs Amison, did a brilliant job and the staff team who worked over their usual times were also brilliant.
4) Church Service
Very well done to Elliot Craggs, Erin Hill, Evie Beech-Daly, Luke Brian, Declan Matthews and Angel Deacon, who took part in the service at St John's on Sunday and read beautifully.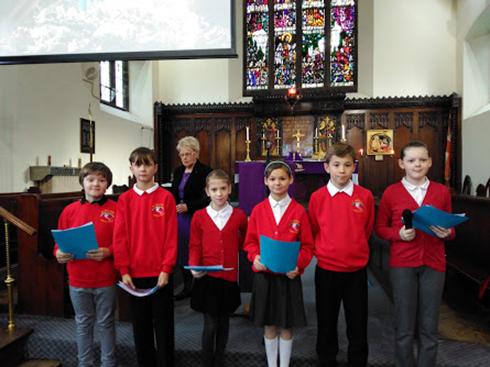 5) Christingle Services
These have taken place today and have involved all the children who have all showcased their singing. Thank you so much for your donations for the Children's Society, which looks after vulnerable families all the year round. Money is still being collected so we will let you know how much after Christmas.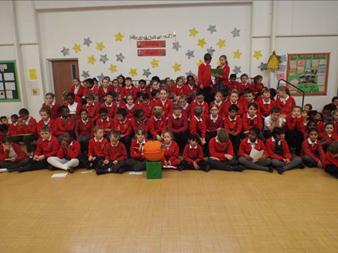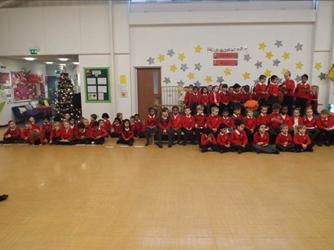 6) Reception Visit
Both Reception Classes thoroughly enjoyed the visit to Amerton Farm and were complimented on their behaviour and interest.
7) Behaviour Awards
Children in KS1 and KS2, whose behaviour is exemplary, will receive their Silver Award and rubber today. Early Years have given out Good Behaviour Awards as well. Very well done to all these children, of whom we are very proud. Other children who are behind will receive their award next time, if they have gained it.
8) Christmas Fair
This was a great success on Friday and we had a lot of activities to appeal to children and adults alike. There were some great raffle prizes won by families. The fair raised £943.91 for school funds. Thank you for all your kind contributions, especially Mrs Steele who got some lovely raffle prizes. This money will be spent on your children and we have already booked next year's pantomime!
9) Golden Ticket Disco
This was on Monday and a great success which the children, whose regular good homework gained them the ticket, thoroughly enjoyed. It is lovely to reward our Always Children. Others who did not earn it, now know what they need to do.
10) Party Day
This is on Thursday. Everything is provided and children can come in party clothes, but will need sensible shoes for play and lunch time. All the staff will make sure every child has a fun time and there are lovely games planned.
11) Christmas Jumper Day
On Friday, children need to wear uniform as normal, but if your child has a Christmas jumper they can wear it. Please collect your children at 2pm, as we have rooms to prepare for painting.
12) Dates For Your Diary
Friday 16th December
Christmas Jumper Day
School Closes at 2pm for Christmas Break
Wednesday 4th January
Term Starts
Thursday 5th January
Stanley Head PE Activity Day – Y1/2
Friday 6th January
Stanley Head PE Activity Day – Y2
Monday 9th January
Stanley Head PE Activity Day – Y1
Finally, I would like to thank all the staff teams for their outstanding efforts this term, which makes St John's such a special and successful school. The staff give that little bit extra for your children and I know you appreciate this.
I would also like to wish all our families the joy and blessing of this Christmas season and hope you all have a lovely family time over Christmas. We will see you all on Wednesday 4th January 2017.
Yours sincerely
Mrs P Bloor
Headteacher