Newsletter Autumn Term 3
Dear Parent/Carer
We have had a lovely learning week and hopefully the children have enjoyed the good weather we are having at school and at home.
1) Our Talking Topic
This week our theme has been 'food' and we talked about how lucky we are in this country. The children were told the bible story of 'the feeding of the five thousand' when the small boy's act of kindness fed so many. We talked about how nothing is too small to be shared and how we should complete an act of sharing every day. Please talk to your child about this!
2) Our Value; Honesty
Very well done to all the classes who have shown great 'honesty' examples in class assemblies this week.
3) Class of the Week
Y4/5 working in science on making an interactive digestive system.
4) School Clubs Pictures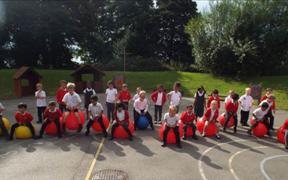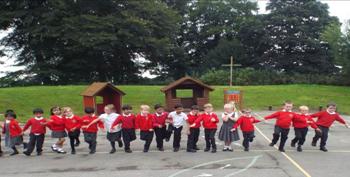 We have very active break and lunch times at St John's to promote healthy lifestyles. This term we have two new clubs at lunchtime. Monday Movers for Y1 and Tuesday Twisters for Y1/2. The children are having lots of fun at both of these clubs, both taken by Miss Pickerill.
A letter showing what after school clubs we are organising for this term have been given out again yesterday as some parents/carers said they missed it on the newsletter. Children will only be allowed one club this term to ensure that more children get the opportunity.
5) Events in School Last Week
• The children in Y5 and Y6 who received the top behaviour award last term were rewarded with a visit to paint a plate at Emma Bridgewater. They all thoroughly enjoyed the visit and the plates will be with you shortly. The children from Y2-Y4 who also got the top behaviour award were given pen sets. We are so proud of all these children.
• Very well done to Yash Bhullar, Anet Yohannan and Anopa Mutize who represented the School Council on a joint project with the Stoke 6 group of schools we work closely with.
6) Target Sharing Evening
To give you lots of prior notice our open nights are on Tuesday 11th October and Wednesday 12th October from 3:15pm-5:15pm. This is a vital opportunity to discuss your child's learning and what they need to do to improve. We also review Pupil Passports at these meetings for children on the Special Needs Register. Letters attached; for separated parents/carers could I ask that you both complete and return a letter each please. Will families with more than one child please return the slip with your eldest child, teachers will try their best to get appointments times close together.
7) Y6 French Visit
This is being organised behind the scenes at school and a letter regarding passports will be going out shortly to all of the 34, Y6 pupils who will be going on the visit. For new families, they are being taken to the Somme region in France to look at the area and the First World War battlefields. It is being subsidised and unbelievably will only cost families £80, which includes food and staying at an excellent châteaux. It promises to be very exciting learning opportunity for the children and has a huge impact in the classroom afterwards. Can I remind Y6 parents/carers that the third payment is due by the end of October!
8) Residents
A resident telephoned school yesterday and said her drive was blocked. Can I please remind parent/carers that there is plenty of places to park on Harpfield's Road which is only a short walk from the school! Parents/Carers are asked to be respectful to our neighbours. We have facilities for children to cycle and scoot to school whilst the weather is good.
9) School Routines: Water Bottles
Children in Early Years have access all day to milk, fruit and water as part of their learning curriculum. Children in KS1 (Y1&2) and KS2 (Y3-Y6) have a named water bottle in the classroom that are filled daily and sterilised each week. Some of our new families have not come across this practice before. However at St John's we like to give our children everything that helps them learn and be comfortable.
10) Rough Play
We are having a purge on any rough play and have already given red cards and detentions for this. It is never acceptable and we take children off the playgrounds who spoil it for others. Please talk to your children about this!
11) Douglas McMillan Fund Raising Day
Mrs Ramsden has organised a Coffee Morning for next Friday (30th September) to support Douglas McMillan. Please feel free to bring along friends or family members anytime between 9:00am and 10:30pm to enjoy a drink and piece of cake. We are also organising a Walk for McMillan at 3:00pm on the same day where will ask for a £1 donation as Cancer has hit our school and all money that is collected will help this great charity. 7 times around the doughnut on the school grounds is a mile and the children always enjoy their parent/carer involvement. Please do your best to support one of these events.
12) Important Information – Car Booster Seats
Car booster seats without a back are going to be banned for younger children by the end of the year. At the moment, children weighing as little as 15kg are allowed to travel in cars while sitting on a backless booster seat (15kg is roughly the weight of a three year old). By law they must stay in them until they are 12 years old (or 135cm tall). But experts have said the seat is unsuitable for younger children, which is why new guidelines are being introduced – again.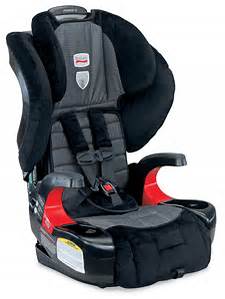 What are the new rules?
It's a considerable change. Backless booster seats will only be approved for use by children taller than 125cm and weighing more than 22kg.
So what do I need to do?
The new additions to the child car seats regulations should come into effect in December 2016, so there's plenty of time to find the right one.
Parents/Carers looking to buy a booster seat next year should ensure that they are approved for use with children under 125cm and 22kg.
Parents/Carers who have the old-style booster seat now will still be able to use the seat without breaking any rules, until the new regulations come into effect. But after this, if you ignore the law you are liable to a fine of £500.
13) Dates for your Diary
Monday 26th September
Parents/Carers Nursery Workshop
Wednesday 30th September
World's Biggest Coffee Morning at 9am & Fundraising Walk at 3:00pm
Wednesday 2nd November
New Nursery/Reception Visit/Walk Around for September 17 intake
Wednesday 30th November
New Nursery/Reception Visit/Walk Around for September 17 intake
Thursday 6th October 2016
School Individual/Family Photos – preschool siblings for family photos from 8.30am
24th- 28th October 2016
Half Term
14) Celebration Assembly Dates
(Parents/Carers are invited to attend; Starts at 9:15pm)
Thursday 20th October
Y5/6
Friday 18th November
Y6
Thursday 24th November
Y4/5
Further dates to follow after Christmas
15) Celebration Assembly
Our children/classes who received awards on the 16/09/16 were:
Y1B Kyle Silvester
Y1/2H Daniel Polhos
Y2C Jagoda Kulik
Y3J Claire Johnson
Y3/4E Kane Silvester
Y4W Sheza Hanif
Y4-5M Joda Tagboto
Y5/6M Lily-May Barlow
Y6P Alisaa Saji
Mrs Bloor's Award Skye Lea-Shaw
Dusty Bin Award Y4/5
Smart School Uniform Lina Al Hussein
Lunch Time Supervisor's Award Y3
16) Attendance Awards given out for data collected w/b 05/09/16:
Whole School Attendance: 94.4% (Government target is 95%)
Class Attendance:
• 1st Place – Y4, 100%
• 2nd Place – Y3/4 & Y6, 99.2%
Pupil Attendance Awards:
• 1st Place – Carly Bithell
• 2nd Place – Declan Matthews
Water World Voucher: Lily Groves
17) Attachments
Target Sharing Evening Letter (to be returned asap with your eldest child)

Yours sincerely
Mrs P Bloor
Headteacher