Newsletter Spring Term 8
Dear Parent/Carer
As the lighter mornings and nights make us all feel so much more cheerful, it has been lovely to see children going out for the Stride Mile this week without heavy coats on. Let's hope this weather continues.
1) Our Talking Topic
This week we have been thinking about 'Lent' and how it commemorates the 40 days and nights Jesus spent in the desert, and how he was tempted by the devil. We talked about how we are all tempted to do wrong sometimes, but how important it was to stand up against things that we know to be wrong. Many of the staff and children are giving up things for Lent or making an effort to do things better. Please talk to your child about this.
2) Our Value; Friendship
We have talked about how important it is to have friends and to be a good friend to others. We have lovely children at St John's who are very good friends to each other. A special well done to Hannah Rejith Nursery, Alfie Bourne, Kaelan Sinclaire R1, Anaya Khalik R2, Alicia Sanil, Jayden Griffiths Y1,Taylor-Jay Barlow Y1/2, Oliver Brereton-Lewis, Angel Johnson Y2, Leah-Rose Walker, Ansh Bhati, Robyn Whieldon Y3, Madison Steadman Y3/4, Alan Sose, Jeff Joseph Y4, Tyler Baldwin, Jessica Cotterill Y4/5, Ricardo Gordon, Amelia Harvey Y5/6, Kenzi Shepherd-Moss, Brodie Sinclaire, Abbi Dunn Y6, who have all shown great examples of friendship this week.
3) Delilah; Photos
This is a wonderful picture of Delilah, the cow the children bought for our partner school in Kenya. It was presented to the school by an advisor from the Lichfield Diocese who recently went out there. The school Nursery has also got some pictures that we did for them on the walls. I visited the school six years ago and it is great to see how it has improved and what impact our children's kindness has had.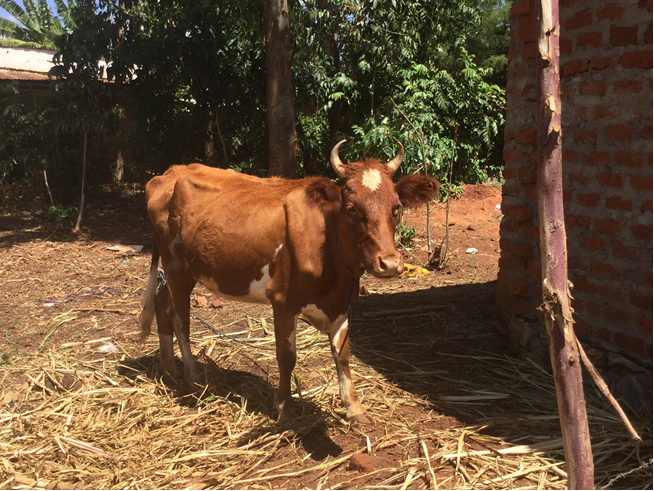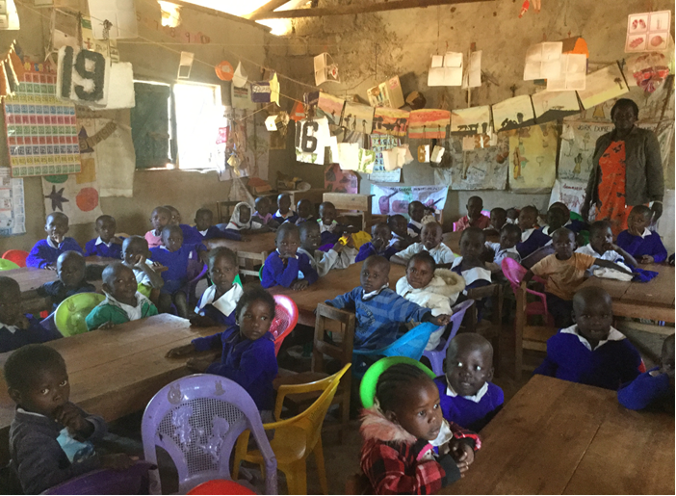 4) Class of the Week Picture; Y1/2
The children were learning about herbivores, omnivores and carnivores in science.
5) Chess Champion Picture
Over the last few weeks there has been a Chess Competition for the older pupils, which has involved some great matches, in what is a great game. In the final Ranudi Premadasa triumphed against Alan Babu after 2 games. Very well done Alan and Runudi.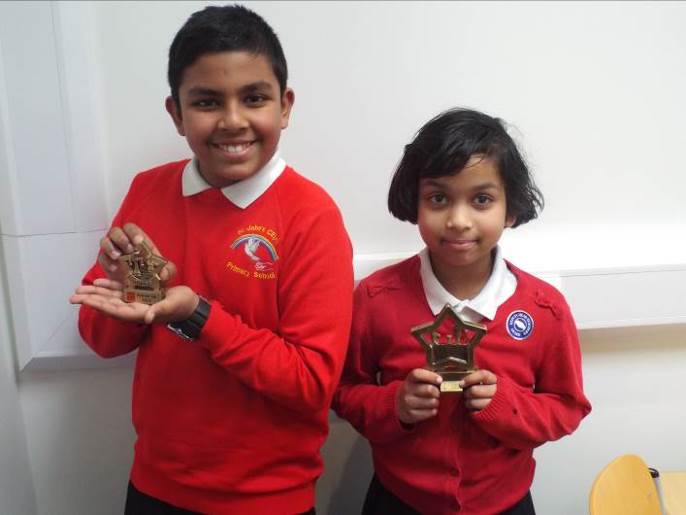 6) School Clubs; Taekwondo Assessment
The Taekwondo Club had their latest grading for the next belt. Some are on yellow, green striped, green or blue striped. The coach Mr Peter Johnson was very impressed with the hard work and application shown by the group.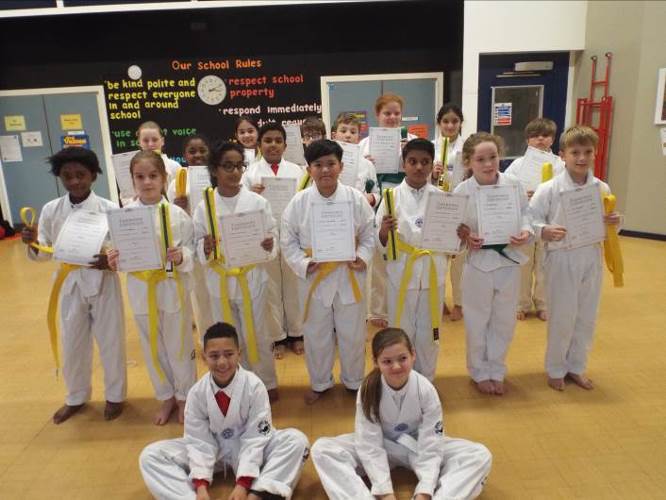 7) Swimming
Well done to Olivia Tok who passed their Length Award in swimming.
8) E-Safety
Thank you to parents/carers who completed the E-Safety questionnaire that was sent out last week. As a result of your requests for further information, an E-Learning Fact Sheet is attached to the newsletter.
9) Red Nose Day
This national charity event is on the 24th March and we have purchased sufficient Red Noses for all the children to buy one. These will be available for children to buy on Wednesday 22nd, Thursday 23rd and Friday 24th March, at a cost of £1 each. All cash for Red Noses must be sent into school with your child in a named envelope.
10) Office Information
Some money has been found and handed into the school office. If anyone believes they have lost this, please contact the school office with details of the amount and when and where you lost it, so that it can be returned.
11) Lates

Friday
4
Monday
19
Tuesday
13
Wednesday
20
Thursday
6
12) Dates for your Diary

Tuesday 21st March
Dance Festival – Victoria Hall
Wednesday 29th March
Y3 Recorder Festival – Victoria Hall
Wednesday 5th April
Y4 Bikeability (30 Places)
Thursday 6th April
Y5 Bikeability (Y5's in 4/5 also) & Y5/6
Friday 7th April
Y5 Bikeability (Y5's in 4/5 also) & Y5/6
Thursday 6th April
Fundraising Disco in school, 3-4pm for KS1 & KS2
Friday 7th April
End of Term
Monday 24th April
Staff Training Day
Tuesday 25th April
Term Starts
Thursday 4th May
Staff Training Day
13) Celebration Assembly Dates
(Parents/Carers are invited to attend; Starts at 9:15pm)

Friday 10th March
Y2
Wednesday 29th March
Y1
Friday 19th May
Y1/2
Friday 9th June
Reception
14) Celebration Assembly
Our children/classes who received awards on the 03/03/17 were:

Y1
Ankith Puli
Y1/2
Maira Mashongyanika
Y2
Freyja Kristof
Y3
Angelika Szklarska
Y3/4
Madison Steadman
Y4-5
Oscar Dix
Y5-6
Ranudi Premadasa
Y6
Carly Bithell, Megan Proudlove & Kenneth Bautista
Good 2 Be Green
Lily Guenane Y1/2, Mohsin Ali Y3, Ethan Kidd Y6
Dusty Bin Award
Y5/6
Time 4 Sport
Y1/2
Walk To School
Y3
Eco Award
Y6
15) Attendance Awards
Given out for data collected w/b 13/02/17:
Whole School Attendance: 95.3% (Government target is 95%)
Class Attendance:
1st Place – Y6, 98.8%
2nd Place – Y3, 98.1%
Pupil Attendance Awards:
1st Place – Cindy Li
2nd Place – Isabella King
Water World Voucher: Matthew Piesse-Mills
16) Attachments
Mrs P Bloor
Headteacher