Newsletter Summer Term 3
We are having a very busy week in school, although the weather has not been as lovely as it was last week. There has also been a great learning atmosphere in school this week.
1) Our Thinking Topic
This week we have been thinking about 'Our World' and how we all have a part to play in looking after our planet. The children have come up with lovely ideas to help look after their own environment by not dropping litter, recycling and reducing pollution by doing more walking. Please talk to your child about this.
2) Our Value; Honesty
This is something we regularly talk to the children about and it is wonderful to note how the children are always honest and will own up to something. Very well done to Lola Westwood, Jayden Warren Nursery, Zachery Allen R1, Oscar Woodward R2, Demi-May Baldwin Y1, Ethan Pollitt Y1/2, Rian Webster Y2, Lola Howard, Davis Kurian Y3, Holly Barnet Y3/4, Mathesha Paris, Alan Sose Y4, Sedra Osman, Hao Yu Y4/5, Erin Hill, Jensen Nguyen Y5/6, Angel Deacon, Alexander Morrey Y6, who have all demonstrated great honesty this week.
3) Class of the Week
Y2 working on food chains.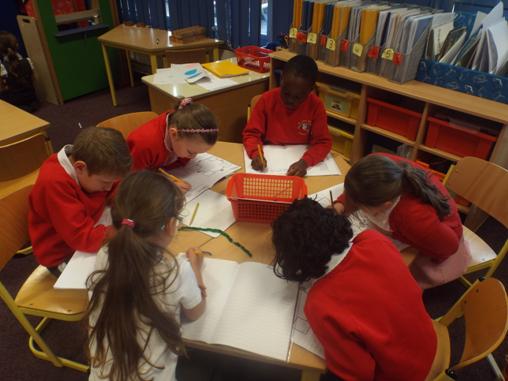 4) Club of the Week
The after school Computer Club taken by Mrs Wolfe.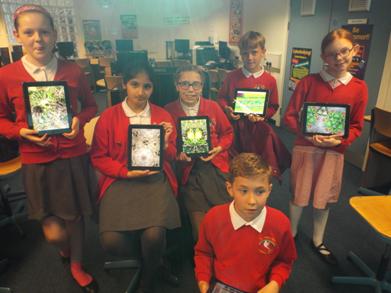 5) Y6 visit to Liverpool
This was an enjoyable, yet informative visit last week. The children are following this up with work on the Titanic and slavery. Freyah Knight commented after the Slavery Museum visit that 'we should appreciate our freedom and choices in life'. Clearly the visit had impact with Y6.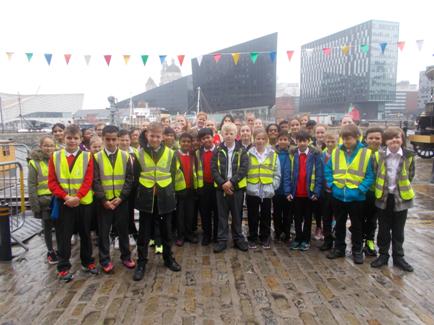 6) New Fitness Machines
These are being used by the children at break and dinner times. The machines are made especially for children in KS2 and the children are really enjoying them and keeping fit at the same time. We do not allow children to go on them before school.
7) Tests
We have nearly completed the KS1 tests and have the Phonics Tests for Y1 children and those that need to be tested in Y2 in June. I have had some lovely feedback from KS2 parents about how well taught and prepared the children have been and how the children were a little nervous on Monday, but became more confident by the end. As I said to Y6, these are statutory tests for all schools and the experience will make it easier for the next set of tests they sit. We teach resilience well at school and there are far greater worries in life. What is noticeable so far, is the clear link between good attendance, homework and reading at home on attainment. I ask all our families to play their part in their children's education so all our children can aspire to be the best they can be.
8) Issues on School Premises
I have had numerous complaints from families this week about bad language and arguing on the school grounds and outside the gates. This is unacceptable and setting a very bad example to impressionable children. Our behaviour was rated as outstanding recently, during a teaching and learning review and your children are beautifully behaved in school, which is a complement to all our families. We have to be mindful that children learn what they live. Often these arguments arise over a one sided version of events, which the school can sort out. In the Behaviour by Visitors Policy, I can withdraw the right of parents/carers to come onto school property and have done in the past, but not for a long time. I have also had complaints about cars speeding on school premises. Again, cars can be stopped coming onto the premises if they are endangering the safety of your delightful children. Please help us to keep all the children safe and happy.
9) Sponsors Needed
Abbi Dunn Y6 is doing a 'Snowdon Trek' in aid of the UHNM (our local hospital) charity. If anyone would like to sponsor her, the form is in the office.
10) School Uniform
Thank you so much for sending your children to school so smartly dressed in their school uniform and school shoes. Part of our uniform policy states all long hair should be tied back, no make-up/nail varnish and hairstyles of an extreme nature can be a distraction for the pupil and other children. This includes dyed hair, closely cropped/shaved hair. We have had examples of this recently and we thank you for your support keeping your children with a full learning focus.
11) Fun Run
We have our fun run this Saturday at school starting at 9 o' clock. All competitors who finish are given a medal. It is a great opportunity to enjoy a family fitness activity. It will take place whatever the weather, although we have fingers crossed for sunshine! It could be a lovely event to start the weekend.
12) Homework Rewards
This week we have given 2 children in every class a box of Maltesers as a homework reward. Other children have received some pens. We are so proud of them, as their families will be. Very well done to; Lola Westwood, Emilie Taylor Nursery, Harvey Lewis, Ameerah Ibrahim R1, Sofian Mohammed, Chelsee Hodgkinson R2, Aleisha Grace, Jayden Griffiths Y1, Sahej Bhullar, Tala Al Hussein Y1/2, Joshua Tok, Jagoda Kulik Y2, Merin George, Landon Coates Y3, Joshua Clement, Bethan Hill Y3/4, Olivia Tok, Jeff Joseph Y4, Oliver Woodward, Lekshmi Manesh Y4/5, Y5/6 Chloe Barlow Ben Morris Y5/6, Stephanie Muyakha, Oliver Williams Y6.
13) School Routines
We have lunch time rotas so all classes get a chance to be first for school dinners and packed lunches. KS1 and Early Years classes have outside play and clubs. KS2 classes have a rota that includes a day in the ICT suite, a day in the top sport's ground, ball cage and bottom playground playing with equipment. We like to keep all the children busy and active at lunchtimes.
14) Our Talented Pupils
Very well done to;
Isabelle Godwin Y4, who won a medal at a recent Troupe Competition in Wales.
Oliver Woodward who has been given a contract for Port Vale's U10's Academy.
Well done to Theo Lovell and Grace Wain who have achieved their Beginners Certificates at school swimming.
15) Home School Link Worker Information
On Sunday a group of children volunteered to take part in the service at St John's Church. They sang, read from the bible, read prayers and retold the story of Noah. They were fantastic and a credit to the school. The congregation appreciated them taking part. Well done to Amber-Louise Gregory, Berrie Johnson, Tyler Barlow, Olivia Tok, Evie Beech-Daly, Alyssa Stanley, Anna Binil and Angelina Abraham.
16) Dates for your Diary

Saturday 20th May
Community Fun Run 9am Start
Friday 26th May
End of Term
Monday 5th June
Term Starts
Thursday 8th June
Staff Training Day – School Closed
Monday 12th June
Y4 Potteries Museum Visit – AM
Y3/4 Potteries Museum Visit – PM
Tuesday 13th June
Sports Day (Weather Permitting)
Thursday 15th June
Y3 Potteries Museum Visit AM
Thursday 15th June
Family Picnic – 1:30pm
Friday 16th June
Stoke Athletics – Northwood
Tuesday 20th June
Sports Day – Reserve Date 1
Thursday 22nd June
Sports Day – Reserve Date 2
Thursday 27th June
Sports Day – Reserve Date 3
Thursday 29th June
KS2 Communion in School – Parents/Carers Welcome
Saturday 1st July
Summer Fair 12:00pm-14:00pm
Wednesday 5th July
City Athletics – Northwood
Tuesday 11th July
End of Year Concert 1:30pm & 6:00pm
Wednesday 12th July
End of Year Concert 9:00am
Monday 17th July
Health Fair 2:30pm-3.30pm
Tuesday 18th July
Reception Graduation in Hall 9.05am
Y6 Leavers Presentation 6:00pm
17) Celebration Assembly Dates
(Parents/Carers are invited to attend; Starts at 9:05am)

Friday 9th June
Reception
Y1/2
To be confirmed
18) Celebration Assembly
Our children/classes who received awards on the 05/05/17 were:[

Y1
Phoebe Sykes
Y1/2
Aliya Davidson
Y2
Ayse Gurses
Y3
Davis Kurian
Y3/4
Anashe Mutize
Y4
Tyler Barlow
Y4-5
Lekshmi Manesh
Y5-6
All of Y6
Y6
Ellie Moreton
Mrs Bloor's Award
Angel
Dusty Bin Awards
Y4/5
Y6 Prefects Award
Y3
Smart School Uniform
Freyja Kristof, Y2
Lunchtime Supervisor's Award
Ranudi Premadasa & Elliot Kilvington
Time 4 Sport
Y6
Eco Trophy
Y6
Lunchtime Trophy
Y2
Good to be Green
KS1 – Freja Kristof Y2 & Vicky Yu Y1/2
KS2 – Laiba Noman, Robert Brian Y3/4
19) Attendance Awards
Given out for data collected w/b 24/04/17:
Whole School Attendance: 96.9% (Government target is 95%)
Class Attendance:
1st Place – Y5/6 & Y1, 99.1%
2nd Place – Y2, 99%
Pupil Attendance:
1st Place – Robert Brian
2nd Place – Grace Wain
Water World Voucher: Theo Lovell
20) Attachments
Mrs P Bloor
Headteacher