Newsletter Autumn Term 1
It was lovely to welcome all of the children back this week, after what we hope was a lovely summer. The children all looked very smart in their school uniform and school shoes. Thank you so much for returning them ready for learning. I would like to extend a special welcome to our new families.
1 Holiday Work

Over the summer we had the Early Years rooms repainted and Nursery to Y1 had new interactive whiteboards. Our janitorial team had to work extra to help sort out a leak in the ICT room. They and the cleaning team all worked really hard to get the school in a lovely, clean condition for the children's return
2 Thank you
Thank you so much from all of the staff for your cards, gifts and praise at the end of term. They were most appreciated and acknowledge the hard work of all the staff. It also shows what great support we have from families as we prioritise your children's education and give them the best possible care.
3 This Week
Staff have been very busy sorting out books and classrooms. All classes have made their own class rules and we have been working on routines and expectations to make this another fantastic year at St John's. I have visited every class on several occasions and the children have been brilliant and all tell me that they are very happy to be back at school which is lovely.
4 PE Kits
We give all children from Reception to Y6 a P.E kit of shorts and a top. This is to help our families and it helps the children look really smart. Families need to buy a colour coded PE bag and black pumps for use in the hall. The reason the bags are colour coded is to enable us to easily trace them if they are mislaid. The colour stays with the children throughout their time at St John's. (Additional revenue is received for Pupil premium pupils and they have been given a kit and a pencil case).
5 Fitness Tests

This week and next week all classes are doing a fitness test, results of which will be sent home. We are a healthy school and want all the children to be trim and fit.
6 Staff News
At the end of the summer term Mrs Oldfield left us to take early retirement. She had been with the school since it opened and made a significant contribution to the success of the school. We thank her for all her efforts and wish her a happy and exciting retirement. Mrs Halfpenny will be sharing Y3/4 with Mr Meir, she is still off sick, but will be returning shortly.
7 Start Time
We open the doors at 8:45am, this gives children time to be in class before the registers close at 9:00am. We do ask our families to be on time, however many children were regularly late last year so this is an area we want to improve. As you know our KS2 SAT's results were above National standards for all areas and the best in the area, they were amongst the best in Stoke. The pupil who underperformed the most had very poor attendance and punctuality for a number of years and starts high school in the bottom group. This is because their parents did not ensure that they were sent them to school regularly or punctuality. This has reduced their life chances which is terrible. Any child who is late and misses reading along with disturbing the learning of the class is in catch up club at lunchtime.
8 Water Bottles
All children in KS1 and KS2 have named water bottles in the classroom which are sterilised weekly. Early years children have access to milk and water all day.
9 Friday Orchestra Visit
On Friday, all the children will be hearing a concert from Key Strings. This will be a lovely experience for all the children.
10 Reading

We ask all children to read at home at least four times a week as this is so crucial in our joint responsibility for educating your children. One of the best achievers in Y6 last year was a pupil who arrived from another country with no English, but his family worked on learning and writing English and supporting him with additional reading and English speaking.
He left Y6 with excellent results, which just shows how important work at home is.
11 Parking at 3:00pm
We encourage all our families to walk to school if possible as it is so much healthier. We have out of catchment families as we are a popular school who need to transport pupils. It is resident parking only in the areas till 2:30-3. There is parking on Harpfield Road. If parents park nearby, we ask to respect local residents and not block people's drive. This happened yesterday and a parent, in front of their children, was abusive to a resident which is unacceptable. Please be considerate to our neighbours.
12 Pupil Information Packs
These are going out today for every pupil and contain important information that we need from you. Please read this carefully and sign all the relevant sections. We especially need emergency contact details, asthma and walking home information detailed. They must be back Friday or Monday at the latest. Thank you for your cooperation here.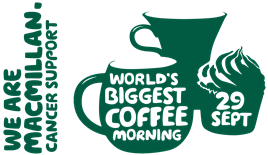 Yours sincerely
Mrs P Bloor
Headteacher