Newsletter Autumn Term 12
Dear Parent/Carer
As the weeks gallop towards Christmas, we are having a focus, between lessons on, practising the concerts and Christingles. We have such great singers in the school and it is lovely to hear, I'm sure that you will enjoy these performances next week.
1. Our Thinking Topic
This week we have been thinking about others and how we should not always put ourselves first. Please talk to you child about this.
2. Our Value: Respect
We regularly talk to the children about 'give respect, get respect' and the majority of children follow this golden rule really well. This week we have had some poor behaviour outside and at swimming. I have had parents/carers in who are as keen as we are to nip any bad behaviour in the bud. Thank you to these parents/carers who have reinforced our rules by taking play stations/electronic devices away. It really is a joint responsibility. Any child receiving a red card stays in now for a week and misbehaviour at swimming means the child can be stopped from going; as it is such a responsibility taking children out of school.
3. Class of the Week Y4/5
Looking at Arman's story in Kenya as part of our international week focus.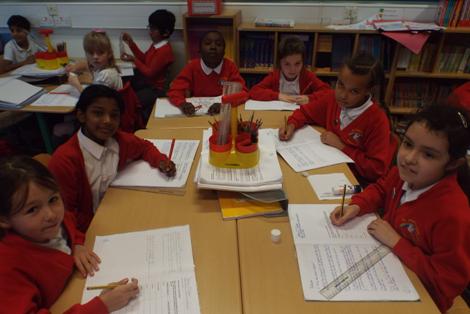 4. Club of the Week
The after school football club.


5. Events/Activities in School
Y 5/6, Y5, Y4/5, Y3/4 & Y3 have had wonderful PE activity days at Stanley Head outdoor activity centre this week, Y6 go on Friday. These days are for PE and to encourage fitness and exercise, the children have thoroughly enjoyed them. They were subsidised at £3 per child and there are just a few families still to pay so we can pay the centre.
Very well done to all of KS1 & KS2 who walked so sensibly to church on Tuesday to organise and practice their concert. They certainly looked very healthy on their return. Thank you to Mrs Barnett, Miss Peake and Mrs Brear who helped us staff the visit.
Very well done to Aneesha Sebastian who passed the beginner's swimming certificate and Alfie Cosgrove for his Length certificate. Also, Aiden Johnson, Lily-May Barlow, Tyler Baldwin, Jackie Li, Joel Sheldon and Ethan hill who have passed their Elementary Certificate. Jensen Nguyen and India Vickers for their Bronze Survival Award and finally Ranudi Premadasa for her Silver Survival Award. All of the children have worked really hard at school swimming and these are awards of a high standard. This is the last week for school swimming and the classes will do PE now on the swimming days.
Reverend Chris has given all classes an advent calendar to start next week.
6. Safety
All the children have been spoken to this week about the electronic vehicle gates and told that they must not go out of them as a technician noticed some doing last week. This is terribly dangerous! A parent/carer recently tailgated through and had their car damaged, please be careful as you enter the school grounds at your own risk.
7. Attendance
We are having another good attendance tea party this week and more rewards are planned. A family has recently received a fixed penalty notice for poor attendance. The authority is currently changing their attendance policy to be able to fine families who take children on holiday in term time and the rules are currently with the council cabernet. This should be in place by March time the EWO has informed us.
All our data points to the fact that attendance is crucial for attainment and we do not pick children for teams or clubs if they have a holiday in term time. Mrs Ramsden will be inviting in families whose children are regularly late now as they could also be fined.
8. Homework
Books will not be sent home for the rest of the term. This week all the KS1 and KS2 children are being given the words of the Christingle songs to learn at home. Please help the children to learn them.
9. Next Week
Just a reminder so you don't miss seeing your wonderful children:
Wednesday 6th December Early Years (Reception and Nursery) Nativity 9:10am in the hall.
(Can parents/carers please give us time to clear breakfast club away, we will then let you in through the main entrance).
Thursday 7th December KS2 9:30am start at St. John's church
Thursday 7th December KS1 2:00pm at church. Parents can take the children home from church at the end. Don't forget to bring a donation for the collection plate.
Grandparent's Christmas meal is on Friday 8th December.
Children to see the Pantomime Aladdin on Friday afternoon and is provided free for all our pupils to experience live theatre. Nursery children can swop their morning session for an afternoon so that they don't miss out.
This is the last week for clubs.
10. Wraparound Fees
We charge nursery pupils £5 a day for full time wrap around teaching. A new parent/carer said this was as "cheap as chips". We try to make it affordable for all of our families. Some of my staff pay £20 or more a day and also have to pay a late payment fees if they do not pay in advance. We have families who have debt on their account and this is affecting our Christmas spending on the children. As a result, the Governors have decided that after a debt of £50 no child will be allowed to stay. We will be writing to all families whose accounts are in arrears.
11. Milk
Mrs Varley has noticed many children who pay for milk are wasting it. Please check your child wants it before you purchase it for next term. All classes have a water bottle for each child.
12. Parent/Carer Governor Vacancy
We have a vacancy now following the resignation of Mr Bhati due to work commitments. This is an important voluntary role and any parent/carer interested should contact the school office.
13. Reading
We are sending out letters on Friday to families who are not hearing their child read which is vital for their progress and an expectation of the school. Look out for those children who are top of the reading rockets and our Premier League readers next week.
14. Visitor to School
Recently, we have had two reviews of the work and teaching of the school. Both have been extremely positive about the teaching and learning at St John's and have complimented your children on their learning focus and keenness to do well. That is wonderful to hear from a visitor.
15. Cloakrooms
It is becoming very difficult to keep the KS2 cloakroom tidy. We only allow coats and draw string colour coded PE bags. Some Y6 pupils are bringing rucksacks, but there is no room so please keep these at home. The book bags for letters and homework which will increase for Y6 in January is the vital part of the uniform, these are kept in the classroom and need to be in school every day.
16. Taekwando Club
This is on Friday and the children are being graded. The session will run to 4:30pm and parent/ carers are invited in to watch. Please give us time to supervise the children going home from school first. It will be a great experience for the group who are progressing brilliantly.
17. Lates
This has such a negative impact on learning and disrupts lessons. As being late results in children missing their morning guided reading session, all late pupils will be kept in on a Fridays by
Mrs Ramsden to catch up. Please aim to be in school by 8:45am!
Disappointingly, this week's numbers of late pupils are:

Thursday
3
Friday
10
Monday
13
Tuesday
2
Wednesday
1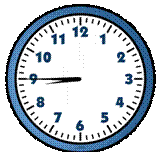 Often it is the same children who are missing out on their learning.
18. Attendance Awards
Given out for data collected w/b 13/11/17:
Whole School Attendance: 96.6% (Government target is 95%)
Class Attendance:
• 1st Place – Y1/2 – 99.2%
• 2nd Place – Y5 & Y5/6 – 98.3 %
Pupil Attendance:
• 1st Place – Riley Proud
• 2nd Place – Evana Jacob
19. Children's Christmas Menu
Friday 8th December (no need to order just pay via ParentPay and tell your child to book a hot meal on the day)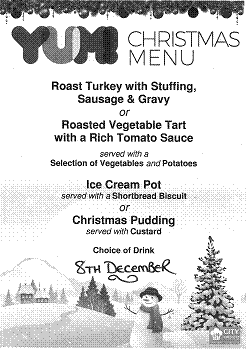 Yours sincerely
Mrs P Bloor
Headteacher