Newsletter Autumn Term 13
Dear Parent/Carer
As we near the end of our busiest week in school so far, it has been lovely to hear all the children singing in preparation for our three concerts. The children really do sing well as you know and have thoroughly enjoyed learning the songs.
1. Our Thinking Topic

This week we have been thinking and learning about 'advent' and preparing for Christmas. This is such a lovely time of year for children.
Please talk to your child/children about this.
2. Club of the Week
This is the Y2 Golden Mile Club that I take at lunchtime, learning that being active is healthy and enjoyable. They will be receiving their 5 miles certificate next week. Very well done Y2.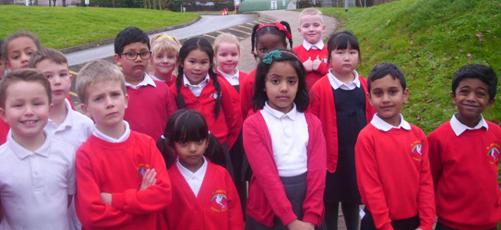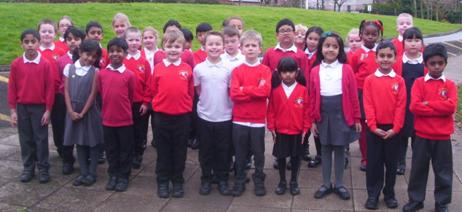 3. Stanley Head PE Day Visits
All the Key Stage classes have now visited and had a fun energetic day. KS1 classes will be going in January. We subsidise these visits as we think they are so important. No doubt you have heard about the archery champions, den building and climbing.
4. Pantomime
All the children thoroughly enjoyed the pantomime production of Aladdin last Friday which was a lovely treat for the children. If you were near you would have heard the shouting!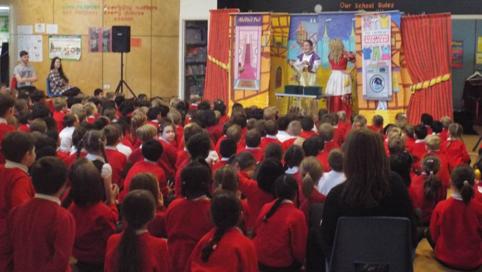 5. Safeguarding
Safeguarding is everybody's responsibility and if you are worried about a child please go onto the Stoke on Trent safeguarding board website www.safeguardingchildren.stoke.gov.uk
6. Disabled Parking
If a parent/carer has a blue badge in relation to claiming higher level disability we will allow their cars on the site (not in bad weather or after 4pm when we do not have staff in the office). We have recently had taxi's follow some parents/carers onsite this week which is not allowed. Blue badge holders must get out of the car to collect their child. Any misuse of this will result in this privilege being taken away. A parent/carer complained last week about the speed of drivers dropping off especially as her child has hearing issues. The speed limit is 5MPH on site and parent/carers are asked to remember the safety of your children is paramount both on and off school grounds.
7. Staff News
Miss Hassall started this week as the new School Business Manager after a gap since September, we welcome her to St John's.
Congratulations to Mrs Connolly and her family on the birth of baby George.
8. Concerts and Nativity Productions
These are traditional at St Johns and we are immensely proud that all of our children take part, and thoroughly enjoy doing so. They were all outstanding and we have so many talented children. We hope you all really enjoyed them, thank you for your support. Great thanks also go to
St John's church who are always so supportive of the school.
9. Swimming Next Term
Y5 and Y4/5 will swim next term. Letters will go out next week regarding dates. All children need a cap and a drawstring bag. We sell orange draw string swim bags for £3.50 (a Christmas present idea?). We cannot have any rucksacks in the KS2 cloakroom as it is so difficult to keep tidy and safe.
10. Grandparent's Christmas Meal
This is on Friday to finish our very busy week for meals that have been booked. This starts at 11:30am and has different slots. Slips have gone out but if you are not sure of your time, please contact the school office.
11. Children's Raffle

We are having a charity raffle for each key stage on Friday
8th December. Tickets are 50p and it will be drawn in the afternoon.
12. Ice Cream Fundraising


On the 15th December we will also be selling ice creams/lollies for £1.00. All fundraising proceeds will go to our Christmas jumper charities. (Please bring in cash for both the raffle and ice cream fundraising events on the day).
13. Church Service
A group of pupils are taking part in the church service at St Johns on Sunday for the 10 o clock service. Everyone is welcome to attend.
14. Christingle Services


These are on Wednesday 13th December at 9:05am for Early Years and KS1 and 2:00pm for KS2, both are at school. Again the singing is brilliant and you are cordially invited to attend to watch your children.
We have a RE day on Tuesday when all the children will be making Christingles.
Please remember to send an orange in with your child on Monday as all the children will make one.
15. Silly Behaviour
For some children the change in routines is not handled well and we have had an increase in unacceptable behaviour at break and lunch times. More children have been put into detention so the 'always' children who always do the right thing can have fun times.
I worry that some children spend too much time playing on violent computer games at night and bring this action into the playground.
Clearly, we would all like to avoid rough play and violence and for this reason, we ask families to monitor what their child is playing and the material they have access to, after all age restrictions are there for a purpose.
16. Super Star Readers at St John's
Well done, to all those children who have been reading regularly at home. These children were at the top of our Reading charts in the first half of the Autumn term. We have found that children who read 4 times or more do better in tests (including KS1 and KS2 SATs and Y1 Phonics Check). Please encourage your child to read regularly. Many of our parents/carers tell us that they value this quiet time with their child. FANTASTIC READING EVERYONE!
KS2 Premier League Readers – 30 times or more
Anna Binil, Merin George, Ella Curzon, Tyler Baldwin, Dania Mousa, Aiesha Hashemi,
Surra Osman, Samira Shilik, Eve Tams, Adeel Farooqi and Ranudi Premadasa.
KS2 Reading Rockets – 24 times or more
Joshua Tok, Bethany Morrey, Claire Johnson, Landon Coates, Dylan Wright, Robyn Whieldon, Paige Adlington, Ana Litoiu, Rian Webster and Morfeas Chatzopoulos.
KS1 Reading Rockets – 24 times or more
Cisco Handy, Ethan Harvey, Aleina Grace, Taylor-Jay Barlow, Amira Shilik, Sahej Bhullar, Ethan Pollitt, Joshua Webster, Aliya Davidson, Alicia Sanil, Caleb-Dalton Williams, Arahbela, Ameerah, Oscar, Archie, Michael White, Hanna Maria, Charlie Harvey, Rowan Williams, Scarlet Griffiths, Kaelen Sinclaire and Rowan Williams.
Can you get to the top by the end of the autumn term?
17. Lates
This has such a negative impact on learning and disrupts lessons. As being late results in children missing their morning guided reading session, all late pupils will be kept in on a Fridays by
Mrs Ramsden to catch up. Please aim to be in school by 8:45am!
Disappointingly, this week's numbers of late pupils are:
Wednesday
6
Thursday
4
Friday
7
Monday
6
Tuesday
11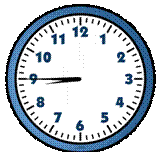 Often it is the same children who are missing out on their learning.
18. Celebration Assembly
Our children/classes who received awards on this week are:

Y1
Corey-James Barlow
Y1/2
Nicole Cawaling
Y2
Jacob Brear & Jayden Fielding
Y3
Rian Webster
Y3/4
All Y3/4
Y4/5
Davis Kurian
Y5
Aaron Sajan
Y5/6
All Y5/6
Y6
All Y6
Smart School Uniform
Lincoln Cotterill
Headteachers Award
Eve Tams, Wyatt Murray & Sriya Sreekumar
Lunchtime Supervisor's Award
Surra Osman & Imogen Hampton
Time 4 Sport
Y5/6
Attendance Reward – Cinema Voucher
Ryan Bithell
19. Attendance Awards
Given out for data collected w/b 20/11/17:
Whole School Attendance: 97.1% (Government target is 95%)
Class Attendance:
• 1st Place – Y5- 100%
• 2nd Place – Y3/4 – 99.3%
Pupil Attendance:
• 1st Place – David King
• 2nd Place – Sheza Hanif
20. Dates for Your Diary

Friday 8th December
11:30am Onwards Grandparents Christmas Meal
School Fundraising – Raffle Tickets 50p
Sunday 10th December
9:45am St Johns Church Service – Mrs Bloor & Invited Pupils
Monday 11th December
Children to bring an orange ready for the Christingle Service
Tuesday 12th December
Christingle Making Day
Wednesday 13th December
EY & KS1 Christingle Service 9:05am at School – Parent/Carers Welcome
KS2 Christingle Service 2:00am at School – Parent/Carers Welcome
Thursday 14th December
Christmas Disco Y1 – Y6 – 3pm to 4:30pm, £2.50 via parentpay
Friday 15th December
School Fundraising Day – Ice Cream/Lolly for £1.00
Monday 18th December
Party Day – Children to come in own clothes
Tuesday 19th December
Charity Christmas Jumper Day – £1.00 to be brought to school for Kenya & Save the Children's Fundraising
SCHOOL CLOSES AT 2PM
Thursday 4th January
School Re-opens to Pupils
Yours sincerely
Mrs P Bloor
Headteacher