Newsletter Autumn Term 15
Dear Parent/Carer
A belated Happy New Year to all our families, it was lovely to welcome all the children back to school last week. There was a lovely learning atmosphere in school and the majority said they were pleased to be back, which is not surprising as children like routine and miss their friends.
1. Our Thinking Topic

This week we have been thinking about 'kindness' and how we all have the power to influence people in small ways by our kindness, our behaviour, and the way we speak to people. Please talk to your child about this.
2. Our Value:

'Honesty' is something the children are brilliant at and are taught the importance of being honest from an early age. A special well done to Carson Murray Nursery, Isaac Santos R1,
Nico Sherratt-Roberts R2, Evana Jacob Y1, Aaron Godwin Y1/2, Anurag Raj Y2,
Rian Webster Y3, Dylan Wright Y3/4, Grace Wain Y4/5, William Kidd Y5, Milly –Mae Gray Y5/6 and Sam Kirk Y6 who have all impressed their teachers with their honesty this week. Very well done to all these children.
3. Events/Activities Last Term
Thank you to families who supported the school disco which raised £500 for school funds.
Thank you for buying ice creams which raised £250 towards the Stanley Head visits.
The Christingle donations raised £315.85 for the Children's Society.
The Christmas jumper appeal raised £218 for Save the Children.
Thank you so much for your wonderful support.
Lost property was collected at the end of term. There is a bag in the community room if any parent/carer wishes to check. After next week it will be recycled.
4. Spring Term
We always consider this the term without any interruptions as the main term, when children make lots of progress. Y6 and Y2 children will be working towards their SATs in May and Y1 children for the phonics test in June and need to be in school every day. Our Y6 attendance is disappointing so far this year. Please help us to ensure we make excellent progress by sending your child regularly to school and on time. Stoke, like Staffordshire County Council are looking to fine families £60 if they are late 10 times in a term.
5. Class of the Week Y5
The children have started their topic on 'Anglo-Saxons' and have made shields.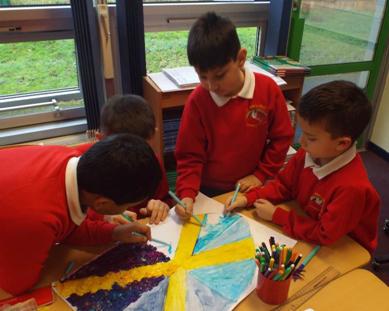 6. Attendance/Punctuality
We work closely with the Education Welfare officer to improve attendance across the school. We regularly reward good attendance with certificates, reward visits and children with excellent attendance are entered into a prize draw for a tablet at the end of term and many other prizes.
We aim for our attendance to be 96% but unfortunately some children do not even reach 90%. Although that seems high it has significant implications:-

90% Attendance
½ Day Missed Each Week
Would your boss like you to be off work that much?
1 School Year with 90% Attendance
4 Whole Weeks of Lessons Missed
90% Attendance over 5 Years
½ A School Year Missed
If you would like any help with attendance/punctuality please contact Mrs Ramsden for advice and support.
7. PE Kits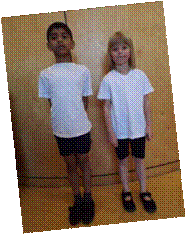 We did text all families to remind you that book bags and PE kits were needed in school from the first day. Unfortunately, in every class we have had children sitting out because of no PE kit. Parents/carers have been informed and children put into detention. It inconveniences other staff when this happens and the Government states that we have to deliver 2 hours of PE to help the improve children's fitness and obesity levels.
All children including new pupils were given a cotton top and shorts in September. If these have been lost families must replace them.
All children need black pumps for indoor work and children from Y4 upwards can bring trainers for outdoor lessons. Children can also bring blue or black tracksuit trousers/joggers for outdoor lessons.
They are not expensive and I ask families to check their child has everything they need. Please help us to deliver this important aspect of healthy lifestyles.
8. Class Information Booklets
These are going out this week so you know what topics your child is studying and how you can help at home.
9. Visits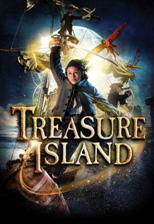 This week Y2, Y1/2 and Y1 had an excellent visit to Stanley Head outdoor Education Centre. The children in Y5 & Y6 all visited the New Vic theatre to see 'Treasure Island' by Robert Louis Stevenson, a great production.
All these visits were heavily subsidised by school fund. What has proved really difficult has been getting the forms and contributions in on time. We have had to do 3 letters and 3 texts for some families in Y5 & Y6 and this takes up a lot of office time and 2 children ended up not going when we had paid for their seats. Please check your child's book bag when you hear them read to help us to continue to offer these visits. Any future sporting events for the older children will have 1 letter only before being offered to other children as high schools do not chase after letters as we do.
10. Behaviour on Visits
The theatre told me we were the best behaved school there and Stanley head have complimented classes on their behaviour. These are great compliments for the school and families. Very well done to Y1, Y1/2, Y2 and all the Y5 and Y6 children.
11. Clubs
Letters have gone out offering children the chance to take part in one of eleven different clubs after school. Any child whose behaviour was a cause for concern last term or who has poor attendance/punctuality has not been given a letter as we are rewarding our 'always' children who 'always' do everything right. Reply slips need to be returned by Friday 12th at the latest please!
12. Homework
Just a reminder that this goes out on a Wednesday for all classes and has to be back on Monday for marking. I know many families enjoy doing this together.
11. Home School Link Worker Information
There has been lots in the news recently regarding the bad effects that social media is having on children. A leaflet is included for you from the Safeguarding Board web site about the legal age for Facebook. More information can be obtained from this excellent website: www.safeguardingchildren.stoke.gov.uk
Also try limiting the time your child spends on electrical devices at night!
12. Dates for your Diary

Friday 12th January
9:05am Y4/5 Class Assembly (Parents/Carers Welcome)
Thursday 1st February
9:05am Y3/4 Class Assembly (Parents/Carers Welcome)
Tuesday 13th February
Target Sharing Open Evening
Wednesday 14th February
Target Sharing Open Evening
Friday 16th February
9:05am Y3 Class Assembly (Parents/Carers Welcome)
Monday 19th
– Friday 23rd February
February Half Term
Friday 9th March
9:05am Y1/2 Class Assembly (Parents/Carers Welcome)
13. Lates
This has such a negative impact on learning and disrupts lessons. As being late results in children missing their morning guided reading session, all late pupils will be kept in on a Fridays by
Mrs Ramsden to catch up. Please aim to be in school by 8:45am!
Disappointingly, this week's numbers of late pupils are:

Thursday
3
Friday
5
Monday
7
Tuesday
5
Wednesday
1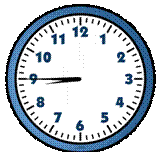 Often it is the same children who are missing out on their learning.
14. Celebration Assembly 05/01/18
Our children/classes who received awards on this week are:

Y1
Evana Jacob
Y1/2
Jake Roberts
Y2
Cisco Handy
Y3
Jasmine Hall
Y3/4
Joshua Joy
Y4/5
Kevin Babu
Y5
Ryan Bithell
Y5/6
Joda Tagboto
Y6
Alfie Cosgrove
Smart School Uniform
Jade Filcock
Headteachers Award
Savannah Mae-Bromley, Adrian Allen & Scarlett Griffiths
Dusty Bin Award
Y3
Lunchtime Supervisor's Award
Y3/4
Time 4 Sport
Y6
Walk to School Award
Y5
15. Attachments
Yours sincerely
Mrs P Bloor
Headteacher