Newsletter Autumn Term 17
Dear Parent/Carer
As we continue through a cold and wet January, we have had lots of hard work going on in the classrooms. All the children have a good learning focus to brighten up the school.
1) Our Thinking Topic: Climate Change and the Environment

This is especially important as we all need to look after our world for those that come after us. The children were told the story of St Francis who lived 800 years ago and had no interest in possessions but looked after people and animals. The children knew all about recycling to save energy and using recycling bins. Please talk to your child about this.
2) Our Value: Responsibility
This is something we teach to the children at St Johns and often talk about personal responsibility. Very well done to all of Y6 who are demonstrating great responsibility, completing homework and working hard for their forthcoming tests.
3) Class of the Week Y4/5
Working hard in guided reading.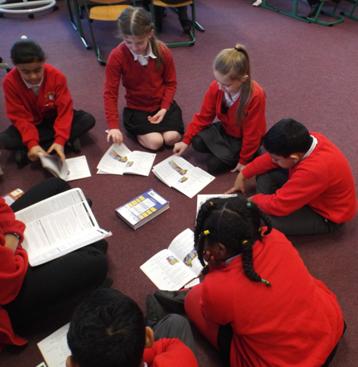 4) Club of the Week
Y6 additional maths learning club.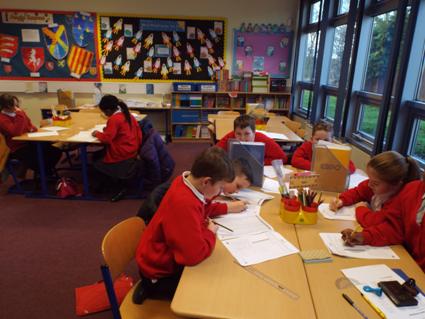 5) Visitor in School
Thank you to Mr Abraham who came in to the reception to talk about his job as a nurse and showed the children many medical resources for the hospital role play area.
6) French Visit
Y6 had a lovely learning experience in France last week visiting the Somme and the World War 1 battlefields. They also had lessons in French and learnt about working together and benefitted from the residential experience. I thank the staff team who went and those that covered for absent staff. We have a great team spirit at St Johns. A special well done to Tyler Baldwin, Godwin Biji, Benjamin Morris, Aiden Johnson, Matthew Ingram and Charlie Simpson who won the tidiest dormitory prize. Parents/Carers might want to use their expertise more at home! One or two of the others were completely the opposite!!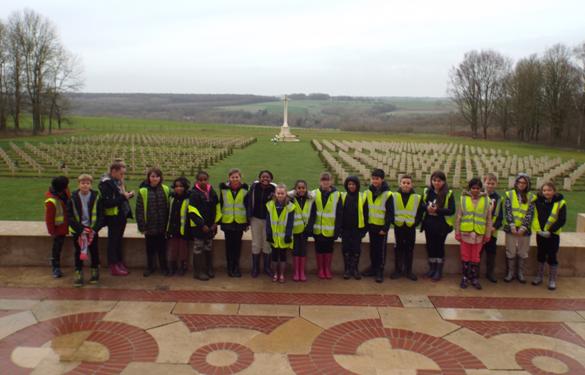 7) Ofsted
Thank you to parent/carers who spoke or responded to the Inspector. The report will be out shortly and you will all be very pleased with it.
8) Safety on Site

I have had complaints from parents/carers regarding cars not stopping on the crossing and poor parking. I have also seen a car travelling too fast on the one way system.
Your children are precious and we need everyone to think 'safety' when children are about as they do not always do this. Today a taxi parked in the drop off zone which is not allowed.
We are the only school in the city where the Governors allow parking on site in the morning to help to get children in on time. I know parents/carers really appreciate this privilege. Please remember that the speed limit on school premises is 5MPH.
9) School Uniform
Can I remind parent/carers that we do not allow children to wear boots or trainers to school! We make our uniform rules simple and easy for all families and give free PE kit to help with family budgets. All children sit on the carpet and engage in learning activities coming out to press answers on the whiteboard or demonstrate during the first part of a lesson. All children need to be able to move safely from the floor without hurting other children. So there is a particular reason why all schools insist on shoes inside, apart from looking smart for learning. Many high schools send children home who wear trainers. The playgrounds are sometimes wet and trainers get damp and are not good for growing children's feet. Obviously we are more than happy for children to wear boots and wellingtons in poor weather and change in the cloakroom. Thank you for your support here.
Visitors to school always remark about how smart all the children look.
10) Parents/Carers Target Sharing Open Evening
Letters have been sent out this week regarding the target sharing open evening which will take place on Tuesday 13th & Wednesday 14th February 2018. Please complete and return the attached slips as soon as possible.
11) Home School Link Information
From Thursday 1st February to Friday 9th March we are collecting for the local Foodbank. This is a very useful and needed charity in the Stoke-on-Trent area. As you can imagine, it is often used by many families who struggle each day to provide meals for their families. After Christmas they need to restock the shelves. If every child in school sent in one tin/packet that's over 300 items we could send:
ITEMS WE ARE SHORT OF
• Fruit Juice
• Instant Mash
• Milk Powder
• Instant Coffee
• Teabags
• Jam

OUR SHOPPING LIST
• Cereal
• Tinned Soup
• Tinned Tomato
• Jar Pasta Sauce
• Tinned Vegetables
• Tinned Meat
• Tinned Fish
• Rice Pudding
• Tinned fruit
• Tinned Sponge Pudding
• Biscuits
• Dried Pasta/Rice
• Tea Bags
• UHT Fruit Juice
• UHT Milk
• Savoury Treats
• Sweet Treats / Chocolate etc
12) Lunch with your Child
We are inviting parents/carers of pupils from Reception to Y3 the chance to join their child for lunch. This will happen one class at a time, dates will be sent out soon. This is for parents/carers only (not friends or other family members) and is a nice opportunity to see how tasty and healthy our meals are. It is important that parents/carers book and pay for their meals in advance by the cut-off date so that Mrs Amison has time to order the extra food. Normal dinners will be served straight after for other pupils so I would like to ask parents/carers to ensure they arrive on time.
13) Reminders
» Friday 2nd February – Juice & Chocolate Bar fund raising event. Please pay 50p by the end of Thursday if you would like your child to take part via Parentpay. All money raised will go to 'Diabetes UK', the event will be organised by the School Council Representatives.
14) Dates for your Diary

Thursday 1st February
9:05am Y3/4 Class Assembly (Parents/Carers welcome)
Friday 2nd February
Juice & Chocolate Bar – Pay via Parentpay 50p
Tuesday 13th February
Target Sharing Open Evening
Wednesday 14th February
Target Sharing Open Evening
Friday 16th February
9:05am Y3 Class Assembly (Parents/Carers welcome)
Monday 19th
– Friday 23rd Feb
February Half Term
Friday 9th March
9:05am Y1/2 Class Assembly (Parents/Carers welcome)
15) Lates
This has such a negative impact on learning and disrupts lessons. As being late results in children missing their morning guided reading session, all late pupils will be kept in on a Fridays by
Mrs Ramsden to catch up. Please aim to be in school by 8:45am!
Disappointingly, this week's numbers of late pupils are:

Thursday
1
Friday
2
Monday
1
Tuesday
8
Wednesday
5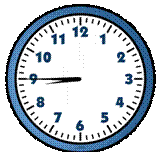 Often it is the same children who are missing out on their learning.
16) Attendance Awards
Given out for data collected w/b 15/01/17:
Whole School Attendance: 95.3% (Government target is 95%)
Class Attendance:
• 1st Place – Y1/2, 98.7%
• 2nd Place – Y6, 97.9%
Pupil Attendance:
• 1st Place – Anna Binil
• 2nd Place – Hao Yu
Yours sincerely
Mrs P Bloor
Headteacher