Newsletter Autumn Term 3
Dear Parent/Carer
As routines become embedded, it is noticeable how well settled all your children are. The nursery and reception children seem to have adapted really quickly, which is a super sign.
1) Our Talking Topic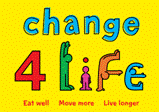 This week we have been thinking about food and how lucky we are to have so much choice. The most populated parts of the world have the least amount of food and then richest areas have the most. We talked about gluttony and how we need to make the correct food choices. Please talk to your child about this to help their language and expression. The older classes are bringing home a 'Change4life' food smart pack which helps you identify fat and sugar in products that they will enjoy. If you search 'Change4life' there is more information and a 'Be Smart' app to download. Stoke have circulated their weight data to schools which showed 12% of city children in reception and 24% in Y6 are obese so we all have a part to play here.
2) Our Value: Honesty
This is so crucial and something we teach at St John's successfully, as the children do tell the truth. Very well done to Ella Whitehurst Y6, Alfie-lee Purcell Y5/6, Aaron Sajan Y5, Dania Mousa Y4/5, Ana Litoiu Y3/4, Evie-Mai Bourne Y3, Ellie Ruane & Ankith Puli Y2, Aaron Reid & Phoebe Sykes Y1/2, Selim Saygili Y1, Emilie Taylor R2, James Kelly R1, who have all demonstrated this value this week.
3) Club of the Week Picture

Y5 – Science (identifying parts of a plant)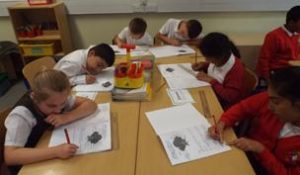 4) Before and After School
Can parents/carers please make sure the children walk safely on the paths in the morning or afternoon! The yellow lines near the one-way system are there to protect the children. We also do not want children bringing mud into school. A good tip that I know many parents use is to hold your child by the hand.
5) Y6 Responsibilities
We appointed our head girl/boy, deputy head girl/boy and prefects on Monday. Other roles were given out and a list is included with the newsletter. All the children have a job and have been given badges. Other playground leaders and mediators will be appointed shortly. We do rely on them to carry out jobs and help us organise the school. They have started off brilliantly and this adds to self-esteem and confidence that is characteristic of our Y6. All of last year's leavers have settled brilliantly at high school and we have a great track record of getting the best out of all the Y6 children. The current Y6 have made a great start.
6) Target Sharing Parent's Evenings
These will be on Tuesday 3rd October and Wednesday 4th October from 3:15pm to 5:00pm. These are really important where staff can tell you how your child has started the term and what their next targets are. Letters will go out on Friday and times are allocated on a first come first served basis. Children who are on the SEN register and have a pupil passport will have this reviewed at the same time and new targets will have been set.
7) Reading Incentive Scheme


This will be starting shortly and children who read at least 4 times a week will be eligible for rewards. A few children are not getting the support they deserve from home and not being heard read. Whilst we hear these children at catch up club at lunch time, time spent with your children one to one according to research has a greater impact. A report out this week said parents/carers spend more time on their phones than hearing children read and talking to them. Let's make sure this doesn't happen at St. Johns.
8) Talented Ex-pupils
We are already hearing about great exam results, qualifications and career choices from our ex pupils. Imogen Harrison (James) is another one who we saw on the X Factor last weekend and is through to Bootcamp. She first developed these skills at our school concerts. Let's hope she wins!
9) Cars on Site
The Governors allow parent/carers to use the sport's ground in the mornings only (not in poor weather) on the understanding that our rules are obeyed. These rules state that cars do not park in the drop off zone which happened on Wednesday and all cars are insured and obey the 5MPH speed limit for the safety of your precious children. I have seen some cars, always a minority, who are driving too fast. Some of our pupils have disabilities and need extra care to keep them safe. If parents/carers flout these rules this privilege (and no other city school allows this) could be taken away and perpetrators will be banned from our grounds. All our pupils, your wonderful children, must to be kept safe. Thank you for your help in this aim.
10) Clubs


Our lunchtime clubs have started, Computing, Monday Movers, Tuesday Twisters, Skipping, Football, Scooting and many more. Our lunchtime clubs have also started and surprisingly, not all full. If your child has not got a club and wants one, please contact me as these add to self-confidence and skill learning.
11) Harvest Week – Collection for the Macari Centre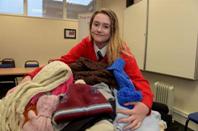 Week beginning 2nd October 2017 is our Harvest week. This year we would like to help the 'Macari Centre Street Retreat' this is for both men and women who are unfortunately homeless. We might complain a lot about things we haven't got but we have a roof over our heads and a nice comfy bed to sleep in. In order to help we are collecting:
Warm woolly socks
Hats
Gloves
Any toiletries
Even though the majority the centre helps is men, they do have some women too so we will collect for both. Collection will start on Monday 25th September to Monday 9th October 2017. Thank you for your support.
12) Home School Link Information
Reminder about medication – we are only able to administer prescribed medication by the doctor, that includes Calpol and only if it's needed 4 times a day. A form from the office must be completed on the morning that the medication is brought into school. It is your responsibility to remember to collect any medicine at the end of the day – if it is not collected it will not be given the next day at school.
13) Lates
This has such a negative impact on learning and disrupts lessons. As being late results in children missing their morning guided reading session, all late pupils will be kept in on a Fridays by Mrs Ramsden to catch up. Disappointingly, this week's numbers of late pupils are:
Friday
6
Monday
11
Tuesday
5
Wednesday
3
Thursday
4
14) Attachments
Yours sincerely
Mrs P Bloor
Headteacher
---
Y6 Responsibilities 2017 -2018
Head Girl – Evie Beech-Daly
Head Boy – Ben Morris
Deputy Head Girl – Anopa Mutize
Deputy Head Boy – Charlie Simpson
Prefects
Lily-May Barlow
Beth Brennan
Jessica Cotterill
Ella Whitehurst
Erin Hill
Ruby Howard
Aiden Johnson
Skye Lea-Shaw
Jackie Li
Sedra Osman
Ranudi Premadasa
Samira Shilik
Keira Tatler
India Vickers
Ella Curzon
Office Team
India Vickers (1)
Jessica Cotterill (1)
Samira Shilik (2)
Skye Lea-Shaw (2)
School Council
Chair – Ricardo Gordon
Secretary –Ranudi Premadasa
Assembly Team
Ricardo Gordon
Alfie Cosgrove
Skye Lea-Shaw
Ranudi Premadasa
Sports leaders
Jensen Nguyen
Jacki Li
Samira Shilik
Tyler Baldwin
Register Monitors
AM Evie Beech Daly – India Vickers
PM Jessica Cotterill – Beth Brennan
Playground Leaders
Mary Conkova
Katy Conkova
Milly-Mae Gray
Leona Johns
E Safety Champion
Joel Sheldon
Eco Leaders
Godwin Biji
Sam Kirk
Recycling Team
Leona Johns
Milly-Mae Gray
Librarians
Vaughn Juguilon
Ella Whitehurst
Ruby Howard
Computer Monitors
Joel Sheldon
Dylan Colclough