Newsletter Autumn Term 8
Dear Parent/Carer
1) Our Talking Topic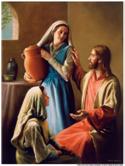 This week we have been thinking about 'getting on and falling out' and how to be a 'good listener'. The children were told that they can make good and bad choices and were told the bible story of Martha and Mary and how Martha made the right choice and listened to Jesus and learnt lots of important things. Please talk to your child about the need to listen.
2) Our Value; Resilience
This is a very important value about not giving up when things seem hard and is really vital in school; a value that our children are getting brilliant at, well done.
3) Events in School Last Week
Well done to Joshua Brereton-Lewis who gained his beginner's certificate at school swimming.
The Y3/4 tag rugby team enjoyed a tournament and played well. Well done to Landon Coates, who was player of the tournament.
Y5/6 presented a really interesting class assembly which was very well supported by parent/carers. Opportunities like these are great for all the children to gain confidence when speaking.
The Y5/6 football team gained second place at a football festival at Crescent Primary. Well done to Jackie Li who was the player of the tournament. The players were presented with medals.
The disco was a great success and raised £460 towards the cost of the pantomime and the Christmas parties that we provide free for all children.
The juice and biscuits raised less than £30.00 for cancer research, it was my mistake to put it on during the same week as the disco. Many children forgot about it in the excitement and messages were not relayed by a temporary staff member in the office. We will be holding a another sale next Friday where we will sell off the items left over from the disco including crisps and sweets for 30p and 50p.
4) Club of the Week Picture

Football
5) Class of the Week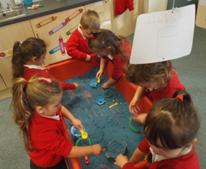 Nursery – for using their imagination to make things!
6) End of the School Day
In KS2 we have reverted to the system where the younger classes are dismissed punctually at 3pm. Please help us to make the end of the school day calm and orderly, by being punctual when picking up your children, there has been some silliness before half term and I take the safety of the children very seriously. The top three KS2 classes will go slightly afterwards as many of these children can walk home alone. We have reminded the children that those who scoot and cycle should not ride their bikes or scooters on school premises; but walk them to the gate. We want to look after our younger children walking and prevent any accidents.
7) Bronze Behaviour Awards
The majority of children received their bronze behaviour award for excellent behaviour. Very well done to these children who are excellent role models in our school. A few children will have to wait longer for their award but with lots of effort this can be achieved.
8) Reminder
Unusually during a half term, we are closed on Monday 13th November in common with our Stoke 6 group of schools for a 6 school staff training day. All the schools took the decision to share the cost of training for the benefit of all schools and this was the date agreed.
9) Multiplication Policy
This is included with the newsletter as a result of results of the parent/carer questionnaire.
10) Home School Link Information


Please be aware that when the school tries to contact parents/carers on a mobile telephone, the number will display as withheld/unknown. This is because we are part of the Local Authority exchange. It really is vital that we can contact you in the event of an emergency or if your child is unwell so please answer these calls during school hours.
11) Dates for your Diary
Friday 3rd November
Bonfire Special Menu (see attached)
Monday 13th November
INSET DAY – School Closed to Pupils.
Wednesday 15th November
3:15pm – 4:00pm – September 2018 Nursery/Reception Tour for Parents/Carers
12) Lates
This has such a negative impact on learning and disrupts lessons. As being late results in children missing their morning guided reading session, all late pupils will be kept in on a Fridays by Mrs Ramsden to catch up. Please aim to be in school by 8:45am!
Disappointingly, this week's numbers of late pupils are:

Thursday
6
Friday
3
Monday
4
Tuesday
2
Wednesday
2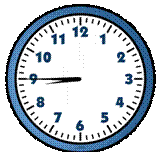 13) Celebration Assembly
Our children/classes who received awards on the 20/10/17 were:

Y1
Jack Goodier-Whitehurst
Y1/2
Demi-May Baldwin
Y2
Maira Mashonganyika & Alicia Sanil
Y3
Alexandra Vladut
Y3/4
Ana Litoiu
Y4/5
Aiesha Hashemi
Y5
Lincoln Cotterill
Y5/6
All Y5/6
Y6
Erin Hill
14) Attachments
Bonfire Menu for Friday 3rd November 2017
Multiplication Policy
Yours sincerely
Mrs P Bloor
Headteacher