Newsletter Spring Term 1
Dear Parent/Carer
We hope you enjoyed reading about the recent Ofsted report that highlights our very good teaching, care, guidance and the children's super behaviour and concentration in lessons. You have a large part to play here and you must be very proud of your children's efforts.
1) Our Thinking Topic: Climate Change and the Environment

This week we have been thinking about aiming high and giving our best. The children were told the story of Cain and Abel and how Cain did not give the best gifts to God. We talked about all the need to have goals and how hard work can lead to a very successful education and places at colleges, apprenticeships and university as many of our ex pupils are now undertaking.
2) Our Value: Co-operation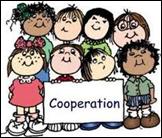 Working as a team is very strong at St. Johns. Very well done to India Vickers Y6, Oliver Woodward Y5/6, Adeel Farooqi Y5, Davis Kurian, Surra Osman Y4/5, Claire Johnson, Oliver Brereton-Lewis Y3/4, Anayah Shahzad Y3, Bailee Sutton, Joshua Webster Y2, Riley Tams., Lewis Craggs Y1/2, Rowan Williams, Imogen Hampton Y1, Anna Brear R2, Muhammad Diam R1Faith Howard, Jessica Inskip nursery who have been super cooperative this week in the classrooms.
3) Class of the Week
Y1/2
Class of the week Y1/2 working hard at writing.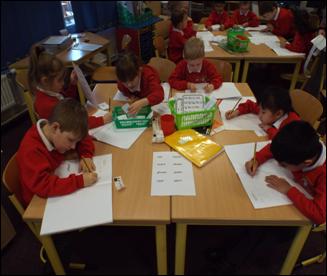 Club of the Week
Y6 – The after school recorder club taken by Miss Jackson

4) School Council Fundraising project
The School Council sold juice and bars last week to raise funds for their chosen charities. This half term it was Diabetes UK and £142.80 was raised. A super effort, thank you for your support.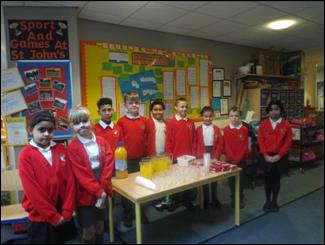 5) R1 Parents Lunch
This is a new venture for our younger pupils and was very successful.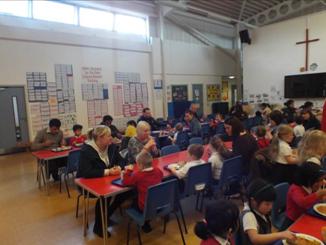 6) Events in the school last week
Thank you to families who came to see the Y3/4 class assembly on love. The children thoroughly enjoyed their performance and we have some budding musicians, actors and French speakers in Y3/4.
Very well done to Liam Davis, Surra Osman, Sebastian Conka, Davis Kurian, Alexia Gracia, David King, Aaron Sajan and Ronnie Stimson who all passed their Beginner's Certificate at school swimming recently after working really hard in lessons. A reminder that school swimming is all about safety and we do not allow children to wear goggles unless a medical reason. Some tests cannot be done in goggles and children do not walk round in goggles. Sadly every year children drown in this country and we buy in extra swimming to keep all our precious children safe.
7) Good attendance/punctuality disco


This will be on next Thursday 15th February from 3:00pm to 4:15pm. It is a reward for those children and families who have good attendance over 95% but they must not have more than 5 lates (no exceptions). This means that even if your child has over 95% attendance but has more than 5 lates since September 17 – they will not be invited. Being late does not only disrupt the class, but your child misses valuable learning time. It will cost £2:50 (drink and crisps included) for those who want to attend
Also there will be some toys and sweets on sale. We are also having some excellent dancing prizes that Mr Swindail will be judging.
We have recently issued 2 families with fines for poor attendance, which will sadly impact on their child's life chances.
8) Y6 additional booster classes
I am committed to taking booster classes in Y6 to May in order to help the Y6 with their Sats in May, so they go confidently to high school. I normally go outside each day and may not now. However, if there is anything you wish to see me about please leave a message in the office and I will always get back to you.
Y6 will now be receiving extra spellings to learn and some children will be getting extra maths if they do not know their tables. I ask parents to hel-p with this homework as it can make all the difference.
9) School Clubs
Due to open evening and the disco there will be no clubs on Tuesday, Wednesday and Thursday next week. Monday and Friday clubs will run as usual.
10) Next week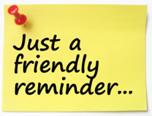 There will be some internal cover in Y/2 as Mrs Brown has been called up for jury service.
A reminder that open nights are on Tuesday and Wednesday. Letters have gone out but please check you have an appointment so you can share your child's achievements and next steps.
11) Home School Link Information
Healthy sleep tips for children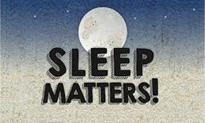 Good sleep is important for your child's physical and mental wellbeing.
A relaxing bedtime routine is one important way to help your child get a good night's sleep.
Relaxation tips to help sleep
Doing the same relaxing things in the same order and at the same time each night helps promote good sleep:
A warm (not hot) bath will help your child relax and get ready for sleep.
Keeping lights dim encourages your child's body to produce the sleep hormone, melatonin.
Once they're in bed, encourage your child to read quietly or listen to some relaxing music, or read a story together.
Avoid screens in the bedroom
Tablets, smartphones, TVs and other electronic gadgets can affect how easily children get to sleep.
Older children may also stay up late or even wake in the middle of the night to use social media.
Try to keep your child's bedroom a screen-free zone, and get them to charge their phones in another room.
Encourage your child to stop using screens an hour before bedtime.
12) Behaviour Awards
Next Friday children who have earnt the next behaviour award will receive their Platinum Award, always something the children look forward to. Other children will hopefully be receiving their next award. Please ask your child.
We have a few children who are causing issues in school and at the end of the day running freely. We do ask parent/carers to walk with their children at the end of the day. We also have a few who are spoiling play and lunch times by rough play. They are removed from the playground but often say they are playing games that they watch in our new Social Media Policy, soon to be put on the website, it states that parent/carers "will be expected to take responsibility for the social media habits of their child/children at home."
A reminder that we do not allow children to bring mobile phones to school, whether on a watch or as a phone.
13) Dates for your Diary

Tuesday 13th February
Target Sharing Open Evening
Wednesday 14th February
Target Sharing Open Evening
Friday 16th February
9:05am Y3 Class Assembly (Parents/Carers welcome)
Monday 19th –
Friday 23rd Feb
February Half Term
Friday 9th March
9:05am Y1/2 Class Assembly (Parents/Carers welcome)
14) Lates
This has such a negative impact on learning and disrupts lessons. As being late results in children missing their morning guided reading session, all late pupils will be kept in on a Fridays by
Mrs Ramsden to catch up. Please aim to be in school by 8:45am!

Disappointingly, this week's numbers of late pupils are:
Thursday
10
Friday
4
Monday
2
Tuesday
3
Wednesday
5
Often it is the same children who are missing out on their learning.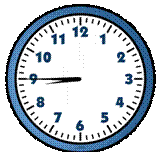 15) Celebration Assembly
Special Mention Awards
Year 1
Scarlett Griffiths
Year 1/2
Jayden Griffiths
Year 2
Senuka De Alwis & Jayden Thomas
Year 3
Morfeas Chatzopoulos
Year 3/4
All class 3/4
Year 4/5
Sebastian Conka
Year 5
Joshua Clement
Year 5/6
Olivia Tok
Year 6
Ella Curzon
Mrs Bloor's Award
Cindy Li & Ruby Howard
Smart School
Uniform
Joshua Tok
Mrs Ramsden's
Award
Ana Litoiu
Cinema Voucher
Sasha – Jade Steele
Yours sincerely
Mrs P Bloor
Headteacher