Newsletter Spring Term 2
Dear Parent/Carer
As we finish for half term in which we have had some awful weather; let's hope we have seen the end of the snow. We have had a really good learning half term and seen great progress in all classes.
1. Our Thinking Topic: Lent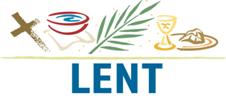 This week we have been learning about 'Lent' and what this season could mean to the children. We used the bible story of Jesus being tempted by the devil during his 40 days in the wilderness.
Showing that it is not always easy to persevere and that everyone is tempted to give up, but to keep on going. Many adults give something up for Lent and others try to do something different. The children were asked to do one thing better. We are collecting for the food bank until the 5th of March and the children have all been asked to bring 1 item in .
Thank you for your support so far!
2. Our Value: Resilience
This idea of not giving up when things are hard is so important in education and life. We give all the children confidence and continually tell them to aim high.
3. Class of the week: Nursery
Children busy on the whiteboard.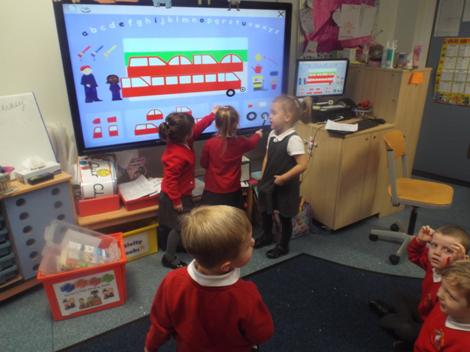 4. Club of the week
The Bringing Books to Life after school club taken by Mrs Colley

5. Target Sharing Open Evening
We hope you enjoyed hearing about your child's progress and their next steps that you can help them with. Home school partnerships are critical for all children's progress as you know. It was lovely to hear all about the positive comments.
6. Parking at the End of the Day
Numerous parents/carers have come to me about the parking on Wheatly Avenue which is making crossing the road unsafe. It is illegal from 2:30pm and the parking enforcement officers could fine. However, more importantly it makes it unsafe for our children.
Only disabled drivers with the enhanced blue badge are allowed on site but the person with the blue badge must get out of the car to collect their child.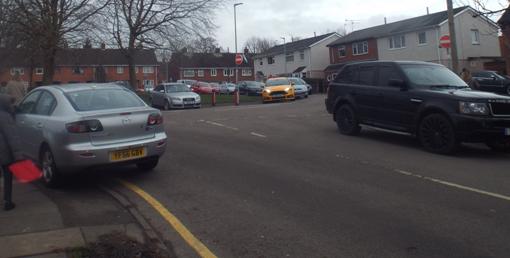 7. Lovely Manners


Our kitchen team work with the school team to encourage good manners and eating at lunch time. Mrs Amison was so impressed with Olivia Pulham's manners at lunch time we gave her a special certificate. What a super example!
8. Parent Charity Appeal


Mrs Steel has requested that we ask all families to vote for the Alice Charity when they go to Tesco and put in a blue token. This is a local charity and we have agreed to do a juice and bar fundraiser for it.
9. Good Attendance/Punctuality Disco
This has been organised to reward children whose attendance is over 95% and have had no more than 5 lates. In bad weather we always keep registers open until later so any late marks will not be on these totals. All 85 children not allowed had a note on Friday with their attendance/lates on it. It is the lates that staff who have started teaching complain to be about. If a child is late they have to be explained what the work is after the rest of the class and this takes time from the rest of the class. Staff have also complained about parents/carers arriving in pyjamas. This is not acceptable and sets a very poor example of the value of education. When I visited the school in Kenya parents/carers walked 5 miles to get their child to school as a good education was highly valued and the way out of poverty.
10. Events/Activities this Week
On Friday we shall be giving all children whose behaviour has been exemplary, their Platinum Behaviour Award. Other children will be receiving their next award. Very well done to these children.
Y6 went to a Safe and Sound presentation at Hanley Fire Station and had lessons on fire safety, truck safety, anti-social behaviour, well-being and drugs & alcohol. It was most interesting for the children.
The Fire Service have a community team that come out and give advice about fire safety and test/replace smoke alarms. If interested please phone 0800 0241 999.
11. Walk One Day a Week Campaign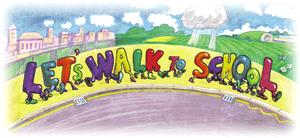 Now the days are lighter please read the benefits of walking to school in the attached leaflet and join in our campaign for March.
12. Home School Link Worker Information – An Apology!
The attendance cards that were sent home this week were for the month of January…time is going too quickly! So if your child came home with one that means they had 100% attendance and no more than 2 lates. Well done!
Remember, if by July they have 11 cards their name will go into a prize draw to win a £50 voucher for Vue Cinema.
13. Dates for your Diary

Friday 16th February
Y3 Class Assembly 9:05am – Parents/Carers Welcome
Friday 16th February
School Closes at 3pm for Half Term
Monday 26th February
School Opens
Wednesday 28th February
R2 Parents/Carers Lunch
Friday 9th March
Y2 Class Assembly 9:05am – Parents/Carers welcome
Wednesday 14th March
Nursery Library Session – Parents/Carers Welcome
Thursday 15th March
Y2 Stoke on Trent Dance Event – Victoria Hall
14. Lates
This has such a negative impact on learning and disrupts lessons. As being late results in children missing their morning guided reading session, all late pupils will be kept in on a Fridays by
Mrs Ramsden to catch up. Please aim to be in school by 8:45am!

Disappointingly, this week's numbers of late pupils are:
Thursday
1
Friday
2
Monday
1
Tuesday
3
Wednesday
9
Often it is the same children who are missing out on their learning.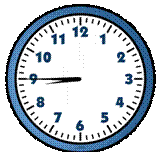 15. Celebration Assembly
Our children/classes who received awards on this week are:

Y1
Hanna Maria
Y1/2
Arahbela Arvesu
Y2
Ashrith Sreekumar
Y3
Anayah Shahzad
Y3/4
Claire Johnson
Y4/5
Robin Craggs
Y5
Grace Hawkins
Y5/6
Berrie Johnson
Y6
Evie Beech-Daly
Smart School Uniform
Jessica Chittock, Dylan Sose,
Alexssandra Dela Cruz
Headteachers Award
Beth Brennan, Godwin Biji, Leeza George
Dusty Bin
Y2
Lunchtime Trophy
Y1
Lunchtime Supervisor's Award
Emily Rains, Ameerah Ibrahim
Time 4 Sport
Y6
Walk to School Award
Y3
Attendance Reward – Cinema Voucher
Isabella King
Y6 Prefects Award
Y4/5
Value Award
Kevin Babu, Chloe Kirk
16. Attendance Awards
Given out for data collected w/b 29/01/18:
Whole School Attendance: 95.6% (Government target is 95%)
Class Attendance:
• 1st Place – Y5/6 – 100%
• 2nd Place – Y5 – 97.7%
Pupil Attendance:
• 1st Place – Esa Haq
• 2nd Place – Deon Johns
Yours sincerely
Mrs P Bloor
Headteacher