Newsletter Spring Term 4
Dear Parent/Carer
As we start another cold but snowless week, let's hope this is the end of the winter. However, it is always lovely and warm in school for your children, which I know they appreciate.
1) Our Talking Topic – 'Lent'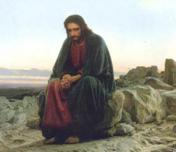 This week we have been talking about why Lent is celebrated, and how Jesus was tempted in the desert and given special powers by God to help other people. The children were asked to do or say something kind this week. Please talk to your child about this.
2) Our Value; Honesty
We talk to your children a lot about this and they are always brilliantly honest. You should be very proud of them. A special well done to Omer Osman Nursery, Keira O'Leary R1, Leighton Barnet R2, Scarlett Griffiths Y1, Archie Evans Y1/2, Aliya Davidson Y2, Dale Cosgrove Y3, Landon Coates Y3/4, Robert Brian Y4/5, Ryan Bithal Y5, Grace Leese Y5/6, and Ruby Howard Y6, whose class teachers have noticed being especially honest this week.
3) Class of the Week
Y1 -were working hard learning computing in the ICT suite.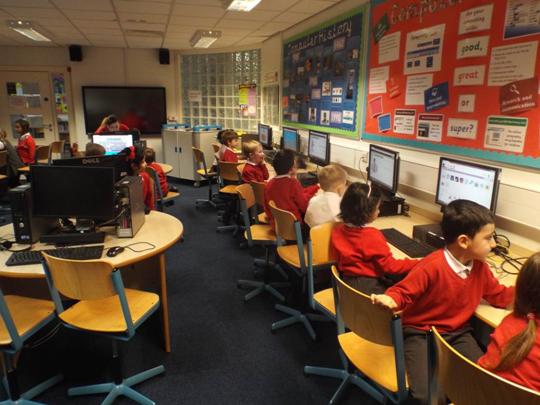 4) Club of the Week
The Taekwondo club taken by Mr Johnson, a highly qualified coach which the children love.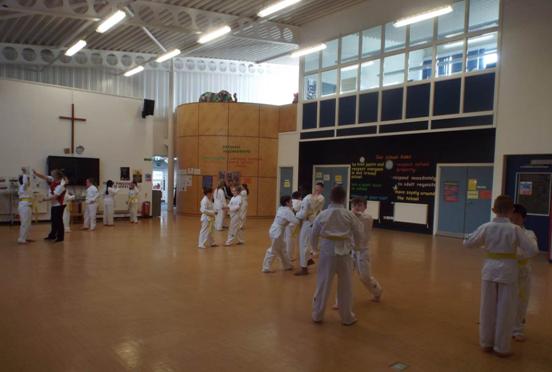 5) Chess Competition
I organised this at lunchtime for the older children and we had some excellent matches. The tournament was won by Ranudi Premadasa, with Tyler Baldwin the runner up. Chess is a great game and has links to maths. During wet lunchtimes last week many children choose to play from the wet lunchtime cupboard. Please encourage your child to learn.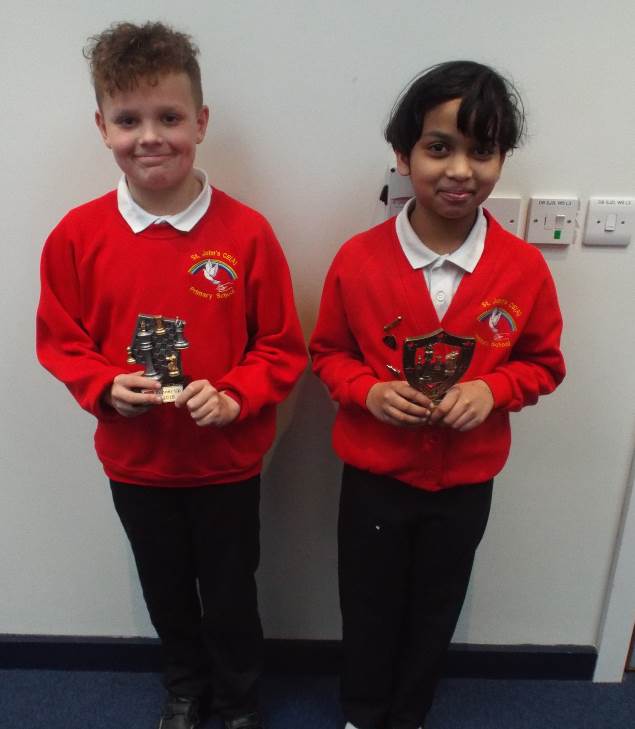 6) School Council Attendance Policy
The KS2 representatives have organised a questionnaire and these are the children's views. It is included with the newsletter. The children clearly like our rewards and are stricter than the adults!
7) Parent Lunch
We had R2 parents/carers in on Wednesday to have a school dinner with their child. They thoroughly enjoyed this. Others are planned for Y1, Y1/2, Y2 and Y3. Unfortunately we cannot allow other children/siblings to attend for health and safety reasons. R2 parents/carers really enjoyed the meal and were well looked after by Mrs Amison and her team.
8) Delilah
This is the cow the children bought for our partner school in Kenya. She has had a calf called John. The teachers in the picture are packing letters for the children.
9) Poor Weather
St Johns was open last week as the site was safe. I travelled in for 6:50am to check with our excellent janitor Mr Preston. As you know we gritted the grounds. Parents/carers are asked not to telephone in as we were busy checking and gritting the site and the office is not manned until 8am. Any announcements are put onto the school closure website and signal radio. As a school we serve our community, and your child's education is important to us. I know for working parents/carers, opening the school is especially important and we have had many compliments. I would like to pay tribute to my staff teams who were all in and set out so early (some come a distance) to be here for your children. Some with their own children to organise after their school had closed. Not all local children were in which was a pity as we had a normal day, although registers on such days stay open later.
10) Challenge Cup Winners
Well done to Evie Beech-Daly KS2 and Ameerah Ibrahim KS1 who were awarded the trophy last week.
11) Facebook Abuse
It has been bought to my attention that some parents/carers have posted untruths and inaccurate information about the school, and personal abuse about me. All parents/carers have signed the home school agreement that says they will speak to members of staff rather than discuss anything on social networking sites.
I need to remind parents/carers (I know the majority won't need this) that in the "Behaviour by Parents/Visitor Policy" the use of social media sites to fuel campaigns and complaints is deemed by the Governing Board to be unacceptable and not in the best interests of the school community.
Any post or comments that are libellous or defamatory must be removed immediately. Failure to do so, could result in the police being informed, as happened 5 years ago.
In the unlikely event of a complaint, we ask all parents/carers to go through the appropriate channels and in the first instance to speak to myself or the staff. This is one of the reasons I go out every morning and staff do so at the end of the day.
The staff are furious that these negative comments about our school were posted on Friday, when many of them got up before 6am to be here for your children; many driving in adverse weather conditions. As some of the comments were inaccurate, I will clarify them here for everybody:
We have just had our second 'good' Ofsted under my leadership, which not all schools in Stoke can say. I know many parents/carers who have had children through the school and entering university, college and move on to obtain good jobs, know what a good school we are. Our recent Ofsted report noted positive attitudes to school from parents/carers. I am not here to be popular, but to lead the school to these results. Often in positions of leadership, difficult and sometimes unpopular decisions have to be made, but all the decisions I make are for the good of the children's education.
Making money was raised; this has made my staff with children of their own at other schools very cross:

We subsidise

all

of our visits.
Stanley Head was charged at £4.00 for all children. The real cost was £10.00.
All our clubs are

free

– Mrs Clarke pays £8 for her child's club, the Willows charge for their clubs.
The pantomime was

free

– Mrs Barnes children paid £5.00 for the same production.
I know the Y6 parents/carers all appreciated only paying £80.00 for a residential French visit that Miss Pickerill's nephew paid £300.00 for the same visit.
Breakfast club is subsidised and only costs £1.00 a day, other schools charge as much as £6.00.

Our School Council charity donations were criticised, these are decided by the children and only 50p which you do not have to take part in, however we a church aided school and part of our Christian foundation is we teach the Christian faith in which 'loving thy neighbour' is fundamental. All other faiths also preach this. The school thinks twice yearly collection for the food bank is a good example of this which is used by some of our families in times of need. The disco cost is not as expensive as other schools and goes towards the pantomime, Stanley Head visits and other subsidised school visits.
Targets – we make no apologies for setting aspirational targets for attainment. Often these are exceeded by our children and pave the way for a bright, fulfilling future. High schools tell me they note that the children from St Johns are always confident and ready for learning. That is a tribute to the school, staff and support from parents/cares. I actually am not paid to teach (most heads don't) but I am teaching a booster group in Y6 to secure their targets. All Y6 know their targets and the children love the booster lessons, but as I say to Y6, I want them in the top middle sets of high school to be with like-minded children, so they can aspire. Similarly, we set targets for all groups because we want the best for your children.
Attendance – we do work hard on attendance as the government has rightly charged all schools to improve, especially in Stoke, where the attendance rates are below national standards, attainment and attendance are closely linked. The only children in Y6 over the past few years who have not achieved are those with poor attendance. Three families have been fined by the Education Welfare Officer for poor attendance which impacts on children's life chances. Our attendance has improved and Ofsted praised highly all the things we do to encourage this and Mrs Ramsden's tracking. You can see from the school council questionnaire which was completed before half term, that the children understand the need for good attendance.
Disco's – the good attendance disco was for 95% and above attendance, and no more than five late marks, which is in line with the Attendance and Punctuality Policy. Children who were genuinely ill might have missed out, but we had a celebration one at Christmas for all children in KS1 and KS2. The staff had planned one at Easter and a good homework one in April but that is now up in the air. Discos can only go ahead with the goodwill of staff. Therefore, our next attendance reward disco will be for KS2 only, following comments from KS1 parents/carers that younger children are ill more often.
Heathy food in lunchboxes was raised, of course we encourage this and our KS2 parents/carers are brilliant at sending in healthy food. We have seen an increase in water and fruit which is great.
Colour coded PE bags – this was criticised but was a brilliant idea by the office. The colour stays the same as the child moves through the school. We have less kits lost and Mrs Bettany says she can always trace which child a bag belongs to. We have over 300 children to organise and this is a brilliant system that your children like.
Verbal abuse – two parents/carers were guilty of verbal abuse. Facebook and other social media sites are public forums and in court cases, jurisdiction has found there is no legitimate expectation of privacy on Facebook and all negative comments leave a digital footprint.
Finally, as I have said to the staff we have great support from the majority of families and your children know and follow the example of "We do as you would be done by".
12) Our poorly Y6 pupil
Many parents/carers have asked me how she is. Erin is still in Great Ormond Street hospital in London and is recovering slowly. Obviously, her family can only see her at weekends, but we are supporting her with cards and messages and work for her to do. I'm sure you will join me in sending her our very best wishes.
13) Home School Link Worker Information
Mrs Amison is holding a competition to help to decorate her food trolley for Easter. Please design an Easter picture and hand it into the kitchen before Monday 26th March. All pictures will be used and the winner of each category (EY, KS1 & KS2) will win an Easter egg, good luck!
14) Dates for your Diary

Friday 9th March
Y2 Class Assembly 9:05am – Parents/Carers welcome
Wednesday 14th March
Nursery Library Session – Parents/Carers Welcome
Thursday 15th March
Y2 Stoke on Trent Dance Event – Victoria Hall
Thursday 22nd March
School Disco 3:00pm to 4:15pm KS1 & KS2
– to be confirmed
Friday 23rd March
Y1/2 Class Assembly 9:05am – Parents/Carers welcome
Wednesday 28th March
Y1 Parents/Carers invited to share lunch
Wednesday 28th March
SCHOOL CLOSES AT 3PM
Thursday 12th April
School Re-opens
15) Lates
This has such a negative impact on learning and disrupts lessons. As being late results in children missing their morning guided reading session, all late pupils will be kept in on a Fridays by
Mrs Ramsden to catch up. Please aim to be in school by 8:45am!
Disappointingly, this week's numbers of late pupils are:

Wednesday
2
Thursday
3
Friday
4
Monday
8
Tuesday
6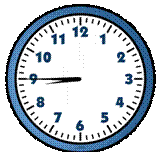 16) Celebration Assembly
Our children/classes who received awards on this week are:

Y1
Aaliyah Tinsley
Y1/2
Aaron Godwin
Y2
Molly-Mae Heywood-Cox
Y3
Isabella King
Y3/4
Melisa Sinani
Y4/5
Grace Wain
Y5
Ronnie Stimson
Y5/6
Isobel Godwin
Y6
All of Y6
Smart School Uniform
Thomas Gregory / Emily Rains / Emilie Taylor / Jonathan Harvey
Headteachers Award
Corey Tams / Keira Tatler
Dusty Bin Award
Y3
Walk to School Award
Y5/6
Lunchtime Trophy
Y2
Time 4 Sport
Y1
Pupil Attendance Awards
Riley Proud / Imogen Hampton-Munden
Cinema Voucher Winner
Jack Goodier-Whitehurst
Values Award – Friendship
Lily-Mae Barlow
17) Attendance Awards
Given out for data collected w/b 12/02/18:
Whole School Attendance: 94.4% (Government target is 95%)
Class Attendance:
• 1st Place – Y6, 98.6%
• 2nd Place – Y2 98%
Pupil Attendance:
• 1st Place – Riley Proud
• 2nd Place – Imogen Hampton-Munden
Yours sincerely
Mrs P Bloor
Headteacher