Newsletter Spring Term 5
We have had another really busy week in school and all the children have been working really hard in their learning.
1. Our Thinking Topic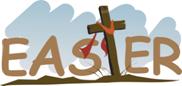 This week we have been thinking about 'Easter'. We talked about the Easter story and how it shows that when things seem at their worst, we often find signs of new life and new hope if we are open to being surprised. Please talk to your child about this.
2. Our Value: Kindness
Your children are always brilliant at being kind to each other but this week class teachers have noticed Michaela Conkova, Louie Wilson Nursery, Krisztofer Kotai & Elizabeth Hampton Munden R1, Oliver Kurek & Leonardo Daga R2, Maksymilian Podsiadlo & Shane limos &
Jack Goodier-Whitehurst Y1, Musa Haq & Jade Filcock Y1/2, Maira Mashhonganyika,
Molly Mae Heywood Cox & Sophie –Mae Birchall Y2, Keera Moss & Jacques Theron Y3,
Hasen De Silva & Joshua Tok Y3/4, Madison Steadman & Anashe Mutize Y4/5, Ronnie Stimson & Sayyad Hashemi Y5, Lekshmi Manesh & Rubina Mahnoor Y5/6, Skye Lea-Shaw & Sam Kirk Y6, who have all been extra kind this week to other children.
3. Chair of Governors
Mrs Spiers has resigned as chair for family reasons but has been brilliantly active for the school for many years, the last 8 years as chair. We have thanked her for her great support and time given for your children. Rev Chris Ruston takes over but Mrs Spiers asked us to write a piece for the newsletter:
To the pupils, staff, parents & carers at St John's.
After 12 years as a governor, the last 5 as your Chair, I am sad to say that due to family commitments I have to end my governorship.

I am extremely proud to have seen the school grow from 2 struggling schools to one which has become a great part of the community.

I have seen children leave, complete high school and go on to do some fantastic things including joining the RAF & The Army, many others are following their chosen career after having a brilliant start at this primary school. I shall miss my walks around the classrooms, talking to the children and staff.

I have to thank Mrs Bloor and the staff for the support they gave me when I was unwell. I thank the parents and carers for continuing to support the school. And I have to thank the children for always doing their best.

I wish you all well for the future and leave you in the capable hands of the board who have always been there for the school.

Julie Spiers
4. Class of the week Y3/4 – Making volcanoes.

5. Club of the Week – Miss Pickerill's lunchtime Monday movers club.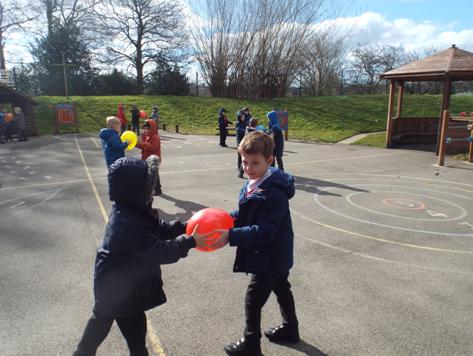 6. Thank You
Thank you for all the kind emails and messages regarding the Facebook issue raised last week. Most could not understand why these issues had been raised. We have been inundated with food bank contribution as well, which just shows how kind and caring our families are. It is important to move on from the rude comments, as a church school we always begin each day afresh and indeed we teach our children about forgiveness.
The staff are feeling much happier now and as a result have now agreed to staff the disco for all KS1 and KS2. We are planning a good behaviour and a good homework reward later.
7. Charity Fundraiser: Alice Charity
The juice and bar raised £109.10. Thank you for your support. The office have decided now that any similar fund raising will be cash only as parent pay has a delay on it and there were errors last week. This will save office time and be easier for the children to remember.
8. Events in School Last Week
Well done to Y2 for their class assembly enjoyed by families. The children worked hard on it and enjoyed performing in the hall. Thank you to parents/carers and family who came to support their children.
Y6, Y5/6 and Y5 have all had a visit to the Potteries Museum for an Anglo Saxon workshop.
Well done to Karinna Filip, Emma Brennan, Eve Tams, Sheeza Hanif, William Kidd, David King, Lincoln Cotterill and Rhys Wooliscroft who attended a Change For Life PE festival with Miss Cruxton and represented the school brilliantly.
Well done to the girl's football team who took part in an after school football tournament last Friday with Mr Walter. They all enjoyed the experience and the opportunity for extra fitness.
A special well done to Lola Marshal, Jacob Brear and Ratan Sangaraju in KS1 who had their poems published in a book for a recent competition organised by Mrs Wolfe.
Also Bethan Hill KS2 and Jake Roberts KS1 who received the challenge cup following a recent gifted and talented competition. It is lovely to see children doing extra learning at home.
The Nursery and Reception children enjoyed a library session with their parents/carers.
All KS1 and KS2 children have had a special lesson on classification and adaptation.
Well done to the cross country team who competed really well. A special well done to Evie Beech-Daly who came 8th, Samira Shilik 11th and Oliver Wood-Ward 9th.
Well done to Nico Sherratt-Roberts who has passed his Level 1 at swimming lessons.
9. Science Visit
On Wednesday 7th March, Miss Jackson and six Year 3 children went to an Outdoor Science Day at Heron Cross Primary School, organised by the Stoke 6 Science group. Well done to:
Annanya Sinilraj, Isabella King, Alexandra Vladut, Jacques Theron, Deon Johns and
Morfeas Chatzopoulos, who worked very hard throughout the day making their own butter, planting different vegetables and identifying trees in the local area. They also had their lunch of toasted wraps, beans and baked potatoes around a campfire, followed by toasted marshmallows and hot chocolate!
10. Science focus
We are having an extra focus on science this and next term, after spending a lot of staff training time on English and maths. We have booked a pond dipping day for Y1, Y1/2 and Y2 and a river study day for the KS2 classes (except Y6 who have another visit planned.) The Space Bus has been booked for Nursey and Reception classes.
All these visits will be provided free for all families on this occasion, which will help all family budgets and the children will really enjoy this exciting learning in the summer term.
11. Parents Count 2 – Our family learning tip for maths.
Mrs Peake suggests that you look at TV timetables and ask your child what time do they start and finish, how long the programmes last and ask other questions.
12. Lent
Lots of staff and children are keeping up their promises for Lent. In Y6 Ricardo Gordon has given up the play station, Joel Sheldon crisps, Ella Curzon chocolate, and Skye Lea-Shaw her phone. Very well done and it shows what the children can do if they put their minds to something.
13. Reminders
Can I remind all parent/carers that we break up at 3:00pm on Wednesday 28th March 2018! We have a staff training day on the Thursday. The original cards that went out had an error on them and we apologise for this.
Reception visit to Amerton Farm is on Thursday 22nd March.
KS1/KS2 disco is open to all children on Thursday 22nd March from 3:00 to 4:15pm. It is £2.50 payable on parent pay which includes a drink and crisps, so is good value. We also have some pocket money toys and sweets to sell as well if the children bring any spending money.
There will be no after school clubs next Thursday and all our clubs for the term finish next week.
Next Friday 23rd March is Y1/2 class assembly at 9.05am, parents/carers are invited to attend.
If children are competing in team events they need to bring a top tracksuit from home (we give team kits) in a separate bag that can be put in the small changing room as there is no room in the cloakroom.
On Tuesday 27rd March Nursery & Reception classes will be having an Easter Bonnet Parade. Parent/Carers are invited to attend at 2.15pm.
On Wednesday 28th March Nursery & Reception will be having a Pirate/princess day the children can come dressed up on this day.
14. Home School Link Worker Information
If you have changed your telephone number please make sure you have informed the office. At times when a child is ill we find it difficult to contact parent/carers. Also numbers on parentpay need to be checked as if the right number is not on your account you will not receive texts. Our texting service enables us to see which messages have been delivered. Our number shows as 'private number' on your mobile phone screen as we are part of the local authority switch board.
Can we remind all parent/carers that children are not allowed to bring toys in to school!
15. Lates
This has such a negative impact on learning and disrupts lessons. As being late results in children missing their morning guided reading session, all late pupils will be kept in on a Fridays by
Mrs Ramsden to catch up. Please aim to be in school by 8:45am!
Disappointingly, this week's numbers of late pupils are:

Friday
2
Monday
5
Tuesday
2
Wednesday
2
Thursday
3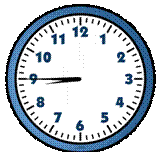 Often it is the same children who are missing out on their learning.
16. Celebration Assembly
Our children/classes who received awards on this week are:

Y1
Kaelan Sinclair
Y1/2
Jake Roberts & Oscar Woodward
Y2
Cassidy Stanier &All of Y2
Y3
Morfeas Chatzopoulos
Y3/4
Cindy li
Y4/5
Dania Mousa
Y5
George Baldwin
Y5/6
Joda Tagboto
Y6
Ranudi Premadasa
Smart School Uniform
Lola Westwood, Savio Johns,
Caleb Dalton-Williams
Headteachers Award
Charlie Hammond, Ella Whitehurst, Charlie Harvey
Lunchtime Supervisor's Award
Alfie Cosgrove & Aaron Sini
Time 4 Sport
Y1
Yours sincerely
Mrs P Bloor
Headteacher