Newsletter Spring Term 6
This is the last newsletter of the spring term and the staff are busy assessing children this next week to check on their progress. As we said in January, this is such an important term for learning and the staff are all thrilled at all the progress your children have made.
1. Our Talking Topic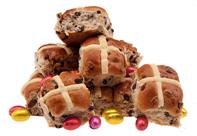 This week we have been thinking about 'Easter' and why we eat hot cross buns and Easter eggs at this time of year. Please talk to your child about this.
2. Our Value: Respect
We talk a lot about 'respect' at St Johns and our banner 'Give Respect, Get Respect' is referred to weekly. Luckily we have so many respectful children in our school. A special well done to Michaela Conkova Nursery, Katy Yu R1, Hannah Rejith R2, Heba Hanif & Aaliyah TinsleyY1, Alfie Bourne & Sadia Hashemi Y1/2, Josiah Clement Y2, Grace Eaton Y3, Daniella Gradiz Y3/4, Ansh Bhati Y4/5, Emma Brennan Y5, Jonathon Harvey Y5/6 and Ricardo Gordon Y6 who have all shown special respect this week.
3. Club of the Week
Marvellous Maths taken by Miss Lovatt.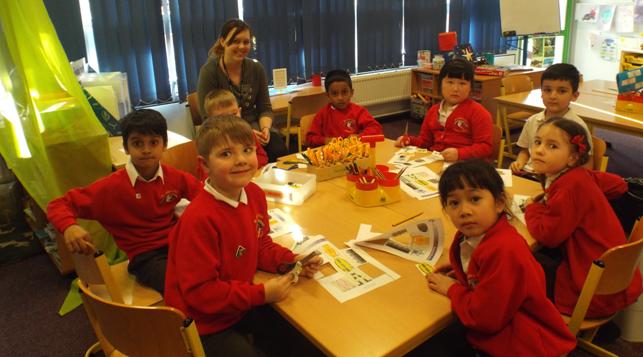 4. Class of the Week
R2 working really hard.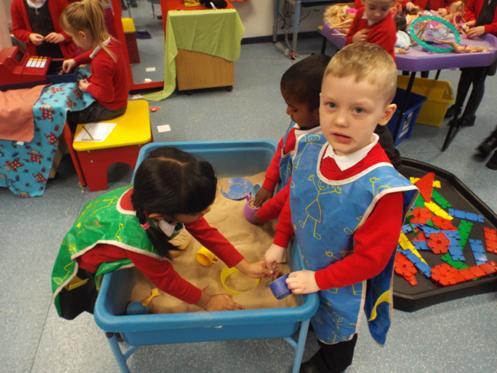 5. Events in School Last Week
Very well done to the Y2 children who took part in the Dance Festival at the Victoria Hall last week. It was a wonderful performance and experience for the children to perform twice at one of our famous theatres. I know the parents/carers who attended thought they were brilliant. Thanks to Miss Butte who worked with the children to produce the dance and Miss Mazzei for organising the event.
Mrs Ramsden took 4 very sensible Y6 children to the annual Science event at the Kings Hall where they took part in lots of science activities. Well done to Beth Brennan, Vaughn Juguilon, Jessica Cotterill and Jackie Li who were super representatives of the school.
Well done to the Taekwondo club who took their grading's and showed parents/carers and family members their prowess in this sport. They all look the part in their suits and work very hard for the coach Mr Johnson.
The Y3 recorder group performed yesterday at the recorder festival at the Victoria Hall. The children were brilliant, well supported by parents/carers and have been practising all term under Miss Jackson's expert teaching. Very well done to the group who are the best we have had.
Girls Football Tournament at Ash Green Primary & Change for life festival at Trentham High School – Well done for a fantastic effort!

Well done to Elliot Pye who passed his 'Learn to Swim 4' at local swimming lessons!
Well done to Ellie Ruane and Sahej Bhullar who won the 'road safety competition' organised for gifted and talented pupils by Mrs Wolfe.
6. Swimming Award
Very well done to Reece Sheldon, Ellie Sheldon, Karinna Filip, Alan Sose, Eve Tams, and Rhys Wooliscroft, who passed their Beginner's Certificate at school swimming.
Also, Mathesha Paris, Surra Osman, George Baldwin, Sayyad Hashemi, Theo Lovell and Sheza Hanif. The children have all worked very hard to achieve this. Y3 and Y3/4 swim next term and letters have gone out with this newsletter. The first 2 weeks of the summer term is PE so the children need their PE kits until swimming lessons commence.
7. Charity Fundraiser
Next Wednesday we are holding an odd sock or coloured socks day for 50p for the Down Syndrome Society. Children can also bring 50p for a raffle ticket with lots of prizes on offer for each key stage, from nursery to Y6. Children can buy more than one ticket if you wish. As with all our caring for others fundraising, parents/carers can choose not to take part if they so wish. All our charity collections are cash not parentpay so please send in money with your child on the day.
8. Science Visits
We have booked 8 days at Stanley Head for science focus work that will be pond dipping for KS1 and a river study for KS2. As a school we are really having a focus on science. Y5/6 are going on the first day back the Thursday 12th April and Y5 on Friday 13th April. All these visits are free to all families.
9. Homework
We are not setting formal homework next week but ask all children to go on a family walk and come back and tell their class teacher where they went. Y6 are taking home some work as the SATs are near. Mrs Peake's group are taking home workbooks, and my group and Mrs Bayley's some practice papers to do. Please ensure they do some work as we are all working really hard to get good results for the children who are set in high school according to their SATS results. They have done practice tests in all three subjects this week as well. Children can always go onto 'Active Learn' for extra reading and 'My Maths' to work on maths.
10. After School Clubs
This is our last week for clubs this term.
11. End of the day
We are having children climb onto the stage, playing in the bike shed and running away from parents/carers at the end of the day. One child this week ran away from her parent and we all looked for her, luckily she was safe. We do not allow the children onto any equipment after school. Staff have 3 meetings a week after school and also need to get on with marking and clubs, so please walk and supervise your children safely.
12. Platinum Behaviour Awards
The children whose behaviour has been excellent will receive their certificate and prize on Wednesday. This will be the vast majority of the children which is wonderful news. Other children who are making the wrong choices and are behind will hopefully receive their next award soon, although a few children have not earnt the first award as they continually make the wrong choices and will not be offered an after school club next term.
13. Date for your Diary
Now is the time to start training for the 'Family Fun Run' on Saturday 19th May at 9am, where all course finishers receive a medal. We had great family runners last year who really enjoyed it.
14. School Milk
Some children who have milk paid for them are wasting it which is a shame as it is being left and thrown away. Please check your child really wants it before ordering. Hot dinner children can have milk at lunch time.
15. PE Kits
The children take PE Kits home for a wash each half term. Please remember to return them and book bags as they are needed on the first day. Timetables have changed so PE days may not be on the same day as they are now. We always remind the children and text families to help everyone remember. Children without their kit waste learning time, they have to report to me at break time as they need to have their 2 hours of exercise. The government demands this to help combat poor fitness levels. Please ensure all kits come back on the first day of term.
16. Disco
This was today and a fundraiser for helping towards the cost of school visits.
17. Lates
This has such a negative impact on learning and disrupts lessons. As being late results in children missing their morning guided reading session, all late pupils will be kept in on a Fridays by
Mrs Ramsden to catch up. Please aim to be in school by 8:45am!
Disappointingly, this week's numbers of late pupils are:

Thursday
9
Friday
4
Monday
1
Tuesday
8
Wednesday
12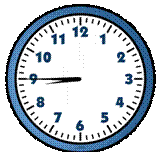 Often it is the same children who are missing out on their learning.
18. Celebration Assembly
Our children/classes who received awards on this week are:

Y1
Alfie Bladen
Y1/2
Nicole Ann Cawaling
Y2
All Y2 Performers & Shane Lois Limos
Y3
Jazmin Vidak
Y3/4
Robyn Whieldon
Y4/5
Anto Yohannan
Y5
Rhihena Miah
Y5/6
Oscar Dix
Y6
Benjamin Morris
Smart School Uniform
Freya Krisof, Sarah Kelly, Anush Sinilraj, Rabiullah Rahmati
Headteachers Award
Dylan Colclough & Nico Sherratt Roberts
Dusty Bin
Y6
Lunchtime Supervisor's Award
Humaira Shakil & Maksymilian Podsiadlo
Time 4 Sport
Y1
Walk to School Award
Y3
Attendance Reward – Cinema Voucher
Caleb-Dalton Williams
19. Attendance Awards
Given out for data collected w/b 05/03/17:
Whole School Attendance: 96.7% (Government target is 95%)
Class Attendance:
• 1st Place – Y4/5, 100%
• 2nd Place – R2, 98.6%
20. Pupil Attendance:
• 1st Place – Ethan Pollitt
• 2nd Place – Aliya Davidson
21. Attachments
Football Flyer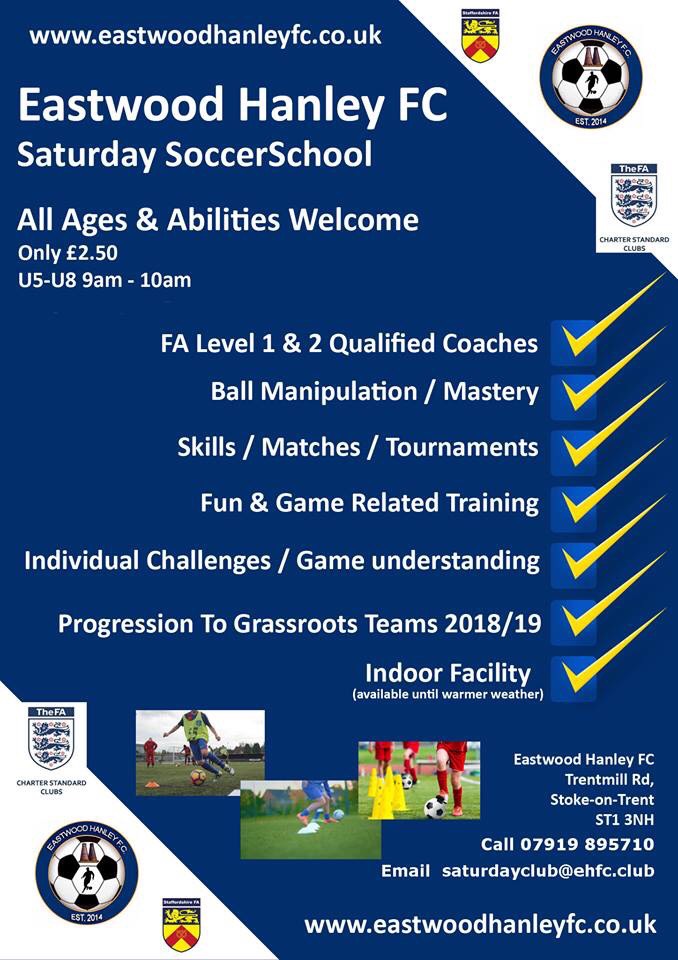 22. Date Reminders
We break up on Wednesday 28th March 2018 and the summer term starts on Thursday 12th April. All the children will be given a small Easter egg on Wednesday and class teachers are awarding two prizes for effort and progress. We hope you all have a lovely Easter break with your children.
23. Catering Assistant Vacancy
City Catering have a vacancy in the school kitchen shortly for a term time only catering assistant. Please contact Sally Jackson for an informal chat on 01782 236462.
Yours sincerely
Mrs P Bloor
Headteacher