Newsletter Summer Term 2
Dear Parent/Carer
What a lovely week last week and sunshine always puts everybody in a good mood. The children were very happy maximising their time outdoors. Sadly, it is back to rain this week but it is Britain!
1) Our Thinking Topic

This week we have been thinking about stories with meaning.
The children were told a story from the bible about how God led Moses to lead his people to a new land and gave him laws that he wanted his people to live by, the 'Ten Commandments' which are still relevant today. Please talk to your child about these rules.
2) Our Value; Friendship
All our children have lovely friends at school and are kind to their friends. A special well done to Anthony Kotai & Harry Leese Nursery, Keira O'Leary R1, Dylan Sose R2, Sasha Snell & Sdan Osman Y1, Leah-Rose Walker & Bethany Morrey Y3/4, Holly Barnett & Aiesha Hashemi Y4/5, Nicole CawalingY1/2, Cisco handy & Senuka De Alwis Y2, Alexandra Vladut & Ashton Barnett Y3, Lincoln Cotterill & Joshua clement Y5, Fareedah Ibrahim & Joshua Brereton-Lewis Y5/6, Jackie Li & Jensen Nguyen Y6, who were all seen showing special friendship this week.
3) Club of the Week
Miss Pickerill's Y2 Club 'Monday Movers'.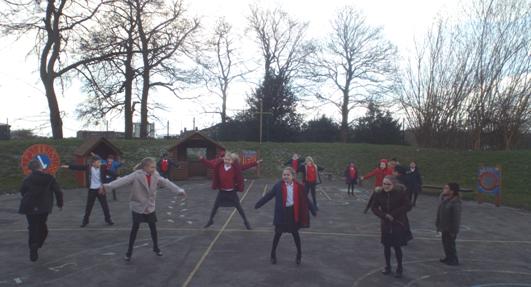 4) Class of the Week
Y3/4 – Learning about their new topic 'Stone Age'.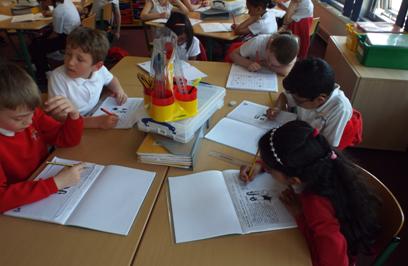 5) Table Tennis Tournament
This has been organised for Y6 by Miss Cruxton. After a close final, Jensen Nguyen won with Sam Kirk the runner up. The children in Y6 have access to the table tennis table outdoors at lunch time and have all really improved their skills.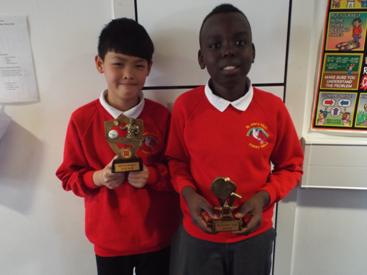 6) Sunday Church Service
On Sunday a group of children went and took part in the service with Mrs Ramsden. A big thank you to Olivia Tok, Karinna Filip, Alyssa Stanley, Amber Gregory, Evie Beech-Daly, Isabelle Godwin, Angelina Abraham and Sam Kirk for speaking, acting and singing so well.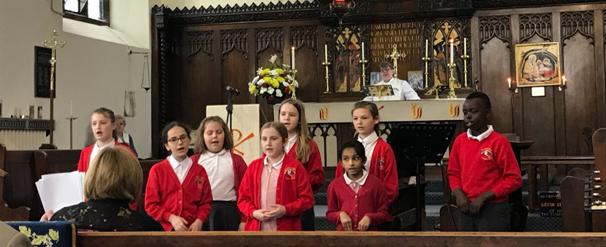 7) Events in School Last Week
Very well done to Y1 for their excellent class assembly on 'explorers'. This is the first one they have done and their speaking and confidence was absolutely wonderful. I know families who came to watch were as proud as we were of the class. Very well done Y1.
KS1 and KS2 had a Golden Ticket 'Discothon' for all the children who are up to date with their homework. Staff do keep records and homework is an expectation from the government to help raise standards and ensure all children achieve. As you know, there is a skills shortage in our City. We set homework on a Wednesday, a piece of English and maths. Also, spelling work that takes only 5 minutes a day. The vast majority is done brilliantly, but some children do not regularly do this and we ask all parents/carers to support their children here. All high schools give 24 hours' notice for an after-school detention for non-homework. We think good training here is essential, as parents/carers with children at high school I know, will agree with. Working with your should can really improve your child's learning.
On Wednesday Y1/2 parents attended a meal with their children. Parents of younger children are enjoying this opportunity. The meal is priced at £3.30 which is very good value.
8) Social Media Issues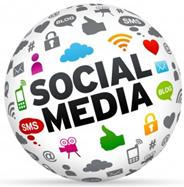 I have spent a lot of time recently dealing with issues caused by older children making unacceptable comments and images on line.
The on-line world poses many dangers for young children, so this explains why restrictions are in place.
My team and I are always willing to sort out pupil issues as you know, but the law is very clear here:
Nearly all social media sites only allow users aged 13 or over.
This age limit has been dictated by US law through the Children's Privacy Protection Act.
Facebook and the photo-sharing site Instagram both require users to be 13 years old before an account can be created.
Creating a Facebook account with false information is a violation of Facebook terms, including accounts registered for someone under 13.
You can report underage accounts on Facebook.
Snapchat, which allows people to post videos and photos for 10 seconds before they disappear is restricted to anyone under the age of 13 from using their site. It introduced a limited version of the app for under 13s called SnapKidz which allows photos and drawings but not messages.
This week there was an announcement that Snapchat will be banned for under 16s.
The Government are looking at restricting children access to sites, as it is exposing them to cyber bullying and damaging mental health, which they feel could be the biggest danger ever for young people.
I urge parents/carers to protect their children and discuss and follow these rules. At St Johns, quite a few years ago, I know of 2 children from our community, who were groomed on line and had their lives ruined. We DO NOT want any more!
After SATs Y6 will be having some extensive additional on line safety lessons.
9) Free school Meals
Included with the newsletter is some up to date information about entitlement that you might find useful.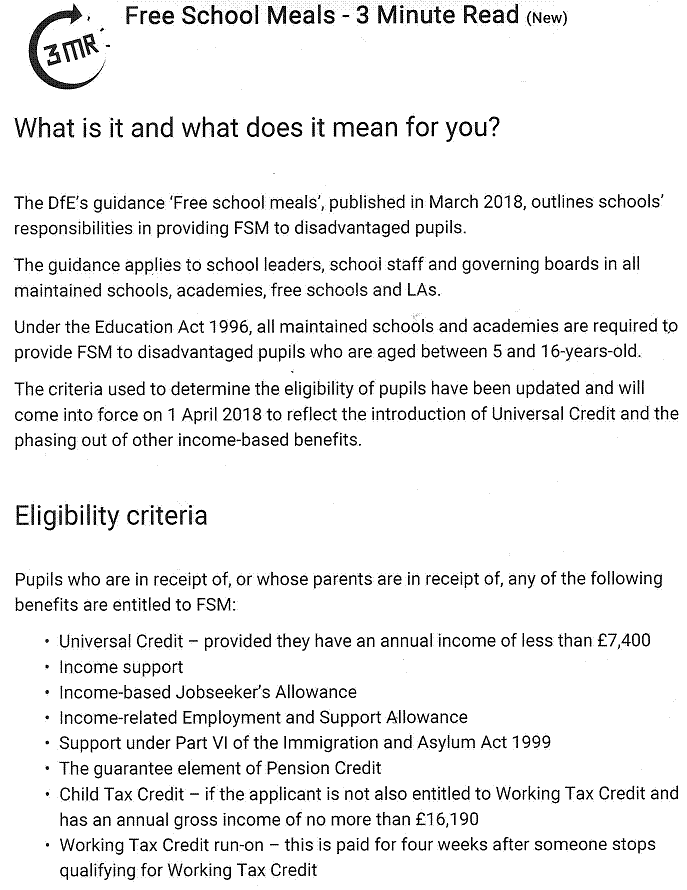 10) Home School Link Worker Information
Please look at our Punctuality Pyramid. We take lateness very seriously and a child can be referred to the Education Welfare Service if they are continually late. We start our lessons at 8.50am so if your child is late they miss their guided reading session.
11) Dates for your Diary

Friday 27th April
3:15 – 5:15pm Girls Football Tournament
Monday 30th April
Y4/5 Stanley Head River Study Visit
Monday 7th May
SCHOOL CLOSED – BANK HOLIDAY
Tuesday 8th May
Y3 Stanley Head River Study Visit
Tuesday 8th &
Wed 9th May
Y5 Bikeability
Saturday 12th May
AM – Good Attendance Visit to Manchester
Monday 14th –
Thursday 17th May
KS2 SATS
Thursday 17th May
Afternoon Attendance Award to Trentham Monkey Forest
Friday 18th May
Y6 Slavery Museum Visit, Liverpool
Saturday 19th May
May Fun Run – 9AM
12) Lates
This has such a negative impact on learning and disrupts lessons. As being late results in children missing their morning guided reading session, all late pupils will be kept in on a Fridays by
Mrs Ramsden to catch up. Please aim to be in school by 8:45am!
Disappointingly, this week's numbers of late pupils are:

Thursday
4
Friday
10
Monday
3
Tuesday
5
Wednesday
5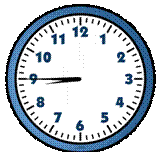 Often it is the same children who are missing out on their learning.
13) Celebration Assembly
Our children/classes who received awards on this week are:

Y1
All Yr 1
Y1/2
Harvey Lewis
Y2
All Yr 2
Y3
Jamine Hall
Y3/4
Bethany Morrey
Y4/5
Ellie Sheldon
Y5
Tyler Barlow
Y5/6
Grace Leese
Y6
Ruby Howard
Smart School Uniform
Katy Yu / Bari-Abdul Ibrahim / Jasmine Chittock / Jeffrey Manthottathil Job
Headteachers Award
Tyler Baldwin / Eva Anish / Sdan Osman
Time 4 Sport
Y1/2
Cinema Voucher Award
Riley Proud
Lunchtime Supervisors Award
Lola Marshall / Ashton Barnett
14) Attendance Awards:
Whole School Attendance: 93.5% (Government target is 95%)
Class Attendance:
• 1st Place – Y1/2 – 100%
• 2nd Place – R2 – 97.7%
Pupil Attendance:
• 1st Place – Hannah Maria
• 2nd Place – Rizwan Hashemi
15) Reminders:
Please remember to apply sun screen to your child before school on days that are forecasted to be sunny weather. Also bring send your child to school with a sun hat every day!
Special Menu – EAT AN OATCAKE DAY!
Tuesday 1st May 2018
Yours sincerely
Mrs P Bloor
Headteacher