Newsletter Summer Term 3
Dear Parent/Carer
As the pace of the summer term gathers momentum, all the classes are working really hard on their learning. I visited every class a few times last week and was really impressed with your children's learning focus.
1) Our Thinking Topic
This week we have been thinking about 'our world' and how one person, no matter how seemingly insignificant can make a difference to the world. The children were told the parable of the mustard seed and how the seed of love is sown in each person's heart and it grows slowly within each person. Also, that everyday actions we can all take make a big difference. Please talk to your child about how they can follow this lovely lesson for life.
2) Our Value; Honesty
This is something that is really strong at St Johns and talked about weekly in classes. Very well done to Suzanne Basil & Gabriella Stanier Nursery, Anush Sinilraj & Krisztofer Kotai R1, Emilie Taylor R2, Ajeesa Saji & Hanna Maria Y1, Jade Filcock & Elliot Kilvington Y1/2, Amith Puli & Lexi Fradley-Degg Y2, Jasmine Hall & Holly Gaskell Y3, Connor Wilson & Leah-Rose Walker Y3/4, Samuel Ojetayo & Shay Cosgrave Y4/5, Kane Silvester & Lincoln Cotterill Y5, William Bryan & Joda Tagboto Y5/6 and Ricardo Gordon & Lily-May Barlow Y6 who have all been super honest this week.
3) Club of the Week Picture
The new curling club on Friday after school with Mr Walter.
3) Class of the Week Y4/5
Using a thesaurus to find synonyms.
4) Stanley Head River Study Day
Y4/5 had a wonderful lesson outside learning about the River Dane.
5) Early Years
This week in Early Years we have been focussing on table manners. The children have been using please and thank you and making sure they are putting their knife and fork together when finished. We are trying to encourage the children to be more independent as we get our reception children ready for next year!
6) Our Successful Clever Children
Very well done to:
Evie Beech-Daly who plays football for Goldenhill Wanderers
Oliver Woodward who has been given a contract for Port vale under 11s.
India Vickers who dances at the Angela Beardmore school of Dance and is practising for a forthcoming show.
Joshua Webster and Taylor-Jay Barlow who play for football clubs.
Ella Curzon who plays regularly for Meir Mustangs football club.
Aliya Davidson for winning a writing competition
Sophie May Birchall who won a dancing award.
Merin George who recently won a writing competition.
7) Parking
Please do not park on the yellow zig zag lines between 8:30-9:30 or 3:00-4:00pm as parking here at these times is a fineable offence.
8) Safety of all Children
We all have a responsibility for the safety of children at risk. If you have any concerns please telephone 01782 235100 or look at the Stoke on Trent Safeguarding Board website link.
We have been hearing some of the children discussing the game 'Fortnite'. Can we please point out that this has an age certificate of 12, therefore none of our children should be playing it! We don't want to keep on about what your children should be doing on social media/games, but there are reasons they have an age limit. Enclosed with the newsletter is an article I found recently that the staff really like and might be useful.
9) Start of the School Day
We are having children coming into school too early. Unless a pupil is coming to breakfast club 8:15-8:45am, children must not come onto the site until 8:40am. The school cannot take responsibility before this time. Some children last week disrupted the office and lesson preparations.
10) Dental Hygiene Focus
All children were given a toothbrush yesterday and have a lesson on dental hygiene this week. Information is included with the newsletter.
11) Statutory Key Stage 1 and 2 Tests
Information sheets have gone out yesterday to all Y2 and Y6 pupils who are taking the tests.
Y6 tests are on Monday 14th May to Thursday 17th May with set tests on each day for all Y6 pupils in the country. The children will be split into two groups so children have space to take them individually. Y2 tests will be taken in May/ June when we plan them. Y1 do a single phonics test in June. We do not tell the children in advance. The children always actually enjoy these challenges. What is important is that children are in school and arrive punctually. Please do not make any appointments in this time. No holidays in term time are authorised.
12) Poetry Winner
On the back of the newsletter is a poem that has been published, written by Evie Beech-Daly Y6.
13) Parents/Carers Dinner
Y1/2 parents enjoyed eating with their children a lovely meal cooked by our catering team.
14) Ground's Improvements
We have had some additional activities added to the trim trail which the KS2 children love and it helps keep them fit. We also are adding a hobbit hut and new shelter on early years, a bubble activity on KS1 and a new shelter on KS2. The children will really enjoy these new facilities at play and lunch times.
15) School Council RSPCA Fundraiser
Next Friday the school council will sell juice and a chocolate bar for 50p, for the charity that the classes choose for this half term.
16) Family Fun Run
We showed all the classes the medal for completing the course this week. It is open for all and will be held on Saturday 19th May at 9 o'clock. Hope you have all been training!
17) Community Summer Fair
This is on Saturday 7th July 12-2pm and is an opportunity for families to have a bit of fun and take part in games and stalls.
We are starting to collect raffle prizes if any of you have any contacts.
Thank you for your support.
18) Home School Link Worker
We have received quite a few parent/carer complaints about repeated head lice, despite treating their children frequently. Please take advantage of the long weekend to check your child's head for head lice. You can use medicated lotions and sprays that kill head lice in all types of hair. You can buy these from pharmacies, supermarkets or online. Head lice should die within a day. Lotions and sprays come with a comb to remove dead lice and eggs. Some treatments need to be repeated after a week to kill any newly hatched lice. Check the pack to see if they're OK for you or your child and how to use them.
19) Dates for your Diary

Monday 7th May
SCHOOL CLOSED – BANK HOLIDAY
Tuesday 8th May
Y3 Stanley Head River Study Visit
Tuesday 8th & Wed 9th May
Y5 Bikeability
Saturday 12th May
AM – Good Attendance Visit to Manchester
Monday 14th – Thursday 17th May
KS2 SATS
Thursday 17th May
Afternoon Attendance Award to Trentham Monkey Forest
Friday 18th May
Y6 Slavery Museum Visit, Liverpool
Saturday 19th May
May Fun Run – 9AM
Saturday 7th July
Community Summer Fair; 12pm – 2pm
20) Lates
This has such a negative impact on learning and disrupts lessons. As being late results in children missing their morning guided reading session, all late pupils will be kept in on a Fridays by
Mrs Ramsden to catch up. Please aim to be in school by 8:45am!
Disappointingly, this week's numbers of late pupils are:

Wednesday
2
Thursday
4
Friday
10
Monday
3
Tuesday
2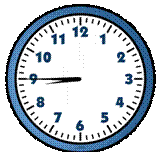 Often it is the same children who are missing out on their learning.
21) Celebration Assembly
Our children/classes who received awards on this week are:

Y1
Jasmine Chittock
Y1/2
Alfie Bourne
Y2
Ellie Ruane
Y3
Humaira Shakil
Y3/4
Oliver Brereton-Lewis
Y4/5
Ansh Bhati
Y5
Vihara De Alwis
Y5/6
Joseph Machin
Y6
Anopa Muize
Smart School Uniform
Justin Sose / Mahadev Manesh
Headteachers Award
Ruby Howard / Katy Conkova / Vicky Yu
Mrs Bloor's Special Award
Jessica Inskip
Smart School Uniform
Y3/4
Lunchtime Trophy
Y1
Lunchtime Supervisor's Award
Elliot Kilvington / Isabella King
Time 4 Sport
Y1/2
Walk to School Award
Y6
Eco Trophy
Y4/5
Cinema Voucher – Attendance
Jenson Nguyen
Y6 Prefects Award
Y1/2
Dusty Bin Awards
Y5/6
22) Attendance Awards
Given out for data collected w/b 16/04/18:
Whole School Attendance: 97.6% (Government target is 95%)
Class Attendance:
• 1st Place – Y6, 99.3%
• 2nd Place – Y5/6, 99.2%
Pupil Attendance:
• 1st Place – Evie Beech-Daly
• 2nd Place – Sedra Osman
23) Attachments
3 Reasons Why Social Media Age Restrictions Matter
Every October, schools and organisations across the country observe National Bullying Prevention Month.  The goal is to put an end to bullying and cyberbullying tragedies like the one that contributed to the suicide of a Florida girl last year.
While the story of Rebecca Ann Sedwick, the 12 year-old who jumped to her death after enduring a year of cyberbullying from two girls, aged 12 and 14, has been covered widely by the press, what's been largely overlooked is that the victim and one of the two perpetrators were under the minimum age required to use social media sites.
The minimum age to open an account on Facebook, Twitter, Instagram, Pinterest, Tumblr, Kik, whatsapp and snapchat is currently 13;  some are currently changing their policies and extending this to 16.   Youtube requires account holders to be 18, but a 13- year-old can sign up with parental permission.  Despite these clearly stated and published age restrictions, large and growing numbers of children 12 and under are using social media networks, often with their parent's knowledge and consent.
According to The Social Age Study by knowthenet.org.uk, approximately 59% of children have already used a social network by the time they are 10.  Facebook has the most users under the age of 13.  52% of 8 to 16-year-olds admit they ignore Facebook's age restriction.  You don't have to conduct a study to know that young children under 13 are flocking to sites like Instagram, for example, to post and share photos, and to collect likes from their friends.
In short, as a society we have largely given up, giving age restrictions a collective shrug and "so what?" But guess what? Age does matter, and here's why:
Children's personal information is at risk.
The 'Children's Online Privacy Protection Act' (COPPA) passed in 1998 protects every child under the age of 13.  The Act requires that operators of websites and online services provide notice and obtain permission from a child's parents/carers before collecting personal information – such as name, address, telephone number and screen name – from that child.  Companies also cannot collect geolocation data that could identify the street, and any image, video or audio files containing the child's image or voice.  Anything that can identify what the child is using, like cookies, IP addresses or the unique device identifier (UDID) for mobile devices is restricted by COPPA.  But COPPA doesn't work if a 9-year-old claims they are 13.  When social a media network account is created for a child under 13, or when a child uses a false birthdate, this federal law cannot protect their personal information from being collected and shared with third party advertisers.
Children under 13 don't have the hardware upstairs to make smart decisions online.
Just because children seem tech-savvy at increasingly younger ages, doesn't necessarily mean that their brains are developing at the same rate as their digital acumen.  Research shows that it takes children about 12 years to fully develop the cognitive structures that enable them to engage in ethical thinking.  Before 12 it's difficult, if not impossible, for a child to fully grasp the impact of their actions upon others, online or otherwise.  Yet young people are increasingly joining networking sites, sometimes putting themselves in harm's way by becoming victims of online harassment, solicitation, and cyber bullying before they are ready to respond appropriately.
Lying is just plain wrong.
Living in a civilised society means we have some implicit agreements: we take turns, play fair, stop at red lights, and hold the door open for old ladies.  And we tell the truth.  Sure, giving a fake birthdate to facebook seems like a harmless white lie, but it's a lie nonetheless.  I'd like to believe we can all agree that honesty and truthfulness, online and off, is important.
Finally, if your young child simply MUST have a social life online, then there are plenty of safe alternatives designed specifically for younger users like club penguin, webkinz and whyville.  Each of these offer restricted and supervised networking.  So, let's support National Bullying Prevention Month by doing whatever we can to end cyberbullying.  Even if that means telling your child that Instagram and snapchat can wait!
---
Yours sincerely
Mrs P Bloor
Headteacher