Newsletter Summer Term 4
Dear Parent/Carer
I hope you all enjoyed the wonderful bank holiday weather with your children. The good weather has been in short supply and the children were telling staff about their lovely weekends. What a pity it coincided with Stoke City being relegated!
1) Vandalism
We had some local thoughtless individuals who used the sunny weekend to throw glass bottles onto a school playground and upturn and break a goal which was in place ready for a girl's football tournament.
2) Club of the Week
Reception craft club that Mrs Colley takes where the children make something and discuss.
3) Class of the Week – Y1/2
The class were writing a story.
4) Events/Activities in School
Well done to Elliot Pye, Ryan Webster, Morpfeas Chatzopoulos, Grace Eaton and
Jasmine Hall who all gained their Beginner's Certificate at school swimming during the first lesson. Y3 and Y3/4 are going this term and are thoroughly enjoying it, although it is disappointing to note 2 children forgot their kit for this important and expensive lesson. Class teachers have planning time when the children go swimming, so children with forgotten kits have to go into an infant class.
Gifted and talented 'Pet Superhero' competition winners, EY Ovin Indiv,
KS1 Alya Davidson, KS2 Godwin Biji, very well done to these children who took the additional challenge homework organised by Mrs Wolfe.
15 Y5 pupils successfully passed the Level 2 cycling award.
8 Y4 children took part in a mini tennis competition.
5) School Uniform
Children have been dressed for the weather in summer dresses and white shirts that help keep the children cool. Please can you check that jumpers are named as staff keep finding them around the school. All the children look wonderfully smart and ready for learning. There are some children wearing trainers which are not good for growing feet and do get rather smelly in the classroom. Can I also remind parents/carers that short skirts are not appropriate for school!
6) New Equipment
These were all installed last week for your children's enjoyment. We do not allow children to use them or the ball cage before school, as some did on Tuesday. But the children will make good use of them and they add to the fun at break and lunch times.
7) Walking to School
We have more families walking to school or parking and striding which is helping our Travel Plan, aimed at reducing car travel. Families tell me it is making them all trimmer and fitter. Y6 won the walk to school trophy last week. Very well done Y6.
8) Behaviour Awards
Most children will shortly be receiving their Diamond Behaviour Award for fantastic behaviour up to half term. We have so many wonderful children that we are so proud of. Other children will receive their next award. We do currently have some children who are making wrong choices and are in regular detention. Luckily it is a few children but we are writing to parents/carers of these children so you can help support our good behaviour.
9) Dates for your Diary

Saturday 12th May
AM – Good Attendance Visit to Manchester
Monday 14th –
Thursday 17th May
KS2 SATS
Thursday 17th May
Afternoon Attendance Award to Trentham Monkey Forest
Friday 18th May
Y6 Slavery Museum Visit, Liverpool
Saturday 19th May
May Fun Run – 9am – 10:15am
Tuesday 12th June
Sports Day 1
Thursday 14th June
Family Picnic 1:45pm – 2:45pm
Friday 15th June
R1/R2 Class Assembly (parents/carers welcome)
Tuesday 19th June
Reserve Sports Day
Thursday 21st June
Reserve Sports Day
Tuesday 26th June
Reserve Sports Day
Saturday 7th July
Community Summer Fair; 12pm – 2pm
10) Lates
This has such a negative impact on learning and disrupts lessons. As being late results in children missing their morning guided reading session, all late pupils will be kept in on a Fridays by
Mrs Ramsden to catch up. Please aim to be in school by 8:45am!
Disappointingly, this week's numbers of late pupils are:

Thursday
1
Friday
4
Monday
Bank Holiday
Tuesday
5
Wednesday
6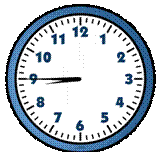 Often it is the same children who are missing out on their learning.
11) Celebration Assembly
Our children/classes who received awards on this week are:

Y1
Heba Hanif
Y1/2
Valentina Conkova
Y2
Sophie-Mae Brichall
Y3
Jacques Theron
Y3/4
Hashim Mehmood
Y4/5
Robert Brain
Y5
Rhys Wooliscroft
Y5/6
All of 5/6
Y6
Aiden Johnson
Smart School Uniform
Y6
Headteachers Award
Jackie Li / Ryan Bithell / Louie Wilson
Headteachers School Uniform
Leeza George / Lola Birchall / Rhiena Miah
Dusty Bin
Y5
Y6 Prefects Award
Y3
Lunchtime Trophy
Y1
Lunchtime Supervisor's Award
Ricardo Gordon / Ethan Pollitt
Time 4 Sport
Y1/2
Attendance Reward – Cinema Voucher
Millly-Mae Gray
12) Attendance Awards
Given out for data collected w/b 23/04/18:
Whole School Attendance: 97.8% (Government target is 95%)
Class Attendance:
• 1st Place – Y1, Y1/2, Y6 – 99.3%
• 2nd Place – Y4/5 & Y3/4 – 97.9%
Pupil Attendance:
• 1st Place – Katy Conkova
• 2nd Place – Angelina Abraham
Yours sincerely
Mrs P Bloor
Headteacher