Newsletter Summer Term 6
Dear Parent/Carer
To match the super weather, we have had a lovely focus on learning this week.
1) Our Talking Topic; Healthy Lifestyles
This week we have been talking about how looking after ourselves is so important. We talked about the need for exercise and a balanced diet to keep fit and trim. Also, how obesity is a health problem. But we also talked about having a healthy mind and spirit.
2) Our Value; Responsibility
We are so lucky at St Johns to have so many responsible pupils who are keen to take on extra jobs. A special well done to Carson Murry, Jessica Hall & Reginald Jegede in nursery, Tommy Dowley R1, Aleena Abraham R2, Michael White & Sasha Snell Y1, Kyle Silvester Y1/2, Lexi Fradley-Degg Y2, Rian Webster & Alexandra Vladut Y3, Hashim Mehmood & Bethany Morrey Y3/4, Anto Yohannan & Jessica Chittock Y4/5, Rhys Wooliscroft & Eve tams Y5, Leona Johns & Jonathon Harvey Y5/6, Sedra Osman & Aiden Johnson Y6 who have all been really responsible this week.
3) Testing
We have completed statutory testing in Y6 and Y2. The children in Y2 have been brilliant this week and really tried hard. As a result of tests, we look at what we need to teach more of. The focus is next on writing assessments. I was going to London to deliver tests to our poorly Y6 pupil but unfortunately, she is not up to it. Y6 are writing to Erin this week and we continue to support the family and send her all your best wishes.
4) Y6 Liverpool Visit
After SATs Y6 visited the Slavery Museum and Titanic Exhibition in Liverpool. The group were fantastic and learnt a lot. Two members of the public came up to us and praised the behaviour and focus of the group.
Very well done to Y6!
5) Monkey Forest Visit
51 children thoroughly enjoyed this attendance reward visit.
6) Fun Run
67 took part on this early fun run which takes place in many schools in the city. It was a wonderful start to a busy day. Very well done to Charlie Simpson Y6 and Phoebe Skyes who were the first boy and girl and to everyone who took part.
7) Anti-social Behaviour
Sadly, as parents/carers waited for the coach from the Monkey Forest a local youth came onto school grounds and used foul language and made racial comments. I have pictures of him and have forwarded them to the police.
I know who it is and it is one of a few causing havoc in the area. They did not last long at St Johns and were excluded from Oakhill and then from high school (schools should have to put up with disruptive behaviour that effects other pupils). Their destination will be in the justice system.
8) Events/Activities in School
All KS1 and KS2 classes this week have had a visit from Zoolab for a workshop all about Rainforest Discovery. The children learned all about the different layers of a rainforest and what different animals live in those layers. Zoolab brought along many different animals, including a giant millipede, a chili-rose tarantula, giant stick insect and an Australian tree frog, which the children could look at and handle. He also brought along two Australian gerbils as a cute, cuddly treat!
Y4/5 had an interesting visit to the Synagogue and Y5 visited the Sikh Gudwara. The children were all very respectful. Thank you to the governors Miss Smith, Rev Chris Ruston and Mrs Rushton who accompanied the staff.
This is faith and understanding week and all classes are looking at the faiths of the main religions represented in the school. This is so important for the children growing up in a multi-cultural country where tolerance and respect are so important.
Well done to the girl's football team who managed a super goal before their tournament was cancelled on Monday due to torrential rain and thunder. We will try again on Friday at 2pm.
9) Parents/Carers Count2 (our parents/carers maths tip)
Practise finding fractions of amounts with your child by 'splitting objects into groups' e.g. 20 beads or pieces of pasta into groups of 4 – how many are in each group? What if we find ¾? How many would be in 3 groups?
10) Mugs
As a celebration of our second good Ofsted, we have purchased a St John's school mug as a memento. I hope you like them as they have been made by a local pottery firm.
11) Dates for your Diary

Monday 28th May – Friday 31st May
School Closed for Half Term (Re-opens Mon 4th June)
Tuesday 12th June
Sports Day 1
Thursday 14th June
Family Picnic 1:45pm – 2:45pm
Friday 15th June
R1/R2 Class Assembly (parents/carers welcome)
Tuesday 19th June
Reserve Sports Day
Thursday 21st June
Reserve Sports Day
Tuesday 26th June
Reserve Sports Day
Saturday 7th July
Community Summer Fair; 12pm – 2pm
12) Lates
This has such a negative impact on learning and disrupts lessons. As being late results in children missing their morning guided reading session, all late pupils will be kept in on a Fridays by
Mrs Ramsden to catch up. Please aim to be in school by 8:45am!
Disappointingly, this week's numbers of late pupils are:

Friday
2
Monday
4
Tuesday
7
Wednesday
1
Thursday
8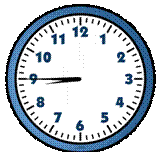 13) Celebration Assembly
Our children/classes who received awards on this week are:

Y1
Lola Marshall
Y1/2
Chelsee Hodgkinson
Y2
Amira Shilik
Y3
Holly Gaskell
Y3/4
Joshua Tok
Y4/5
Theo Lovell
Y5
Adeel Farooqi
Y5/6
Holly Bentley
Y6
All of Y6
Smart School Uniform
Y1
Headteachers Award
Eve Tams / Imogen Hampton / Muhammad Daim
Headteachers Uniform Award
Selim Saygili / Hannah Rejith / Alesia Deffert
Dusty Bin
R1
Lunchtime Trophy
Dylan Colclough / Kevon Ratnayake
Eco Trophy
Y3
Walk to School
Y4/5
Time 4 Sport
Y4/5
Attendance Reward – Cinema Voucher
Dania Mousa
14) Attendance Awards
Given out for data collected w/b //17:
Whole School Attendance: 98.4% (Government target is 95%)
Class Attendance:
• 1st Place – Y2, 100%
• 2nd Place – Y6, 99.1%
Pupil Attendance:
• 1st Place – Chloe Kirk
• 2nd Place – Surra Osman
Yours sincerely
Mrs P Bloor
Headteacher