Newsletter Summer Term 7
Dear Parent/Carer
We start the last half term of the academic year with lovely weather that we all hope lasts. All the children seemed pleased to be back on Monday after the half term break. They have made an excellent start to improving their progress even further by doing excellent work. We are so lucky to have such keen hard-working children at St Johns.
1) Our Talking Topic; Changes

This week we have been thinking about 'changes' and how everyone can do things differently to make a difference. The children were told the parable of 'The Lost Coin' and how like God, we make sure every single pupil is well looked after and is special.
2) Our Value; Co-operation
This week we have been thinking about co-operation and how important it is to be a team member. Very well done to Iyla Roberts Nursery, Justin Sose R1, Eva Anish R2, Scarlett Griffiths Y1, Ameerah Ibrahim Y1/2, Michael Jimenez- Junior Y2, Anannya Sinilraj Y3, Robyn Whieldon Y3/4, Jessica ChittockY4/5, David King Y5, Adithya Sanil Y5/6 and Sedra Osman Y6 who staff have praised for their co-operation this week.
3) Class of the week
R2 – A group working in the construction area.
4) Club of the week
The girl's football team.
5) Sport's Day
We allocate 4 dates for sport's day and go for the first best day to get both EY/KS1 in the morning and KS2 in the afternoon. Please check your child's pumps still fit so everyone will be ready. Let's hope it is not like last year when we struggled to get it in after 4 wet days! But so far it looks good for next Tuesday (12th June) so fingers crossed.
6) Awesome Walls Visits
KS1 and KS2 all have a visit to Awesome Walls in Longton which is an indoor climbing centre. They will have a lesson with the instructors, children who have been before have loved it. We are giving this free to all children to help family budgets and some is from the Stoke Opportunities Fund to give children a new experience. We picked a physical one to help children's fitness. Early years will have the Space Bus on Friday for their activity.
7) High School Destinations
This year our Y6 are going to the following secondary schools:
Clayton
6
Newport Girls
1
Trentham
2
St Joseph's
2
Newcastle under Lyme School
1
Thistley Hough
14
Ormiston
1
John Fisher
1
8) Events/Activities in School
Well done to the girl's football team who took part in a city tournament and came third. They all played well against children who play outside of school for local teams. Ella Curzon was the player of the tournament.
Well done to Ashton Barnett, Matthew Bradburn, Daniel Polhos and Holly Gaskell who achieved their Beginner's Certificate at school swimming recently.
We had so many top behaviour awards given out before half term. Very well done to these excellent children. Other children received their next award for improvement which is super.
Well done to Jeffrey Manthottathil Job in Y1 whose recount of the Zoolab visit is attached to the newsletter. What wonderful writing of a great visit for the children.
9) Fundraising for a Cow for Kenya.
The children wanted to buy another cow following the visit by teachers from our partner school. We raised £90 from a juice and bar day and need to add to this to hopefully buy 2 cows. Miss Edwards is organising a non-uniform day on Friday 15th June for a £1 donation. If you do not wish to take part then the children can come in normal uniform. The children will be naming the cows which they love doing. There will also be juice and a bar for 50p. Please send in cash for this fund raiser, thank you.
10) Northwood Athletics- 29th June
The team has been chosen after children were 'run off' in classes and is a gifted and talented opportunity for KS2 children whose behaviour is exemplary. Children always look forward to this and sporting parents/carers probably remember taking part themselves. They have been practising and will be doing more at lunchtimes. Parent/carers can come along to watch, but the stadium has limited parking and is no longer free.
11) Contact Numbers
Recently we have not been able to contact parents/carers or relatives which we need to do in an emergency. If you have changed your number or other contacts please let the office know as soon as possible or send in the information with your child.
12) Reading Rockets/Premier League Reading Incentive
We are relaunching these this half term, children move up the rocket when they read 4 times at home and the diary is signed by parents/carers. The children love seeing their name move up the rockets or in the leagues. Reading at home is so important for your child's progress and education. I took a group for the KS1 SATs and checked on 2 children who struggled with the reading test; neither child read regularly at home, while others who did do brilliantly. We are very pleased with the results at KS1 which have improved greatly this year.
13) Staff News
Many parents/carers already know, but I shall be retiring in July after 13 years as Headteacher at St Johns, and a long teaching career in Stoke on Trent.
It has been my privilege to be the first head of St Johns, amalgamate two schools and move this school to one with excellent academic results with lovely happy, well behaved pupils that has established itself in the community. The support from the great staff teams, parents/carers and the governors has been outstanding and made my job easier.
This progress will continue under the new head Mrs Cooper, who starts in September, and will lead the school on the next stage of its successful development.
However, there is still a lot of good learning to be done and I am determined to keep the school with a good focus for all the children right to my last day, as parents/carers would expect.
14) Summer Concert KS1 and KS2
This will be called Welcome to the 21st Century and will involve all classes from Y1 to Y6 taking a decade each. I know the children love this and it adds to team work and self-esteem. Class teachers will shortly be asking you to help with costumes as usual and we thank you for your help here.
15) KS1 Good Attendance Tea Party and Prizes
On Friday the children with 95% or better attendance will have a tea party and receive a prize to celebrate their excellent attendance.
16) Cycle to School Day
For the summer term we are making Wednesdays 'cycle to school day'. Let's see how many children take part in this active travel idea.
17) Holiday Work
Over the holidays we had an insect garden area made, the lines repainted, 2 new security cameras added and new flooring in part of the nursery and KS2 toilets. All will keep the school looking smart and up to date.
18) Reminders
The School Summer fair will be held on Saturday 7th July from 12pm until 2pm. There is a class collection list attached to this newsletter. Please help us to fundraise at this great community event by sending in a donation.
19) Dates for your Diary

Date to Be Confirmed
Family Picnic (no longer on Thursday 14th June)
Tuesday 12th June
Sports Day 1
Wednesday 13th June
New Intake Meeting – 5:30pm
Friday 15th June
R1/R2 Class Assembly – 9:05am (parents/carers welcome)
Friday 15th June
Fundraising for Kenya – Non Uniform Day £1.00 & Juice & Bar 50p
Friday 15th June
Special Menu Day – Beatles Theme (see below)
Tuesday 19th June
Reserve Sports Day
Thursday 21st June
Reserve Sports Day
Tuesday 26th June
Reserve Sports Day
Thursday 28th June
Early Years end of year celebration disco 3:00pm – 3:45pm £1.00
Saturday 7th July
Community Summer Fair; 12pm – 2pm
20) Lates
This has such a negative impact on learning and disrupts lessons. As being late results in children missing their morning guided reading session, all late pupils will be kept in on a Fridays by
Mrs Ramsden to catch up. Please aim to be in school by 8:45am!
Disappointingly, this week's numbers of late pupils are:

Thursday
5
Friday
8
Monday
6
Tuesday
5
Wednesday
7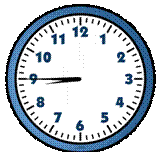 21) Celebration Assembly
Our children/classes who received awards on this week are:

Y1
Hannah Maria
Y1/2
Ratan Sangaraju
Y2
Joshua Webster
Y3
Daniel Polhos
Y3/4
Leah-Rose Walker
Y4/5
Shay Cosgrove
Y5
Evan Davies
Y5/6
Adithya Sanil
Y6
Joel Sheldon
Smart School Uniform
Anaya Khalik / Katie Bellard-O'Shea / Jayden Warren
Headteachers Award
Evan Davies / Ebony Knowles / Ennis Kolasinac / Jasmine Hall
Dusty Bin
Y2
Y6 Prefects Award
Y4/5
Cinema Voucher
Landon Coates
Lunchtime Supervisors Award
Grace Wain / Jackson Fabre
Responsibility
Taylor-Jay Barlow / Molly-May Heywood-Cox
Eco Trophy
Y6
Time 4 Sport
Y4/5
22) Attendance Awards
Given out for data collected w/b 14/05/18:
Whole School Attendance: 98.1% (Government target is 95%)
Class Attendance:
• 1st Place – Y5/6, 100%
• 2nd Place – Y5, & Y4/5, 100%
Pupil Attendance:
• 1st Place – Hannah Rejith
• 2nd Place – Leah-Rose Walker
Yours sincerely
Mrs P Bloor
Headteacher
Summer Fair Class List
CLASS
ITEM TO BRING
Nur
Tombola items
R1
Cakes
R2
Teddies/Soft Toys
Y1
Sweets/Chocolate
Y1/2
Small prizes
Y2
Toiletries
Y3
Bric-a-Brac
Y3/4
Toys
Y4/5
Tins/Packets of food
Y5
Hamper goods
Y5/6
Bottles/Jars
Y6
Prizes
Poem written by Jeffrey Manthottathil Job in Y1: