Newsletter Summer Term 8
Dear Parent/Carer
The summer term, with all its many additional activities is starting to gallop. The super weather is helping the children to get lots of active breaks and lunchtimes.
1) Our Thinking Topic – Honesty
This is something we talk about a lot at St John's and fits in with our learning mantra about always doing the right thing. The children were told a story about stealing and the consequences.
2) Our Value; Resilience
This is something all our children showed on sport's day when they all brilliantly carried on and finished the races. Very well done to all the children for their great efforts.
3) Sport's Day
Thank you to families who came to support and enjoyed a great sporting occasion organised brilliantly by the staff. There were some brilliant performances and all the children did really well with big smiles at the finish. Some parents/carers commented how smart all the children looked, which they did.
We give all the children a PE top and shorts and will be doing so again for next year.
4) Good News
It was lovely to have Erin our Y6 pupil visit last week as she starts her recovery and comes home for a few days. It was also lovely to see Owen an ex pupil who has been seriously ill starting back at high school for an hour a day. It really does put things into perspective.
5) KS2 School Team for Northwood
This is next Friday all day and letters to invited pupils have already been sent out. Just a reminder that the children will need to come in a tracksuit/joggers/leggings with a cotton top. The children will be given a colour coded athletics top for their year group.
6) Family Picnic
This has been arranged for Thursday 5th July at 1:45-2:45pm. Letters were sent out on Wednesday. Please make sure slips are returned as soon as possible. Following an issue last year Mrs Ramsden has decided that children can only go with a parent/grandparent, other family members are welcome to join them as usual.
7) Local MP
Information about the changes to the rules for free school meals and universal credit is attached to the newsletter from Gareth Snell MP.
8) Dates for your Diary

Friday 15th June
R1/R2 Class Assembly (parents/carers welcome)
Friday 22nd June
Northwood Stadium Town Athletics
Tuesday 3rd July
Y2 Stanley Head Visit
Wednesday 4th July
Y1 Stanley Head Visit
Thursday 5th July
1:45pm – 2:45pm Family Picnic
Friday 6th July
Y1/2 Stanley Head Visit
Saturday 7th July
Community Summer Fair; 12pm – 2pm
Tuesday 10th July
School Concert 1:30 & 6:00pm
Wednesday 11th July
School Concert 9:15am
Tuesday 17th July
Leavers Presentation 6:00pm
Wednesday 18th July
9:00am Reception Graduation
Friday 20th July
School Closes for painting at 2pm
Wednesday 5th September
School Re-opens to Pupils
9) Lates
This has such a negative impact on learning and disrupts lessons. As being late results in children missing their morning guided reading session, all late pupils will be kept in on a Fridays by
Mrs Ramsden to catch up. Please aim to be in school by 8:45am!
Disappointingly, this week's numbers of late pupils are:

Thursday
4
Friday
6
Monday
1
Tuesday
8
Wednesday
2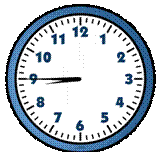 Often it is the same children who are missing out on their learning.
10) Celebration Assembly
Our children/classes who received awards on this week are:

Y1
Ajeesa Saji
Y1/2
Sadia Hashemi
Y2
Ellie Ruane
Y3
Matthew Bradburn
Y3/4
Daniella Gradiz
Y4/5
Dariush Maasomipori
Y5
Kane Silvester
Y5/6
Grace Leese
Y6
Skye-Lea Shaw
Smart School Uniform
Aaliyah Tinsley/Anaya Khalik /
Anna Brear / Charlotte Hammond
Excellent Behaviour
Molly-May Heywood-Cox
Headteachers Award
Berrie Johnson / Archie Bourne
Lunchtime Trophy
Y5/6
Lunchtime Supervisor's Award
Jessica Cotterill / Hanna Maria
Time 4 Sport
Y4/5
Walk to School Award
Y6
Attendance Reward – Cinema Voucher
Anannya Sinilraj
11) Attendance Awards
Given out for data collected w/b 21/05/18:
Whole School Attendance: 97.1% (Government target is 95%)
Class Attendance:
• 1st Place – Y1/2, 100%
• 2nd Place – Y5, 99.6%
Pupil Attendance:
• 1st Place – Ashton Barnett
• 2nd Place – Esa Haq
12) Attachments
Yours sincerely
Mrs P Bloor
Headteacher