Newsletter Summer Term 10
Dear Parent/Carer
We have had a lovely learning week in school and many interesting activities for the children as well as a focus on reading.
1. Our Thinking Topic; Christian Hero's
This week classes have looked at people who put themselves before others.
2. Our Value; Honesty
This is a strength of the children at St Johns and we are all always impressed by the children's honesty, which is taught from nursery upwards.
3. Club of the week; Athletics Team
43 children on Friday went to Northwood Stadium to compete in the town sports. They all competed well and thoroughly enjoyed the day which saw some superb performances. We have Samira Shilik, Cindy Li, Oliver Woodward, and Liam Davis at least in the Stoke team for the City Athletics competition on Monday 16th July at Northwood all day which is fantastic.
All our children were brilliantly behaved, which was not the case for all the schools competing. We always teach and insist on good behaviour when out of school.
4. Town Cricket
The team took part in a tournament last week winning one match and losing another. A member of staff officiating with me at Northwood commented on how polite and respectful the team were. Very well done to Samira Shilik, Joel Sheldon, Sedra Osman, Jensen Nguyen, Jackie Li, Sam Kirk, Charlie Simpson, Ricardo Gordon and Vaughn Juguilon who represented the school so well.
Charlie and Sedra were voted the players of the tournament. Very well done to this group of children, who Miss Cruxton was very proud of.
5. 7Town Girl's Rounders
This was on Monday and the team came 2nd losing only by one rounder! We host the competition on our wonderful grounds and it was a well-supported event. Well done to the girls,
Miss Mazzei was very impressed with them.
6. Awesome Walls Visits
All KS1 and KS2 classes have had a fantastic visit to this indoor climbing centre as part of our 'Health, Wellbeing and Fitness week' later in the term. The children thoroughly enjoyed this active challenge. We were also able to rearrange the visit for 3 children who were off celebrating Eid so no one missed out. All these visits have been provided at no cost to families.
We have the England flag on the flag pole, let's hope it is up for a long time!!
7. Summer Fair Saturday – 7th July 12pm-2pm
This is a week on Saturday and raises funds for school visits like Awesome Walls and the Space Bus. Please put the date and time on your calendar.
Each class is collecting something as prizes for competitions or other stalls. This week we are collecting bottles and tins for a raffle stall and toiletries.
Please donate something so we have a lot of prizes for families to win.
It is organised as a fun day with games, activities, and a bouncy castle for the children with raffles and food for the adults. Everything is priced at good value.
8. Names for the Cows
The School Council voted on the names, each class had proposed for two cows for our partner school in Kenya and the winning names were 'Luna' and 'Buttercup'. We have also been able to send some money for the school to buy paper and exercise books. All the children their have to provide their own pencil. Thank you for your caring charity support.
9. School Swimming
Well done to Morfeas Chatzopoulos, Elliot Pye and Jasmine Hall who passed their length certificate at school swimming. Swimming lessons continue until Friday 13th July.
Like you, I was shocked to hear of the incident at Westport Lake this week and feel for the boy's family following this tragedy. Please take this opportunity to talk to your children about the danger of open water. The low temperature causes cramps, shock and heart attacks even to a strong swimmer.
10. Y6

Y6 had a motivational day by an outside provider last week that centred on setting goals and what they can do to achieve their targets in the future.
This week they had an e-safety learning day undertaking a drama presentation. The children learnt about keeping safe on line which is so important. They were very responsible during this learning.
11. Behaviour
There are a few children who are amassing multiple yellow cards and red cards. Whilst it is lovely to have compliments from outside about your children's behaviour and Ofsted rated our behaviour really high, these few children are spoiling the education of other children and are near exclusions. We place high expectations on all the children and our families.
There are a group children in KS2 not allowed to the top yard (so they are clear on our CCTV cameras) and with shortened lunch times so other children's play is not affected. There are also a group of children who are misbehaving on the way out of school. They will have consequences and if we can't trust a pupil they will have to be collected by parents/carers whatever the age. Two children have worked in isolation last week and we hope parents/carers take sanctions in case of poor behaviour. St Johns has high standards in work and behaviour. Our ranking last year of 10th in the local authority is because of this.
Sadly there has been a few incidents of unacceptable behaviour from adults on the school premises recently. This lets the area down and sets a bad example to children. 'Children learn what they live'.
12. Damaged Pavement
I reported the dangerous slab in Wheatly Avenue and the glass to Councillor Jacki Barnes that parents/carers have told me about. I had an email saying both actions would be carried out within 5 days and they have.
13. Hot Weather

We have a lot of children and staff suffering from hay fever who are managing really well in this lovely spell of weather. We insist all children take their jumpers off to go outside and we have lovely shelters on each playground. Please apply any sun lotion at home as we have had children arriving sunburnt on Monday.
14. Health, Fitness and Well Being Week
This is being organised and involves lots of exciting and interesting learning. Please make sure your child has their P.E kit in school. We have a skipping workshop, dance classes, orienteering, and mindfulness activities. It promises to be great for the children. We are still having a reading focus and children also need to bring their book bags in.
15. School Discos
We had a celebration disco on Wednesday for KS1 and KS2 pupils which was successful and raised funds for the free visits we have had recently. A new venture was an end of term one for early years which was also enjoyed by the children. Thanks to the staff for giving up their time in writing assessment week which involves a lot of marking.
16. Y6 Fundraiser

This year Y6 have decided to sell ice creams for their chosen charity 'Donna Louise'. They will be selling ice creams for £1.00. Please send your child with the cash on the day (Thursday 12th July) if you wish to support this fundraising effort.
17. Staff News
Miss Whalley leaves us today to commence her maternity leave. We wish her all the best and welcome Mr Wiggins who will be taking Y5/6 until the end of term.
18. Child Passport Review – Wednesday 4th July
Parents/Carers of R – Y5 children with child passports (children on the SEN register) are invited for a drop in session after school to review their child's progress.
19. Reminders
All after school clubs stopped last week
Wednesday 4th July is the new intake stay and play 9-10am
The Family Picnic is on Thursday 5th July, 1:45pm-2:45pm. Parents/carers have to look after their children
Saturday 7th July 12-2pm Community Summer Fair at St Johns
Tuesday 10th July (1:30pm & 6pm) School Concerts
Wednesday 11th July (9:15am) School Concerts
Thursday 12th July – Y6 Ice Cream Fundraiser
Tuesday 17th July – Y6 Leavers Presentation
Wednesday 18th July 9:05am Reception Graduation
Friday 20th July – School Closes at 2pm
20. Lates
This has such a negative impact on learning and disrupts lessons. As being late results in children missing their morning guided reading session, all late pupils will be kept in on a Fridays by
Mrs Ramsden to catch up. Please aim to be in school by 8:45am!
Disappointingly, this week's numbers of late pupils are:

Friday
6
Monday
6
Tuesday
3
Wednesday
2
Thursday
1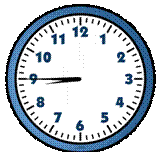 Often it is the same children who are missing out on their learning.
21. Celebration Assembly
Our children/classes who received awards on this week are:

Y1
Selim Saygili
Y1/2
Kyle Silvester
Y2
All of Y2
Y3
Ashton Barnett
Y3/4
Alex Bellard-O'shea
Y4/5
Chloe Kirk
Y5
Sheza Hanif
Y5/6
Leona Johns
Y6
All of Y6
Smart School Uniform
Hannah Biji / Lola Howard
Headteachers Award
Grace Wain
Headteachers School Uniform
Jessica Davies / Faith Howard
Lunchtime Supervisor's Award
Oliver Woodward / Aliya Davidson
Friendship Value
Oliver Brereton-Lewis
Mrs Bloor Special Award
Anna Brear
Cinema Voucher – Attendance
Ethan Pollitt
22. Attendance Awards
Whole School Attendance: 98.1% (Government target is 95%)
Class Attendance:
• 1st Place – Y5/6, 100%
• 2nd Place – Y1/2 & Y2, 99.3%
Pupil Attendance:
• 1st Place – Caleb Dalton-Williams
• 2nd Place – Vicky Yu
Yours sincerely
Mrs P Bloor
Headteacher