Newsletter Summer Term 11
Dear Parent/Carer
As we bask in the hottest June for 40 years, I hope you are manging to enjoy the weather and keep cool.
1. Team of the week
Very well done to the seven children who have been chosen to represent Stoke in the City Athletics. A special well done to Liam Davis and Oliver Woodward who are doing 2 events.
2. Hot weather
We have made sure all the children are cool by taking jumpers off, staff filling water bottles twice daily and making any outside lesson only 20 minutes long. What has been lovely for the children at lunch times is the outdoor shelters that we have on each playground. Popular this week has been playing games under the shelter on the KS2 playground.
3. MP Visit
Gareth Snell your local MP visited the school last week and was most interested in the progress and results all the children make. He was also impressed with our attendance. I told him that all our Key Stage results from EY to Y6 have improved again this year. He commented on the quiet purposeful atmosphere and how polite and hardworking your children were. What a lovely compliment for all the children.
4. Concert Information for New Families
The concert involves classes from Y1 to Y6 and is put on three times to help all families see their children. We put on an evening performance for parents/carers who might not be able to take time off work and I am so grateful to the staff who have to rearrange their own childcare to be there. Classes are having half an hour practices inbetween other work this week.
Class teachers will or have asked for help with costumes which you are brilliant at helping with and we thank you for this support as usual. We do a dress rehearsal on Monday afternoon. The aim is for all children to be on the stage, adding to team work and self-esteem as well as having fun. I know families traditionally enjoy it these concerts. Tickets are organised through the school office.
5. School Reports
These are being completed and I am currently writing my comments. What is very noticeable is that when parents/carers engage with their children's learning, they make more progress. Some parents/carers do not hear their children read (which takes no time at all) or ensure homework is done, and many of these children are falling behind.
Children are at school for 15% of their waking hours and according to research, if parents/carers engage, their child's attainment measures increase by 15% regardless of the family's social background. We constantly talk and have high aspirations for your children and I know the majority of families share these.
6. Our Talented Pupils

Well done to Lola Birchall R2 who recently passed her 'Prepatory Ballet Exam' with distinction!
Also, Sophie-Mae Birchall Y2 who passed her 'Primary Ballet Exam' with distinction.
India Vickers Y6 who passed her next piano exam 'LCM Step 1'.
Alan Sose who learnt to ride a bike this week at the BMX lunchtime club.
Very well done to one of our ex-pupils Caleb Johnson who came runner up this week in the 'Engineer of the Year Competition'! It is always lovely to hear how well our ex pupils are doing.
7. Disco
The children thoroughly enjoyed the disco which raised £505 to subsidise the school. As a new venture the nursery and reception children had their own disco, they all looked lovely and really enjoyed it.
8. School Community Fair 10-12pm

This is on Saturday but because of the football (what a great win) and the midday heat it is now taking place at 10am – 12pm. So you can get up, come and bring your children to have a go on some lovely activities, have coffee & cake or a hot dog and win a prize. Then go home and get ready for the football. We have had 3 classes go on free visits this week, so please support our annual fund raiser that enables us to book these memorable visits.
9. Lates
This has such a negative impact on learning and disrupts lessons. As being late results in children missing their morning guided reading session, all late pupils will be kept in on a Fridays by
Mrs Ramsden to catch up. Please aim to be in school by 8:45am!
Disappointingly, this week's numbers of late pupils are:
Thursday
4
Friday
3
Monday
11
Tuesday
13
Wednesday
6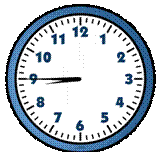 Often it is the same children who are missing out on their learning.
10. Dates for your Diary

Thursday 5th July
1:45pm-2:45pm – Family Picnic
Saturday 7th July
10am-12pm – Community Summer Fair at St Johns
Tuesday 10th July
1:30pm & 6pm – School Concerts
Wednesday 11th July
9:15am – School Concerts
Thursday 12th July
Y6 Ice Cream Fundraiser
Tuesday 17th July
Y6 Leavers Presentation
Wednesday 18th July
9:05am Reception Graduation
Friday 20th July
School Closes at 2pm
Yours sincerely
Mrs P Bloor
Headteacher