Newsletter Summer Term 9
Dear Parent/Carer
As we continue to enjoy the good weather, the children are making the most of outdoor breaks and lunchtimes. The classes are doing the 'Style Mile' twice a week to work on children's fitness, which they all enjoy completing.
1) Our Talking Topic; Courage

This week the children were told the story of 'Daniel and the Lions', and told how it is important to stand up for what you believe in even if others try to persuade us to do otherwise. "It takes courage to stand alone" the children were told. Please talk to your children about this.
2) Our Value; Friendship
This is something your children are brilliant at.
3) Club of the Week Picture
Mrs Colley's art club with their masterpieces. As we are starting to work on concerts and reports, there will be no more after school clubs although the lunchtime ones are continuing.

4) Class of the Week R1
R1 performed a brilliant class assembly last week which families were able to enjoy.

5) Events/Activities Last Week
The non-uniform day and juice and bar raised £400 for the cow. We can now buy two cows which the School Council have asked for. Name suggestions from each class and will picked shortly. This was a great effort.
We had an excellent transition meeting for children joining St Johns in September in nursery and reception.
Very well done to all the Y1 children who had their statutory phonics test last week. I was impressed with their maturity. Results will be given to parent/carers in the school report. We are very pleased with the results and shows the importance we place on phonics and your support with homework.
6) Y6 High Schools
Staff are visiting the children from the various schools they are going to. One teacher told a Y6 pupil last week that their hairstyle was against school rules and would warrant the pupil being put in isolation for 2 days.
St Johns, like all schools wants children to stand out for academic reasons and not for standing out with a fashion hair cut that distracts other children. High schools tend to issue harsher punishments for uniform violations, so the good standard we insist on at St Johns is for good reasons. Of all the children I know who have been excluded from schools, (their future ruined) not obeying school rules has been the key reason.
7) Celebration Disco
This will be next Wednesday 27th June. As always Y6 will have free entrance. Other pocket money toys/refreshments will be on sale as well. Parents/carers are asked to pay for the disco on ParentPay and send cash for any treats.
8) School Concert
We are starting in earnest preparing for our concert 'Now that's what I call the 21st Century'. "This will involve all KS1 and KS2 classes performing on the stage. Children will be sent home with words to learn so you will get a flavour of it!! It is always a wonderful celebration. We do three performances, Tuesday 10th July 1:30pm & 6:00pm and Wednesday 11th at 9:15am so there is plenty of opportunity to see your talented children. Letters re tickets are included with the newsletter. Please return this as soon as possible so that we can get the tickets to you.
9) Family Picnic: Thursday 5th July, 1:45pm – 2:45pm
Please make sure if you are attending that the reply slip is sent in by Friday this week.
10) KS1 Dinners
All Reception, Y1 and Y2 children are given a free meal by the government. A few children have started bringing sandwiches even though there are always sandwiches on offer for free. All the furniture and staff in the hall are provided by City Catering and we have to get hot dinners served throughout the school in 45 minutes. So any packed lunches in KS1 will have to be eaten in the nursery later which interferes with our timetables. Please have your child taking advantage of the free food.

11) Book Bags
As smart school uniform is so important, all children this year will be getting a new free book bag, which is also a help to family budgets. They have been ordered and should be here before the end of term. As normal, all children of statutory school age, Reception to Y6 are being given a free PE top and shorts. These will be given out on the first day in September. Children will still need the same colour coded PE bag and pumps on that first day. This system works really well and the school is helping you to keep the children looking smart.
12) Dates for your Diary

Friday 22nd June
Northwood Stadium Town Athletics
Tuesday 3rd July
Y2 Stanley Head Visit
Wednesday 4th July
Y1 Stanley Head Visit
Thursday 5th July
1:45pm – 2:45pm Family Picnic
Friday 6th July
Y1/2 Stanley Head Visit
Saturday 7th July
Community Summer Fair; 12pm – 2pm
Tuesday 10th July
School Concert 1:30pm & 6:00pm
Wednesday 11th July
School Concert 9:15am
Tuesday 17th July
Leavers Presentation 6:00pm
Wednesday 18th July
9:00am Reception Graduation
Friday 20th July
School Closes for painting at 2pm
Wednesday 5th September
2018 School Re-opens to Pupils
13) Lates
This has such a negative impact on learning and disrupts lessons. As being late results in children missing their morning guided reading session, all late pupils will be kept in on a Fridays by
Mrs Ramsden to catch up. Please aim to be in school by 8:45am!
Disappointingly, this week's numbers of late pupils are:

Thursday
6
Friday
1
Monday
4
Tuesday
2
Wednesday
7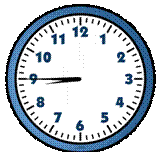 Often it is the same children who are missing out on their learning.
Yours sincerely
Mrs P Bloor
Headteacher