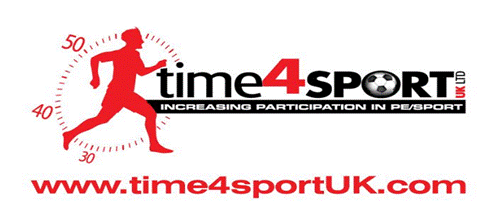 Time 4 Sport Sports Camp Report
Name    St Johns Primary School Sports Camp
Dates    15th – 16th February 2014.
Times    9am – 3pm (Monday & Tuesday)
Attendance
The camp this year was organised a little differently this year with children from years 1 and 2 invited on the Monday and children from years 3, years 4 and years 5 invited on the Tuesday. Only pupil premium children were invited to attend. 7 children signed up for the KS1 day with 4 attending and 17 signed up to the KS2 day with 13 attending.
What activities took place?
Throughout each day children participated in sports which included football, handball, netball, dodge ball, bench ball, basketball, football kwik-cricket. Team building activities were also played, which allowed team to bond together and build a good relationship with each other and improve on their own skills as well as the teams. We also set up a gymnastic course for the children to test out their skills and abilities and we did some fitness circuits. We also discussed healthy lifestyles and what helps us live a healthy lifestyle. All games required children to have a good understanding of communication, agility, speed and balance.
Outstanding Children?
On the Monday I would like to mention that Macey Simpson was excellently behaved and performed really highly at all of the activities. On the Tuesday Evie Beech Daly deserves a mention as she was again excellently behaved and made a special effort to help the younger children.
What went well?
The facilities at the school are excellent and made it easy to put a variety of activities. Every child got involved in every single activity, working really hard either independently or as part as a team. From a coaches perspective we felt the children really liked the World Cup competitions that we did as the closing activity before the children went home, these competitions were tallied up, and the team that won the most games during the day also got certificates. The team that won the World Cup was the Orange team; this team consisted of Evie Beech Daly, Lilly Mae Barlow, Ryan Bithell and Charlie Simpson.
Lunch time was hassle free due to the staff being able to use the table and chairs used just outside the hall, and this allowed the children to settle down and eat their lunch in an orderly fashion, and we felt the sitting arrangements helped with that.
What could be improved for the next camp?
Obviously the numbers were really low for this camp, which needs to be addressed. The camp could have had all children from KS1 and KS2 mixed together and all children could have attended both days. For the next camp I think with the help of Mrs Ramsden to push some parents to sign up their children will be beneficial to the numbers. In other schools we regularly get 25-32 children attending our camps, this is a mixture of pupil premium children and paid spaces for children attending the school. This could be trial for the next camp. If this doesn't work we could always welcome children onto a community camp. Pupil Premium children being paid direct by the school.
This will need to be discussed at the next meeting.
Planned date for next sports camp?
TBC.