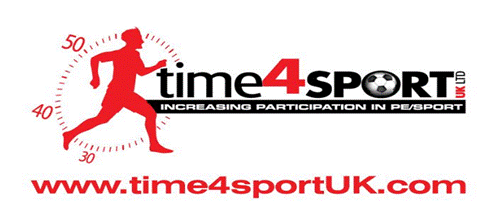 Time 4 Sport Sports Camp Report
Name – St. John's CE(A) Primary School Easter Multi-Sports Camp
Dates – Monday 13th April, Tuesday 14th April and Wednesday 15th April
Times – 10am to 1pm each day
Attendance – Monday 18, Tuesday 18, Wednesday 18
What activities took place? A variety of different sports and games took place such as tagging games and skill games. The children were split into teams over the camp and competed in a world cup tournament where they played lots of different sports. During the world cup the campers played Netball, Dodgeball, Football, Rounders, Rugby, Yoshi, Athletics races and Benchball.
Campers of the week? Isabelle Westwood – She will have the choice of a £25 sports direct voucher, a family Waterworld voucher, a pair of Stoke City tickets or a pair of Port Vale tickets.
What did we signpost the children at the camp too? After school clubs. We told the children about the KS2 after school club on a Monday after school. We also encouraged the children to practise games/activities at home with friends and family, ensuring they stay active during the holidays. Information on Change 4 Life programme and website was also handed out.
What went well? The behaviour of the children was excellent with no issues or any incidents. The support of the school staff was excellent with Mrs. Bettany and Miss Burgess helping wherever possible and helped to keep the flow of the camp preparing drinks and snacks in advance of the children coming to them and setting up and clearing the hall when the camp broke for lunch. The grass was a little wet from the weekends rain and could only be used on the Wednesday. Most activities took place in the hall or on the top yard. All the children engaged in all of the activities and I am confident that every child enjoyed their experience.
What could be improved for the next camp? 25 Children signed up for the camp but just 18 attended each day. The same children attended each day apart from on the Wednesday where one child had a hospital appointment but another attended instead. The families were text in advance of the camp by my Miss Mazzei on the Friday evening before the camp. Miss Burgess called the none attending families on the Monday but didn't manage to get any more children to attend.
Planned date for next sports camp? October 2015