Time 4 Sport Sports Camp Report
Name    St John's Sports Camp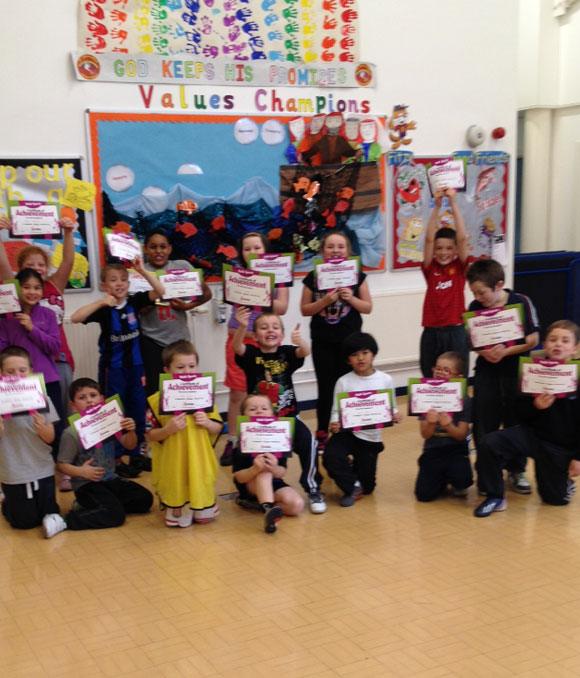 Dates    28th – 30th October 2013
Times    10am – 2pm
Attendance        Over the 3 days we had  20 children each day.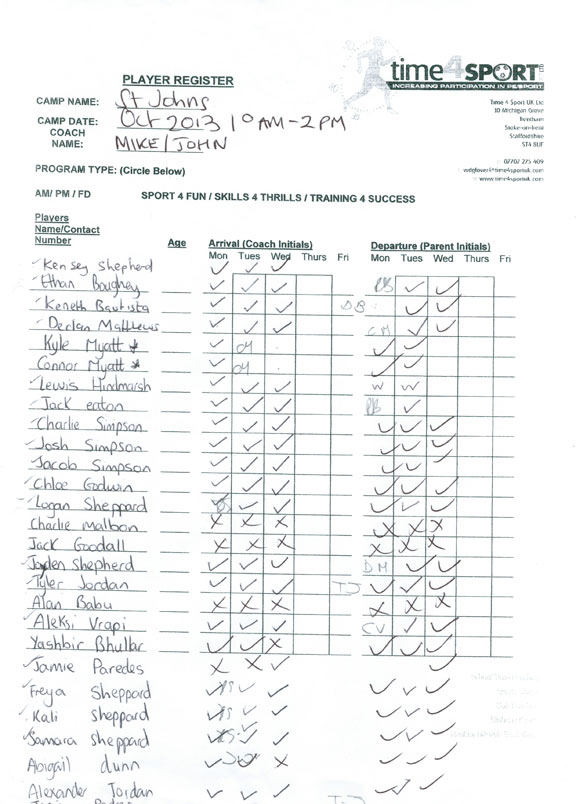 What activities took place?
Lots of sports were played during the week, sports including football, handball, dodge ball, bench ball, basketball, kwik-cricket. Team building activities were also played, working on team skills and communication between team players. Relay races and exercises that needed good agility, balance and coordination were also performed
Campers of the week?
Camper of the week was Jayden Shepherd.  He was a fantastic role model for the other children and lead by example.  Helped encourage and support the younger children.
What did we signpost the children at the camp too?
Active Families Healthy Lifestyle Programme
What went well?
The camp went really well, children got involved in every single activity, working really hard either on their own or during team games. Both myself (Mike Wilcox) and Mr Seabridge felt that children tried some sporting activities that they perhaps never tried before which was nice to see.  Also felt the children were much fresher and alert with the camp just running for three days.
What could be improved for the next camp?
The camp was a real success.  One thing we may look to do for future camps would be to put some calming activities on over dinner time such as a DVD  or board games etc.
Planned date for next sports camp?
Summer holidays 2014