Lunch times at St. Johns are calm and happy times. There is a large range of activities taking place as well as children eating their meal , chatting to friends in a calm well ordered atmosphere.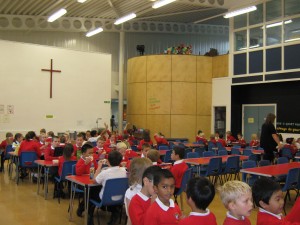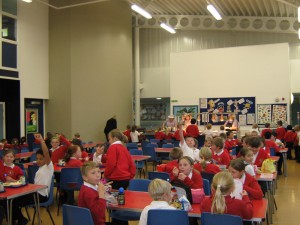 We are a healthy school at St. John's and we would like to see the children bring healthy lunch boxes if they do not have a school meal. We do not allow fizzy drinks, chocolate bars, sweets or nuts.
Lunchtime Activities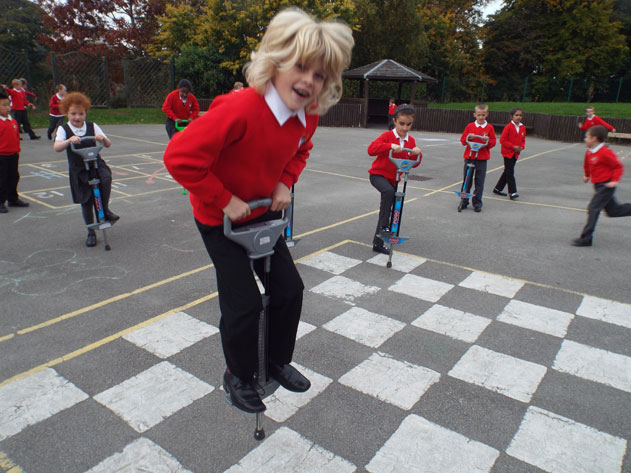 Table Tennis Tournament




Preparing your child's lunchbox
A balanced packed lunch should contain:
starchy foods – these are bread, rice, potatoes, pasta and others
protein foods – including meat, fish, eggs, beans and others
a dairy item – this could be cheese or a yoghurt
vegetables or salad and a portion of fruit
Instead of sandwiches, give your child bagels, pitta bread, wraps and baguettes. Use brown, wholemeal or seeded bread.
Low-fat snacks for children
Children often like food they can eat with their fingers, so chop up raw veggies such as carrots or peppers and give them hummus or cottage cheese to dip the veggies in.
Breadsticks and wholemeal crackers are great finger foods
Replace chocolate bars and cakes with fresh fruit. Vary the fruit each day and get them to try new things, such as kiwi or melon.

Making healthier food
It may take a while for your children to get use to a healthier lunchbox. But it will be worth for their health, so keep trying.
You can find lots of ideas for healthy lunches at Change4Life: healthy lunchbox ideas.