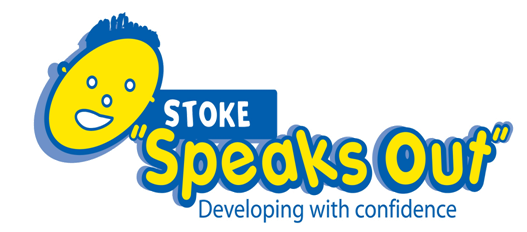 Stoke Speaks Out:
Level 4 setting review
St. John's CE (A) Primary School, Trent Vale
Date: 28th November 2014
Moderators: Janet Cooper/ Denise Cheadle/ Fiona Francis/ Ingrid Mather
1. What is the setting doing well that continues to support 'Communication Friendly' status?
Agencies completing the Level 4 renewal documents are fully in support of a renewal indicating strong partnerships.
The school were able to supply evidence of continued good practice- this was evidenced by a visit to the school to observe practice. The school has had a real focus on behaviour and supporting positive behaviour through creating an ethos of positive relationships.
Staff throughout the school have a calm, caring attitude and positive use of language.
The environment consistently supports language visually through clear labelling and use of extended vocabulary.
Every class offered opportunities for both speaking and listening.
Highlights observed:
Exemplary behaviour throughout the school.
'Dough disco' in FS
Role play area in nursery (Winter/Santa grotto theme)
Positive language throughout school
Clearly displayed rules (school hall)
Children met on the way into school by a member of staff- parents given opportunity to talk to staff
Lots of physical ways to learn and remember
Confident and welcoming children
Home school links and partnerships with parents.* Parent commented 'She always makes us feel very welcome.'
This is a dummy free zone
Breastfeeding welcome
Continuation of initiatives such as Stoke Speaks Out, SEAL, awards
Parental involvement
All previous good practice has been sustained.
Summary: The school is warm and welcoming. Staff continue to encourage language learning opportunities throughout school. This links into a calm and caring ethos with clear rules and boundaries. The Headteacher provides strong leadership in the area of attachment and communication throughout school.
2. What areas could the setting development further for attachment, speech, language and communication?
Whole school action:
Review impact of auditory and visual distractions across the school on children's ability to focus. (E.g. simultaneous activities in the hall and one to one/group work being carried out in the corridor. Consider how and when activities are planned to ensure the children with speech/language difficulties access quiet times at appropriate times.
Ensure children's work is displayed prominently throughout school- particularly in foundation stage. Balance printed displays with handwritten and children's work.
Senior team Action:
Discuss the pace of lessons and team approach to those who are not ready to move on. How do you support those with speech and language difficulties or slower learners? Some lessons moved on at a very quick pace- have the slower children been identified and what is in place to give them time to complete tasks? Is there planning for reflection time for children who need to think before/after tasks?
Foundation stage actions:
Review signage for children in Foundation Stage e.g. height, use of pictures, size of font, use of more adult handwritten labels. A useful activity is for staff to get down to child height to see the room from the child's perspective- this may help you plan where displays are placed and which are most useful.
Consider use of more specific praise in the Foundation Stage similar to that higher in the school- children were praised but non-specific eg good boy- more useful to say you have drawn a lovely picture etc.
Consider where the book areas are placed and review the impact of the walk through on how often children access the space.
Comments
Recommend attending the Early Language Network (next meeting 22nd Janaury 2015 at Windsor Room, Civic centre- FREE-book via denise.cheadle@stoke.gov.uk)
Recommend attending the Stoke Reads Partnership events- next event in March 2015
To carry out the Attachment Awareness Audit for the whole school. Contact Tony Clifford tony.clifford@stoke.gov.uk
This is a fantastic school and has been a pleasure to visit. Keep up the good work!
Signed: Janet Cooper/Denise Cheadle/Ingrid Mather/Fiona Francis
Date:   Friday 28th November 2014