Welcome to Year 1L!
The staff working in Year 1 are Miss Lovatt and Mrs Beech-Daly.
This half term our topic is: Where do the leaves go in winter?
Autumn 1                 This half term we will be looking at the seasons and how they change and affect us. We have been for an Autumn walk and collected autumn 'treasures'. Over the next few weeks we are going to be looking at the change in temperature and investigating the coldest and hottest places in the school. We are also going to compare hot and cold countries. This topic has a Science and Geography focus.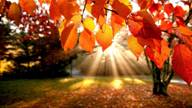 Do you know what the season is in the picture ?
Next half term our topic is: Is the iPad more fun than our grandparents old toys?
Autumn 2  This half term we will be comparing old and new toys and looking at the similarities and differences. We will look at how the toys work and what they are made of, comparing the materials and discussing why and how toys have changed over time. This topic has a History link.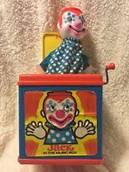 Do you know what the toy in the picture is?
How can you help at home?
Our families can support our learning by:
encouraging your child to complete their daily phonics homework, to read regularly and to sign their diaries.
talking to the pupils about their learning
trips to the library can also be a great help and we always welcome information brought in from home to aid our learning.
Class Information:
Please ensure long hair is always tied back, this stops from distractions.
PE is on Tuesday and Wednesday – earrings must be removed.
Homework is given out on a Wednesday to be returned the following Monday.