Stanley Head
All of KS1 went on a day's pond dipping and butterfly hunt. They all had a great time.
---
New Equipment
[slb_group]
---
Attendance Reward Visit to Manchester
[slb_group]
---
France 2018
At the recent French visit Y6 pupils put memorial crosses in Rue for some Trent Vale soldiers who lost their lives in World War 1 and a wreath to commemorate French soldiers. The children also visited Rue for French language work. They thoroughly enjoyed this great experience.
[slb_group]
---
Stanley Head 2018
---
School Chess Competition involved 24 Y5 and Y6 pupils till the winner and runner up emerged. All the children really enjoyed this lunchtime activity.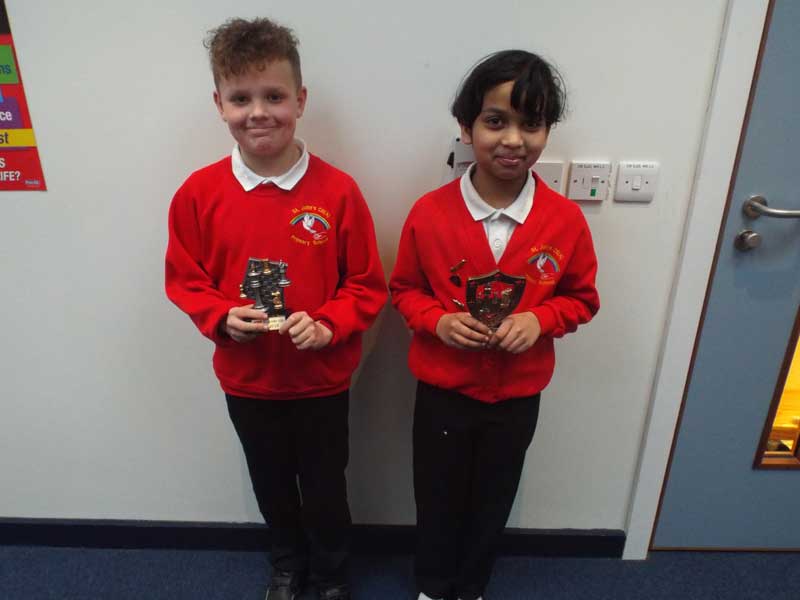 ---
---
All the school watched a pantomime.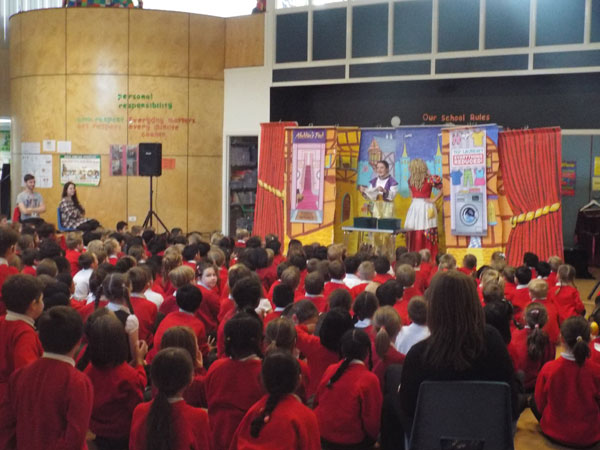 ---
World Museum – Liverpool
The children in Y6 and Y5 whose homework record was exemplary were rewarded with a visit to the World Museum Liverpool on a Saturday. This was also a thank you to their parents. They all had a great time.
---
2017 Summer Concert " A Night with The Stars"
---
Choir visiting a care home

---
France 2017
Y6 visited the Somme region in France and had a day exploring the battlefield sights near Albert. They toured a museum, visited the Thiepval memorial built to commemorate the 73,367 soldiers with no known grave killed in the region. Also the Beaumont-Hamel Newfoundland memorial and the Lochnagar Crater. The children also visited Rue for French language work. They thoroughly enjoyed this great experience.
---
Armistice day 2016
All classes took part in class assemblies and lessons to learn about remembrance, the history of the poppy appeal and why we wear them. Pupils in Early Years made lovely hand-print and tissue-paper poppies. In KS1 pupils had the opportunity to look at artefacts from someone who had served in World War II, wrote about what they had learned and reflected on why we wear a poppy. KS2 pupils wrote prayers and fact-files as well as a variety of poetry including acrostic poems, haikus and kennings.
After school clubs
St John's offer a range of after school clubs through the year and for different ages. Please get in touch with your child's teacher to see what clubs are available.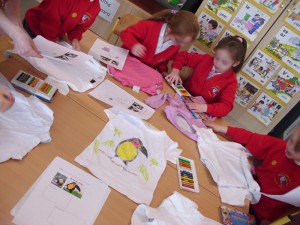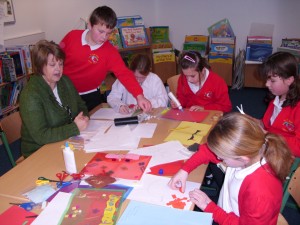 School Visits
At St. Johns, we aim to give our pupils as many experiences as possible to enhance their learning. Whilst we can do this in many ways in school, often we organise educational visits to places of interest. This year alone our pupils have visited:
• Englesea Brook Chapel and Museum for a day learning about Victorian children.
• Cannock Chase to try out den building and bush craft.
• Manchester Museum of Science and Industry to learn about hands on science and paper recycling.
• The Victorian Hall for a dance and singing festival.
• Hoo Farm to learn about their animals.
• Rease Heath College to see their farm and learn about their work.
• Lichfield Cathedral for their Open Door project.
• Crucial Crew to learn about vital, lifesaving and safety.
• Liverpool Docks to learn about slavery.
• Stanley Head for a week's residential where outdoor adventure and team building are taught.
Last summer, the seaside was a little too far away so, not to be put off, we brought the seaside to St John's- including a tonne of beach sand and Punch and Judy.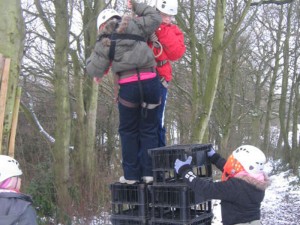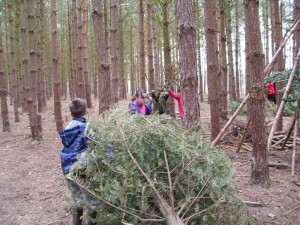 Guest Speakers/ Visitors
Alongside our educational visits, we are always keen to invite guests to talk with the pupils in our school. Examples include:
• the annual visit of The Animal Lady who brings a different collection of animals every year- all of whom live with her!
• Toby Jugg- a Victorian story teller who visits us to work with the pupils on oral story telling and poetry.
• Mrs Gleave, and other visitors join and lead our assemblies regularly.
• The paramedics who visit our younger children and join in with the teddy bear hospital.
• Our school nurse visits us regularly to work on hygiene and health related matters.
• Our school vicar takes our assemblies or we go down to our local church.
---
Special Events
All through the school year we organise special events to involve the whole school. This year we all dressed up on World Book day; both teachers and staff, to celebrate the love of reading that we try to foster in our school.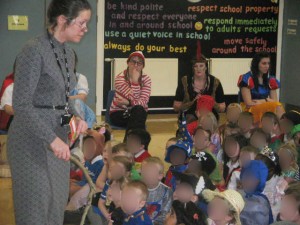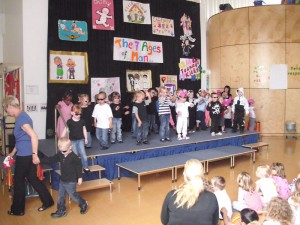 We also organise an annual concert every summer where every class take part and produce a short performance on a theme. Last year was 'The Seven Ages of Man' and took a, sometimes amusing, look at how we grow up and change. This year will, of course, focus on the Olympics.
The pupils regularly take part in fund raising events and have made a lot of money in recent years for our partner school in Kenya.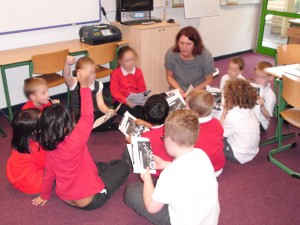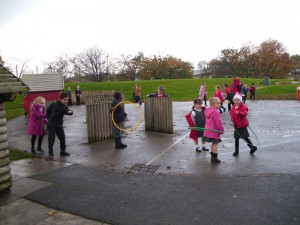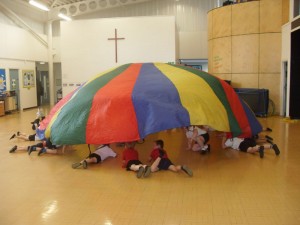 Regularly through the year, we take part in Topic days or special focus days to enthuse the pupils and keep them motivated. The most recent ones have included:
• A science day based around weather where pupils learned all about different types of weather- both good and bad and the effects they can have.
• A Victorian toy day where we evaluated Victorian toys and made our own.
• A WW2 focus day where pupils learned about being a child evacuee and made 'make do and mend' toys.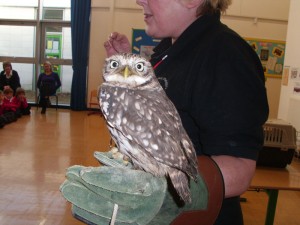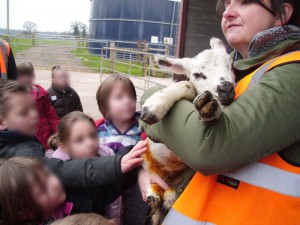 ---
Family Picnic
Every year in the summer, we invite our families to bring along their picnic baskets and blankets for an afternoon of fun and relaxation. The pupils sit with their families and the school organise ball games and fun activities for everyone to enjoy.
This year we are combining it with our Sharing Fair which is an event where families from all different cultures can share something special about them (a talent, skill, food etc) with others in their class. It promises to be as great day.
Other pages of this section: