Dear Year 4/5 parents and carers
The spring term was very busy. The children learned so much and made excellent progress. They enjoyed a variety of WOW days too.
In the spring term we learned about the Mayans and began the topic by making this model of the Yucutan peninsula complete with houses, trees and animals.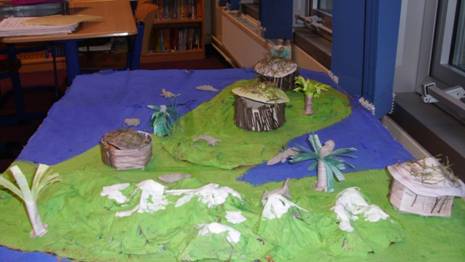 At the end of the term we made some traditional Mayan food – tortillas. We prepared and cooked them. Then we tasted them – delicious!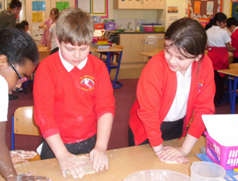 Science was also an exciting subject this term! We used a gas producing reaction to inflate a balloon as shown in our pictures here.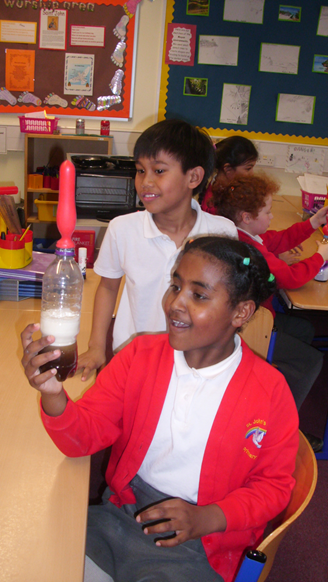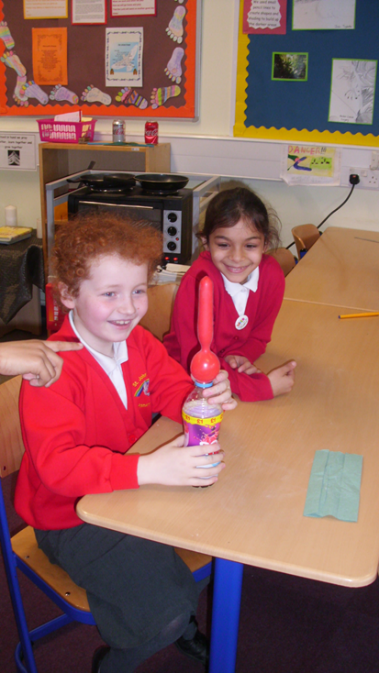 We also had a visit from an animal expert and enjoyed looking at, touching and holding some unusual animals. Some of us were brave enough to hold a tarantula!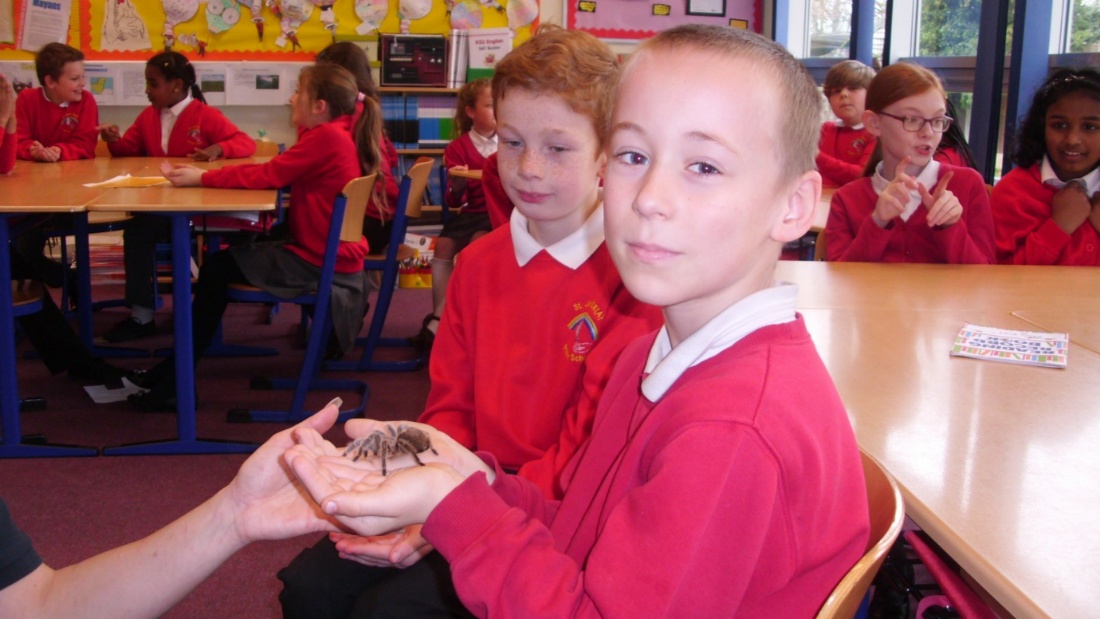 We have lots to look forward to and learn in the Summer term too, including athletics, sports day and the summer concert.
Our new topic will be about canals, in which we will have a go at designing and making a bridge.
Our class booklet shows the other subjects and topics we will be covering in Summer term. The children will continue to work hard to progress even further. I look forward to updating you again next time.
Thank you for reading.
Miss Morris
---
Our Class Information Book for Parents/Carers
Class: 4/5
Staff: Miss Morris and Miss Cruxton
Summer Term 2017
Our Topics

Subject
Topic
Key Words
Home Activities
English
Biographies and autobiographies

Newspapers

Information

Poetry

First/third person

Headlines

non-fiction

verse simile

Read the text types and talk about features

Write a poem

Maths
Decimals

Fractions

Tenths, hundredths

Numerator, denominator, equivalent

Helping with money calculations

Identifying fractions in everyday situations

Science
States of matter

Famous scientists

condensation, degrees Celsius (°C), energy transfer, solid, evaporation,
Look at changes of state in the kitchen – cooking, boiling water, etc.
RE
What can we learn from religions about right and wrong?
Temptation, inspiration
Discussion and stories
Learning Challenge Curriculum
Why is the Trent and Mersey canal important to Stoke?
Lock, waterways,

Narrowboat

Visit a canal and see a lock in action

PSHCE
 Charities

Growing up

Donation poverty

Responsibilities

Discussion
PE
Athletics

Swimming

 Power

style

Home practise

Watch athletics

Computing
We are co-authors

We are meteorologists

Wiki

Excel

Add to the class wiki from home

Watch weather reports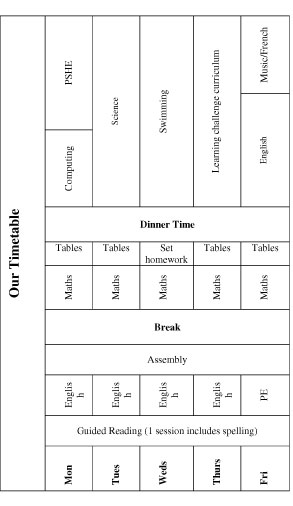 Our Homework
Spelling – Monday to be back on Friday
Maths and English – Wednesday to be back on Friday
Special things to remember
PE is on Friday
Swimming is on Wednesday
Our class rules
Be kind and respect everyone
Put your hand up when you want to say something
Listen when someone is talking
Keep your hands and feet to yourself
Sit on your chair properly and move around the classroom safely
Always try your best