Spring 1 Where would you prefer to live England or Africa?

This half term we will be looking at what we like about living in Stoke and we will be comparing the weather and temperature in these two countries. We will be finding out about what African people are proud of.  We will also be finding out about what animals live there, recreating African art and music.  We will also be thinking about if Africans live a healthier life than we do.  This topic has a Science, Music, Art and Geography focus.
Do you know where Kenya is?   Do you know what this continent is called?
(Look at an atlas to find out.)
English.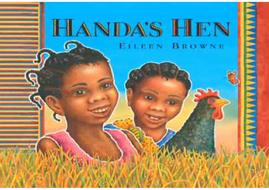 This term we will be writing recounts of our visit to Stanley Head and we will be writing letters.  Later in the term we will be reading stories from other cultures.  We will be writing poetry, writing stories based on Handa and Afrrica and we will be practising writing information pages all about African animals.  We will be finding out about what they eat, where they live and how they catch their prey.  We will also be learning some special vocabulary to name the different parts of the animals.
Do you know what a mane is? 
How can you help at home?
Our families can support our learning by:
encouraging your child to complete their daily phonics homework, to read regularly (at least four times a week) and to sign their diaries.
talking to the pupils about their learning (countries, continents, the world)
practise your 2,5,10 (3 and 4) times tables: 0x2=0, 1×2=2 up to 12×2=24)
---
Social, Moral, Spiritual, Cultural Experiences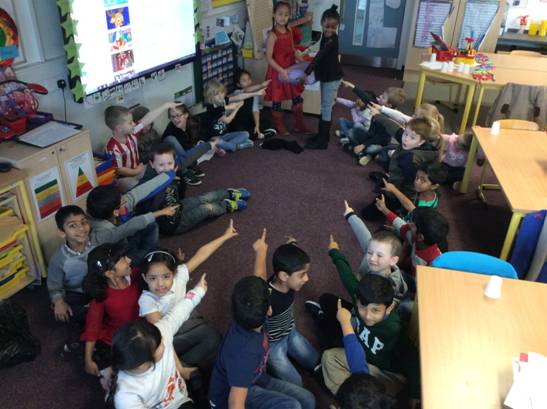 Is this the biggest pass the parcel that you have ever seen?
| | | | |
| --- | --- | --- | --- |
| Social | Moral | Spiritual | Cultural |
| √ | | √ | |
Please tick which area this is evidence for.
Who was involved?
All of Y2M
When?
Monday 18th December 2017
Briefly describe how the activity / event added to the SMSC experience for the children.

On Monday all of the children at St John's had our Party Day.  This means we can come to school in our own clothes.  We play games and have party snacks in the afternoon.

In Miss Mazzei's class we were very busy:

·         we painted our Christmas decorations

·         we played games and danced in the hall with KS1

·         we played a very large 'Pass the Parcel' with something in every layer; either a chocolate or a forfeit.  (We think Miss Mazzei got a bit carried away!)  We especially enjoyed the forfeits.  Some were to Go: Go and wish 5 teachers 'Merry Christmas'.  Some were to Sing: Away in a Manger, Jingle Bells etc.  Some were to Answer: What presents did the wise men give to Jesus? Some were to Do: Name 5 chocolate bars.

·         we played 'Musical stand-ups'

·         we ate our party food with our friends.

·         we finished off the afternoon with a team game that made us think and we had to work together as a team.

·

We all have fun and very much enjoyed our Party Day together.

Any other details?
Wishing you all a very Merry Christmas and we look forward to our new year in Y2M.
---
| | | | |
| --- | --- | --- | --- |
| Social | Moral | Spiritual | Cultural |
| √ | | | √ |
Please tick which area this is evidence for.
| | |
| --- | --- |
| Who was involved? | All of Y2M |
| When? | Thursday 30th November 2017 |
| Briefly describe how the activity / event added to the SMSC experience for the children. | On Thursday all of Y2M had a visit from the Animal Lady (Laura).  She showed us lots of animals and we learned a lot of facts about them.  All of us were very brave and we held or stroked most of the animals.  We were very proud that we were able to tell Laura a lot of owl facts that we had already learned earlier in the term.  We loved the Owl. We were also visited by: a Royal African Python, a cute baby African Corn Snake, a fat tailed Gecko, a Crested Gecko, a Bearded Dragon, a White Scops Owl, a Hedgehog and a Honey Bear.  We all particularly liked the Honey Bear because he was cuddly and had a sweet smell.  Laura said that we were the quietest class.  Well done Y2M. |
| Any other details? | Look out for our writing about the animals on our page on the website.  Coming soon! |