Bullying & Supporting children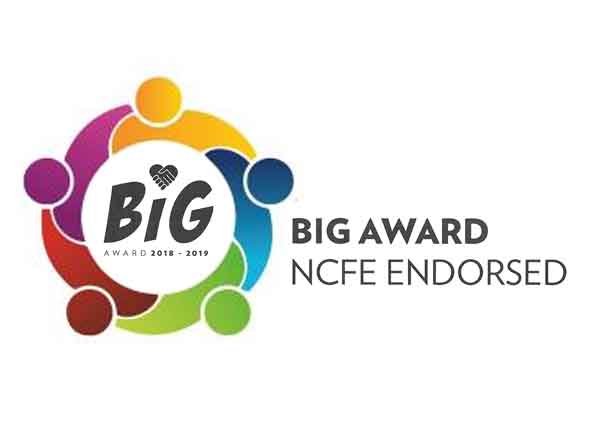 ---
SATs information for Y2
The children will sit SATs papers in Reading, Spelling Punctuation and Grammar (SPaG) and Maths in May 2018.
Reading
Paper 1 – a booklet that combines the reading texts and answer booklet. It contains a selection of texts with questions for the children to answer.
Paper 2 – a reading booklet with a separate answer booklet.
Each paper is worth 50% of the marks and should take approximately 30 minutes to complete, although the children are not being assessed at working at speed so will not be strictly timed.
The texts will cover a range of poetry, fiction and non-fiction.
Questions are designed to assess the comprehension and understanding of a child's reading.
Some questions are multiple choice or selected response, others require short answers and some require an extended response or explanation.
How can you help at home?
Read regularly at home with your child and always ask questions about what they have read and discuss the text. Questions can be found at the front of the reading diaries.
Talk about the story before, during and afterwards – discuss the plot, the characters (feelings and actions), predict what will happen and encourage your child to have their own opinions.
Talk to your child about what they have learnt at school and what book they are reading (the character, the plot, their opinion).
Check they understand unusual words. Look up definitions of words together – you could use a dictionary, the Internet or an app on a phone or tablet.
All reading is valuable – it doesn't have to be just stories. Reading can involve anything from fiction and non-fiction, poetry, newspapers, magazines, football programmes, TV guides. Bug Club has a good range Read a little at a time but often! (At least 4 times a week.)
SPaG
Paper 1 – Spelling. Teacher reads spelling needed.
Paper 2 – Punctuation and Grammar.
Including grammatical terms:

Functions of sentences
Combining words, phrases, and clauses
Verb forms and tense (-ed is the past tense-it has happened, -ing is the present tense-doing it now.)
Punctuation
Vocabulary
Sample

Questions

How can you help at home?
Make sure you practise spellings with your child from their phonics booklet for our weekly spelling test. Also, when reading with your child discuss any punctuation in the text.
Mathematics
Paper 1 – Arithmetic (addition, subtraction, multiplication and division)
Paper 2 – Reasoning (worded problems where children draw upon their maths knowledge to find the answer.)
How can you help at home?
Practise saying the tables: 0x2=2, 1×2=2, 2×2=4 up to 12×2=24
Practise counting in different amounts (2s,5s,10s,3s,4), forwards and backwards.
Encourage opportunities for telling the time.
Encourage opportunities for counting coins and money e.g. finding amounts or calculating change when shopping.
Look for and read numbers on street signs, car registrations and anywhere else.
Look for examples of 2D and 3D shapes around the home.
Identify, weigh or measure quantities and amounts in the kitchen or in recipes.
Assessment:
Children are assessed by the teacher based on the statutory SATs tests, tests during the year and evidence from books. This is moderated with other teachers.
Grades are as follows:
EXS-Expected standard for Y2
Below includes-below expected or working towards expected standard for Y2
EXC-Exceeding standard for Y2
---
Parent/carer information
St John's C.E. (A) Primary school has firmly established it-self within the community and we pride ourselves on the great progress and much improved educational outcomes the school has achieved since it was opened.
We make working closely with all our parent/carers a key aim and it has been a key factor in its educational success for all our pupils. Staff are very keen to establish good relationships with all our parent/carers and are available by appointment or at the end of the school day. The Headteacher and Home School Link Worker go out each morning to greet parent/carers and staff on the three doors can take messages each morning.
If you feel worried or concerned about any issue, please do not hesitate to contact us, so we can follow it up as soon as possible as we don't want any thing to worry you that can be easily solved or addressed.
We regularly undertake parent/carer questionnaires and always act upon the findings.
These issues have been addressed following recent questionnaires.
Issues
Action taken
1
More homework
E learning Bug Club and My Maths have been purchased for home use.
Holiday projects are set
2
Safer parking around schooland cars on site
The council have been contacted and messages put regularly in Newsletters.
Electronic gates purchased
3
Reading books changed more regularly
Systems in place for them to be changed three times a week
4
More 1 to 1 reading
Staff regularly timetabled to hear readers
5
More reading books
A significant number have been purchased across the school
6
More extra curricular activities
We have introduced more clubs at lunch time and after school
7
More rewards for good behaviour card
Privilege and excellent cards/certificates have been bought. Two children from each class are given weekly juice and biscuits.
Good behaviour visits are organised
8
More of the popular Science days
These are organised each term.
9
More information about reading for younger pupils
Regular parent/carer observations organised and phonics teaching in early years
10
Information about topics that children are studying
Our termly home-school information book contains this and are put on the website
---
Meet Sam
A new campaign highlights how childhood food can shape health for life has been started at the Childrens Food Trust ( website ) called Meet Sam ( #takesamwithyou ).
The story of a boy called Sam will warn of how the diet of today's toddler could cripple the health of tomorrow's adults – in our new campaign with the Royal College of Paediatrics and Child Health.
---
Is your home "reader friendly"?
Thank you to the 75 people who completed our questionnaire last term. Having looked at the responses, it's wonderful to see how many of you are taking an active role in developing your children's reading skills. As well as hearing your children read at least 4 times each week, you are acting as good role models and encouraging a love of books through bedtime stories or reading time.
A few things that you could improve in order to make homes more "reader friendly" are;
turning off the TV for quiet reading times at home,
doing reading related activities with your children such as cooking from a recipe, playing board games with rules to read or putting your child in charge of the shopping list when you go to the supermarket,
making sure there is a range of reading material at home, including stories and information books, magazines, newspapers, brochures and leaflets.
One way to provide a supply of books for your children is to join the library. And it's FREE! Only about half of the people who responded to our questionnaire use their local library so we have attached a link below for more information to help get you started.
http://www.stoke.gov.uk/ccm/navigation/leisure/libraries-and-archives/
---
KS2 results
The December 2012/January 2013 published league tables of KS2 results puts St Johns 11th out of 66 city schools with the best results of all schools in the area. This is a fantastic achievement and is a testament to all the staff, governors, pupils and parent carers who have worked so well together to give our pupils the best possible education.
Click here to view the OFSTED report 13th – 14th December 2012.
All of our policies are viewable here.
---
Universal Credit
This guide explains what Universal Credit is, how people who can claim Universal Credit will need to accept a Claimant Commitment and how to find help.
Universal Credit (pdf)
For help with this and many other matters, here are the Citizens Advice information:
Citizens Advice (pdf)
Also, you can download an information booklet provided by the City of Stoke-on-Trent.
---
Other pages of this section: