City athletics
10 children represented Stoke in the city athletics which Stoke won. Three children received medals for 1st, 2nd and 3rd.

---
SCHOOL GAMES MARK 2017/18
St John's CofE (A) Primary School was awarded the Gold Mark award following the validation visit.
---
Sports day 2018
---
Community Fun Run 2018
[slb_group]
---
PE/School sports
[slb_group]
---
Chess Tournament
---
Change for life festival/ Girls Football
---
Dance extravaganza
'Hold the front page' at the Victoria Hall. Most of the children from Y2M took part in the evening performance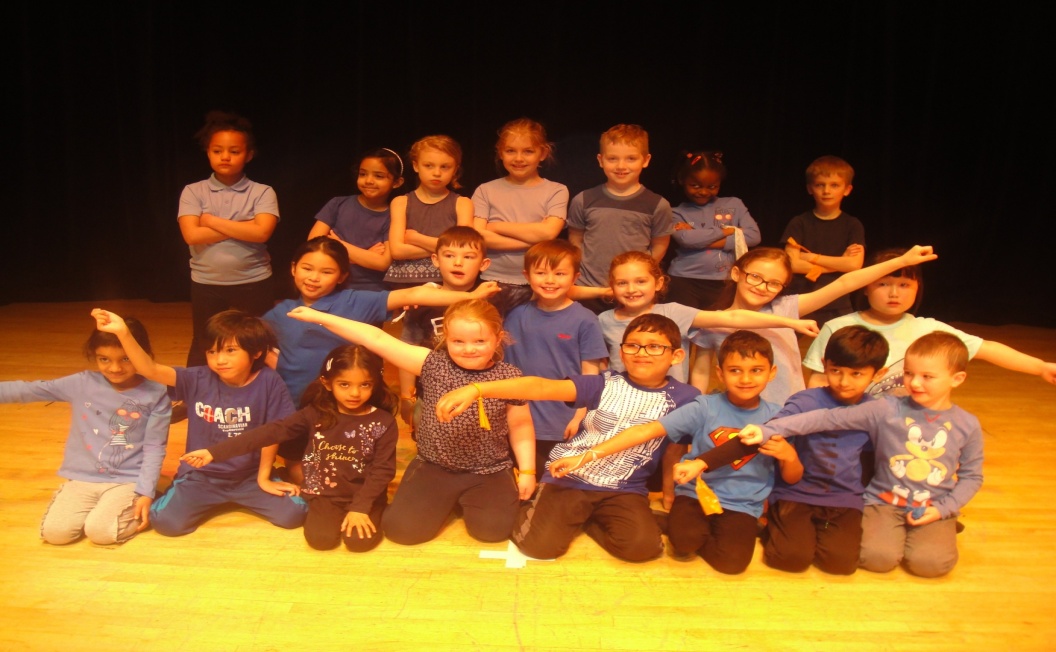 ---
Taekwondo competition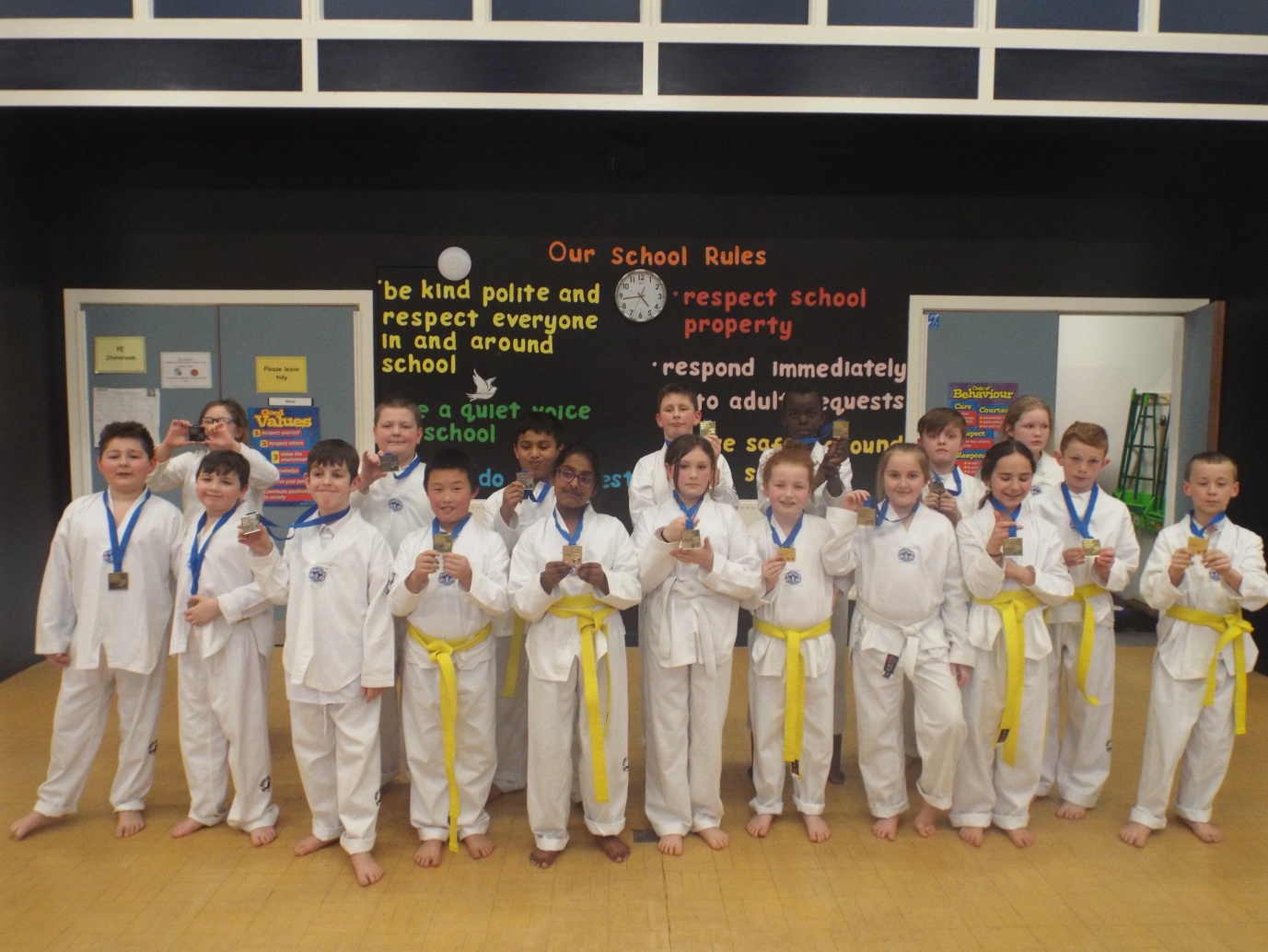 ---
Scooter Club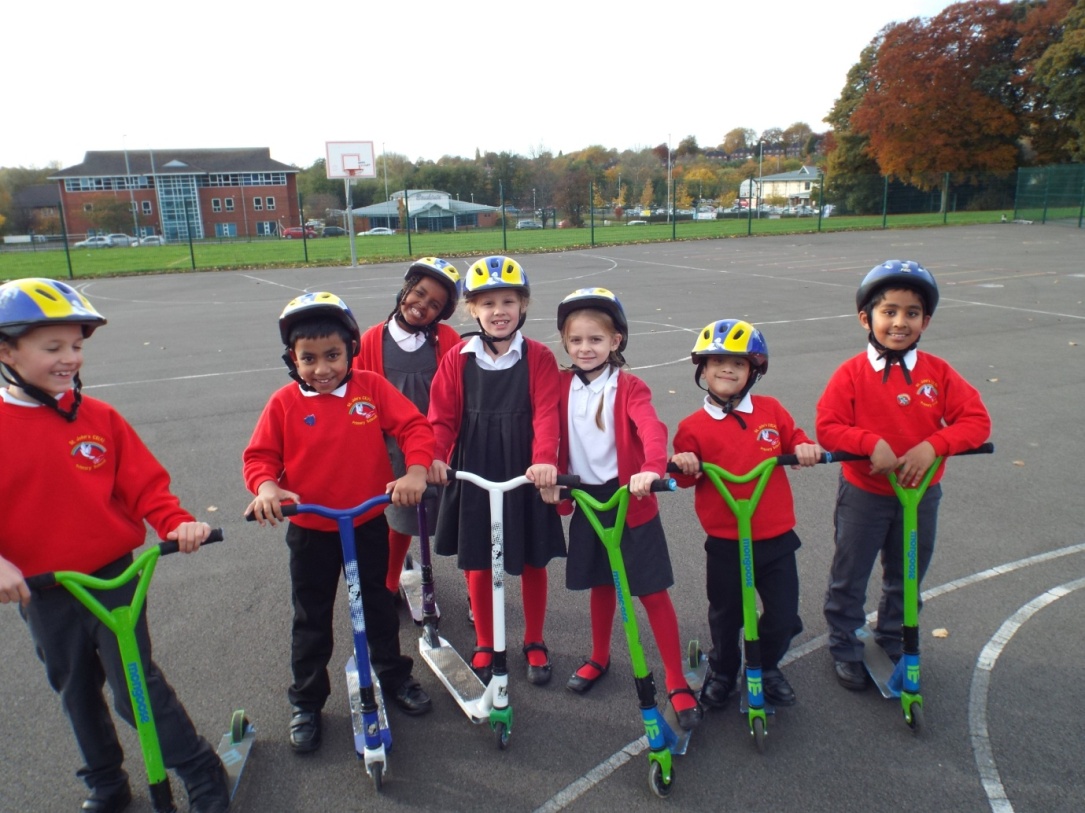 ---
The 'Golden Mile Club' just completing their 5 mile award.
---
Children competing at the town sports.
Monday Movers and Tuesday Twisters
Two new lunchtime activity clubs are being run for KS1. Monday Movers and Tuesday Twisters
PE/Bikeability
During health and well being week all the classes had 2 PE days sampling different sports and activities.
Fun Run
European City of Sport
To celebrate Stoke on Trent's status of European City of Sport, St Johns took part in the city fun run organised on a Saturday.89 runners took part and the event was very successful.All competitors were awarded a city medal.

Lunch Time Clubs
PE Subject leader update
At the beginning of September all KS1 and KS2 classes had a fitness test and scores from 1 to 4 were reported to parents. In order to improve fitness standards, all classes have been going out at least once a week for The Style Mile. This is in addition to the 2 PE lessons that all classes do. Reception classes have been doing this daily and have reported an improvement in fitness. The children enjoy this extra physical activity.
At lunchtimes there are football, skipping and basketball opportunities. Golden Mile and scooting club have also been organised to keep children active.
Staff continue to use the purchased planning scheme to alter to suit their classes. Time For Sport deliver 3 after- noons of PE for PPA time (the 2 hours that teachers get as a contribution towards planning and marking)
They plan their own lessons using example lesson plans and use the long term plan for topic coverage. The quality of teaching has increased over the last 2 years which is evidenced by monitoring. Children enjoy their PE lessons. One afternoon a week Mr Kelter from TFS coaches staff on a rota in maximising their teaching. This has had an impact.
We have had some intra-class competitions e.g. skipping running and more are planned in the Health and Well-being week in July.
All KS2 classes will be having a PE day in July at Stanley Head and they had another in December. Our KS2 swimming data is very good with 95% achieving length or better.
Y2 entered the Dance festival and there have been 2 afterschool sports clubs all year as well as a term of netball and football. The taekwondo club has completed 2 'gradings' for the group.
The Sport's Premium last year was spent on an extra swimming lesson and coach for swimming teaching, staff coaching on a Wednesday and transport for competitive sports and the Open PE Network that organises competitions e.g. Y2 multi-skills, girls football, Mini tennis, tri golf, Paralympic sports and Northwood athletics and the extension of the trim trail which is used extensively in KS2.
St Johns is hosting a summer term cricket, rounders and girls football tournament for the town. We are hosting a 2km fun run on Saturday 21st May to celebrate the European city of sport status.
In conclusion PE is a vibrant subject area and very well delivered by the staff.
Other pages of this section: