This half term our topic is: Would The Beatles have won the X Factor?

We will be finding out all about The Beatles and comparing them to bands and singers who the children like listening to today. We will be learning to put objects and events in chronological (time) order and using words like "old" and "new" or "modern", "past" and "present".
We are looking at how musical instruments make sound and how music is recorded and listened to, as well as finding out how these have changed over time. We are thinking about how we can collect and record information about the most popular bands of today. And discovering some of the most famous musicians from the past.
In Science, our theme is Plants.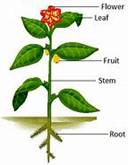 We have been growing bean stalks and the children who have brought them back after the Easter break seem really proud of how well they are growing! We will find out about different parts of plants and what they need to grow. Our experiments will help us discover what happens when plants growing in different places. We also have caterpillars in class and are excited to watch as they transform into butterflies!

How can you help at home?
• learning the new vocabulary for our topics
• encouraging your child to complete their daily phonics homework, to read regularly and to sign their diaries (min. 4 times a week)
• talking to the pupils about their learning (What were your favourite bands when you were young?)
• trips to the library can also be a great help and we always welcome information brought in from home to aid our learning.